Hertfordshire County Council have commissioned Harmless to deliver suicide awareness training. Join us online to learn more.
About this event
Hertfordshire County Council have commissioned Harmless to deliver a an Suicide awareness and prevention accredited course.
Please note: you must be working in/supporting people who reside in Hertfordshire county to qualify for a funded place on this course.
The training package is an intermediate level for those who have already received basic/introductory suicide prevention training (or mental health training with a suicide prevention element). If you have not completed an introductory or basic level course do note Hertfordshire commission a range of courses, you can attend.
For more information or advice on the courses being delivered please speak to a member of the Let's Talk Training team: training@harmless.org.uk
Suicide Intervention training 
- ONLINE VIA MS TEAMS
TARGET AUDIENCE:
For frontline staff, professionals and volunteers working with those vulnerable to suicide risk in Hertfordshire
Learning outcomes:
Improve knowledge and understanding of suicide
Awareness of myths and facts surrounding suicide
Understand the magnitude of suicide and identify risk groups
Recognise risk factors and warning signs for suicide
Understand how the COVID-19 pandemic has changed risk and suicide presentation
Recognise the wider impact of suicide
Identify effective risk assessing skills
Build skill and confidence in responding to and supporting someone in suicidal crisis, both short and long term
Understand how to implement effective practical support for someone in suicide crisis
Recognise protective factors and their importance of recovery and support
Discuss how and where to signpost individuals to appropriate help
This face to face training is to be delivered in ONLINE via MS TEAMS
Once registered, you will receive an email of confirmation. Details for the session will be sent a week before the training date.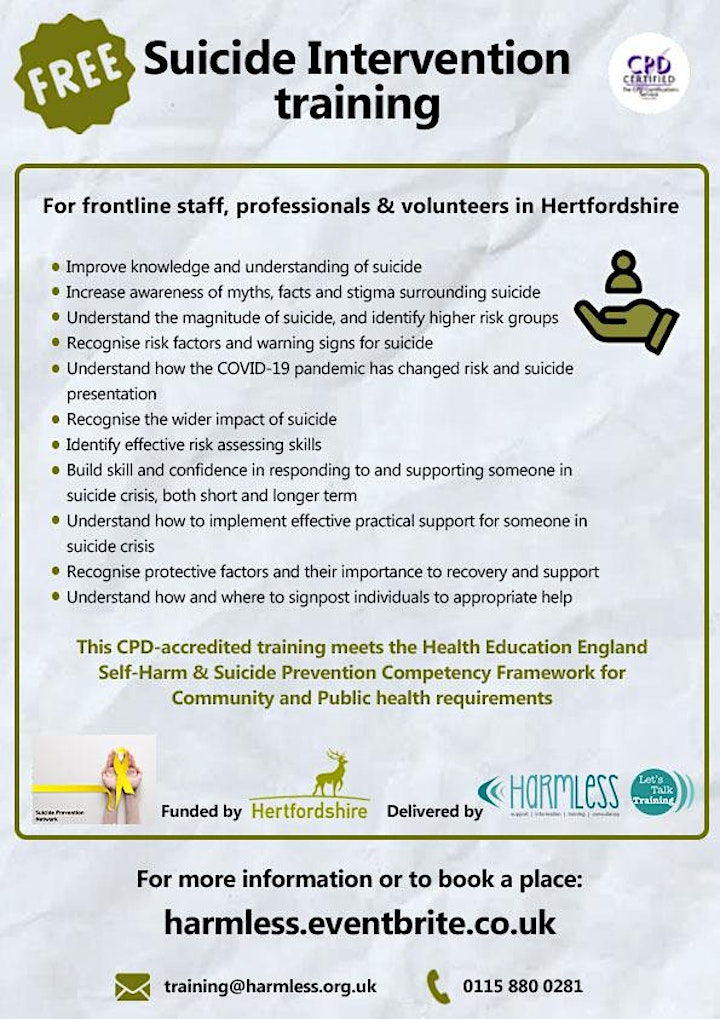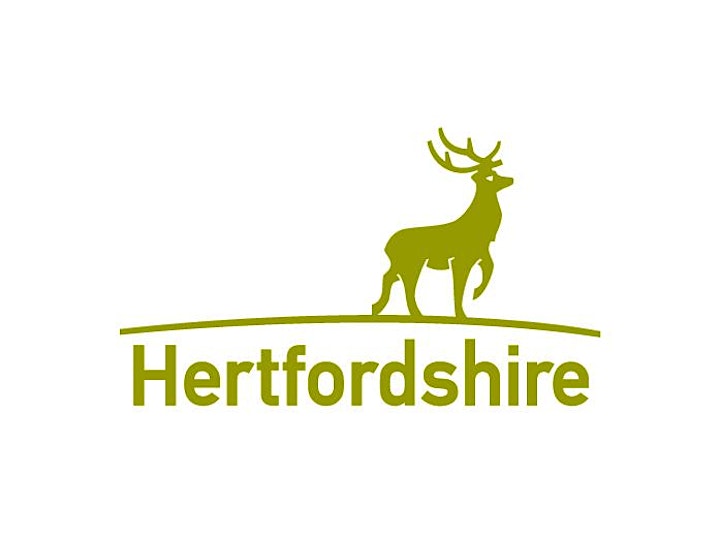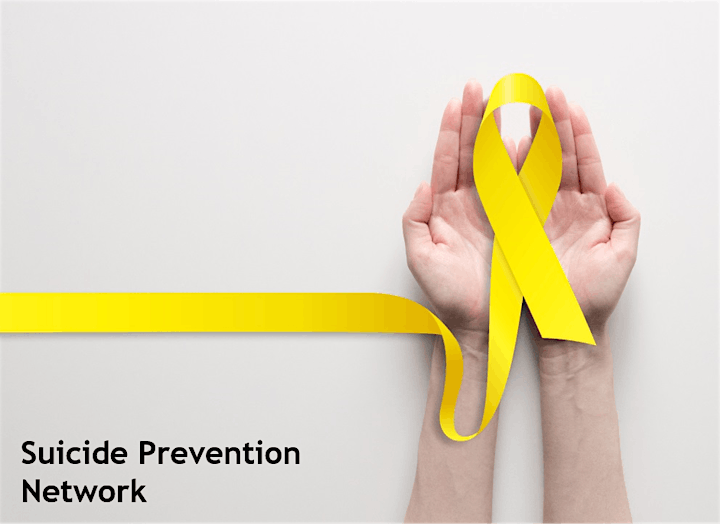 Organiser of FREE Hertfordshire/Herts. Suicide Intervention training - ONLINE
Harmless is a user led service which launched in 2007. We specialise in self harm & suicide prevention, providing a range of services including support, training, consultancy and information. Harmless was established by people who understand and have experienced distress or mental health problems. At the heart of our service is a real sense of hope and we know that with right support, life can get better. 
In 2012 our sister service The Tomorrow Project was born in response to a number of suicides that occurred in a local community. The Tomorrow Project was created by the community for the community as a way to support those bereaved by suicide and to help prevent future loss. From this it has grown to a county wide service with a primary care crisis pathway and bereavement pathway funded by the East Midlands Academic Health Science Network. In addition to this we will support and signpost to anyone who may require help. 
Let's Talk Training is Harmless' specialist training department. The team delivers a range of CPD-accredited and bespoke training services UK-wide, including externally accredited Mental Health First Aid (MHFA) and Applied Suicide Intervention Skills Training (ASIST).