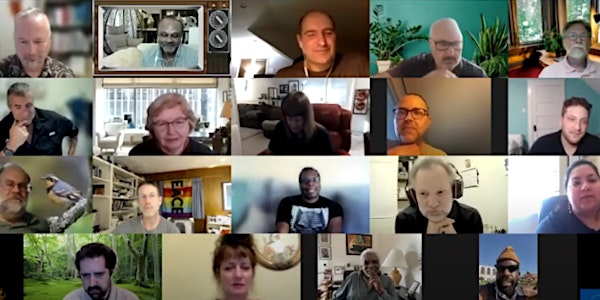 FREE Highly Sensitive Person Networking. Meet new friends, chat and share!
FREE Highly Sensitive Person Meetup and Networking. Meet new HSP friends, chat and share. Event open to Men and Women. Join us!
About this event
It's time to chill out and relax around like-minded highly sensitive people.
For one hour it's YOU time! 🙂
We'll be discussing grounding, boundaries, relationships and suggestions for dealing with the daily challenges we face - look forward to seeing you there!
This session will be run by Tony Dimmock, a highly sensitive man, a father to 3, a business owner, entrepreneur and the creator of the Highly Sensitive Thrivers community.
Note: Event open for men and women
Stay updated on future HST Zoom events by following us here: https://www.facebook.com/highlysensitivethrivers/events and https://www.eventbrite.co.uk/o/highly-sensitive-thrivers-38613756373
Want to experience our https://www.highlysensitivethrivers.com community, meet other HSP's, educate yourselves and take part in online meetings? Membership offers 3x tiered levels of benefits, offering something for everyone :-)