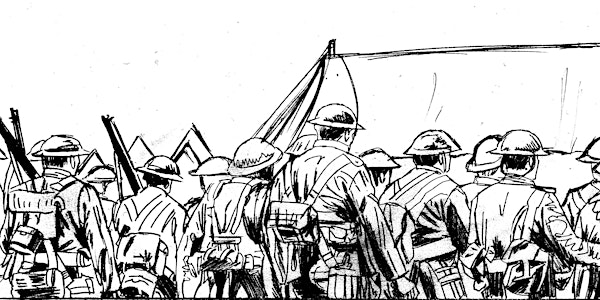 FREE Interactive Graphic Novel Workshop – WW1 The Battle of Messines
Location
Public Record Office of Northern Ireland
2 Titanic Blvd
Titanic Quarter
BT3 9HQ
United Kingdom
Description
FREE Interactive Graphic Novel Workshop – WW1 The Battle of Messines
This event is for age group 14 – 18 only
Thursday 8 June at 7pm – 9pm
Location Public Record Office of Northern Ireland (PRONI).
Places are limited and offered on a first come first served basis.
WW1 The Battle of Messines - Free Interactive Graphic Novel Workshops with The Nerve Centre
Explore the Battle of Messines through the use of innovative digital technology in this free interactive workshop from the Nerve Centre's Creative Centenaries project.
Learn about the 1917 battle through a new, specially designed graphic novel developed by Creative Centenaries, which follows the experiences of soldiers William Redmond and John Meeke in the lead up to and throughout the battle. The attack was significant as soldiers of the 36th (Ulster) and 16th (Irish) Divisions fought alongside each other.
Take part in a digital workshop using stop motion animation to recreate the beginning of the battle or use digital comic book technology to design and feature in your own graphic novel stories. All participants will receive a free copy of the new Battle of Messines graphic novel.