A one hour virtual introduction to mindfulness session for anyone interested in learning about mindfulness based stress reduction (MBSR).
About this event
"The perfect moment is this one." Jon Kabat-Zinn
When things go well, we thrive and go about our days with little attention to what is happening within us. Often we go through life on autopilot. We're so well organised and structured that we don't need to think about what is happening in and around us. Only when things start to go wrong, when we get unwell, stressed, anxious, do we stop and pause, paying attention to what is wrong with us.
Whether you're at a high point or low point in your life, paying attention to and becoming aware of what is affecting you is what mindfulness is all about. It's not a panacea. It's a tool to get you out of your head, to be present, and stop doing and instead be.
What's intro to mindfulness?
We are hosting this teaser session for anyone who is either completely new to mindfulness or with some experience in mindfulness based practices. In a live event, we'll be guiding a couple of practices, while also sharing about how mindfulness has empirical evidence to reduce stress and suffering for individuals.
If you've been intrigued by mindfulness for a while or just want to start the year with some self-care, join us for this session and get a taster of what being present in the moment can do for you.
Who are the hosts?
Jo and May have both been practising mindfulness for several years and have seen the benefits of being in the present moment in their lives. They've both been trained through MindfulnessUK and want to share their experiences with you.
Why join?
New year, true you. Start the year with some self-care and learn some great practices you can apply in your life. And maybe, if you enjoy our intro, you might want to join our 8 week mindfulness based stress reduction (MBSR) course starting at the end of January.
We look forward to you joining us!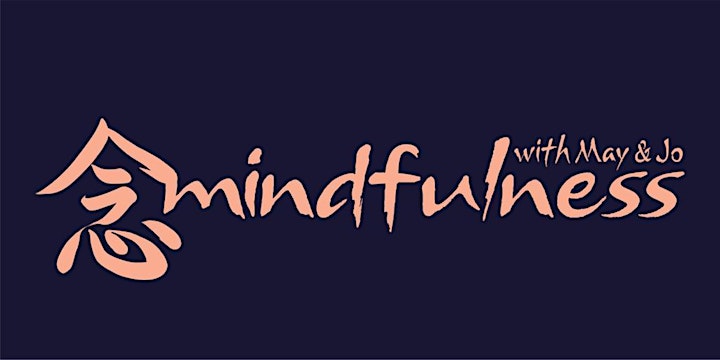 Our logo explained
We've used the Japanese symbol and word for mindfulness: nen (inspired by a post we read by Full of Mindfulness). We loved learning about what the kanji symbol nen represents with its two elements. The top part is like a roof or mountain peak which means presence, now, today, this present era, this moment. Beneath the roof/peak is shin which can be translated to heart and/or mind. In Full of Mindfulness, we learn: "The combination of these characters suggests this possible interpretation: heart and mind brought together into this very moment; full awareness with heart."
For Jo and May this represents mindfulness in its purest form and we wanted to integrate this sentiment into our logo. We hope you find it as inspiring as we do.