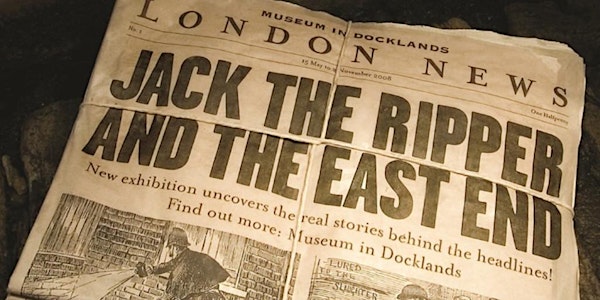 Free Jack the Ripper Tour
Travel back to the Autumn of Terror 1888 and investigate a series of murders that sent shockwaves through London.
About this event
Retrace the steps of the world's most infamous, unidentified serial killer, as we take you back to the Autumn of Terror 1888.
In just 3 months, under the cover of darkness, Jack the Ripper brutally murdered 5 innocent Women on the streets of Whitechapel and then vanished, never to appear again.
Come with us as we ponder some of the most compelling theories as to his identity and motives, hear about the vicious murders he committed and learn the tragic life stories of the poor women he preyed upon.
The tour begins from Trinity Square Square, outside Tower Hill Station, EC3N 4 TH. https://goo.gl/maps/AScaGZ5qfQEMfXWT9
Look for the guide holding a red umbrella!
The tour operates on a 'pay what you think it's worth' basis. There is no booking fee and no payment is required to join, so that it is accessible to every budget. However our guides are all freelancers who work for tips, so if you enjoy the tour, you are welcome to make a donation at the end. The value is up to you, whatever fits in with you budget and your levels of enjoyment.
You can contact us on 07709703141 or email admin@londonwithalocal.com.