Discover the smarter way to manage your library. Join our Google Meet call and see Libresoft Librarian in action.
About this event
Libresoft will be holding a virtual showcase, and we would like to invite you to be our guests. The event offers the opportunity to see the Libresoft Librarian system in action, ask any questions and understand the process of migrating from a previous system or setting up from scratch.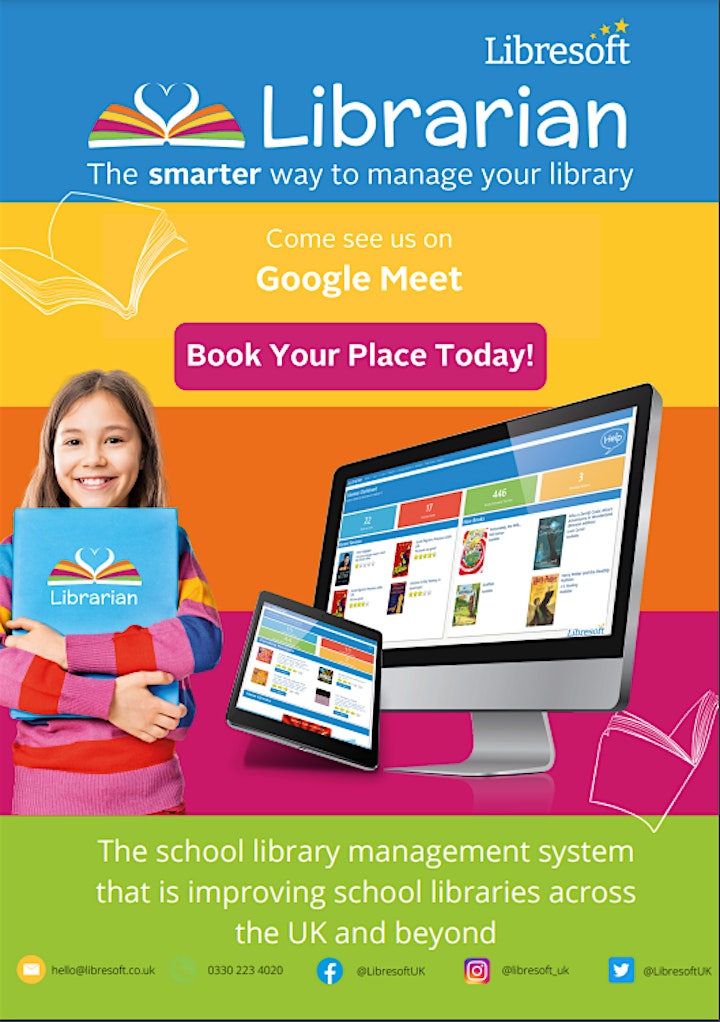 Organiser of FREE Libresoft Librarian Virtual Showcase
Libresoft is a family company, based in Winchester, Hampshire that create beautiful tools for schools, helping staff and students to achieve more.The company was founded in 2009 by James Harrap (PGCE IT) and Catherine Harrap, and over the past 10+ years the original team of two has grown to more than 30.
Our background is in providing IT support for over 100 schools across Hampshire and many of these reported that their current library system was slow, unresponsive, generally not easy to use and expensive with hefty annual price increases. We therefore decided to build our own library software - specifically for schools with input from school librarians.
We now look after a growing number of primary and secondary schools' library management systems across the UK and beyond – more than 1000 in early 2021. Our core value is to treat customers as we would like to be treated. This can be felt across the team, from the support team to the admin team and beyond. Whoever you meet or speak with, you will find that we are friendly and personable, and that we really care about the service we provide.