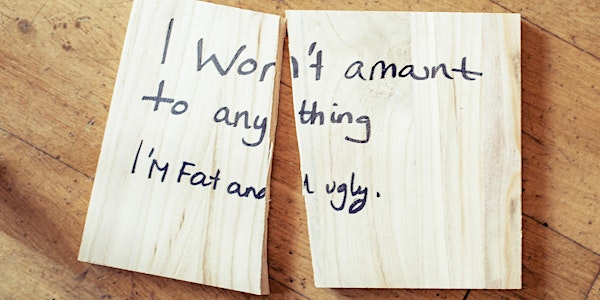 FREE Life Coach Training + Hypnotherapy And NLP - 2 Day MasterClass
Location
Fitzrovia Hotel - Gem Hotels
20-28 Bolsover Street
London
W1W 5NB
United Kingdom
Fast Becoming The UK's Number 1 FREE Event! The feedback has been AMAZING from people coming to this FUN, EDUCATIONAL, BREAKTHROUGH event!
About this event
We are Evolve Life Coaching College and every once in a while we invite people like you to our life changing, self developmental training seminars. We pride ourselves that although we teach Life Coaching & Hypnotherapy and run courses that our weekends are not 'salesy', 'hard selling' or anything other than contribution to you.
Many free events give you a watered down version of a training workshop and before you know it you are handed a brochure or are being sold to, but this is not that.
This is the real deal, a complete training module for FREE, for you! If you have ever wondered if you have what it takes to be a Life Coach that uses hypnotherapy and other amazing techniques, then we can open that door for you to see if this fits for you.
On Saturday 16th of July and Sunday 17th of July 2022 our totally FREE MasterClass in Hypnotherapy & Life Coaching is about to happen at Fitzrovia Hotel, London.
This is not just a taster but a FREE training in itself with certificate provided.
There are so many secrets revealed here from the world of Master Life Coaching, Hypnosis, Strategic Intervention (interrupting patterns, behaviours) and NLP.
Day 1:
You will learn the power of hypnosis, how to master the art of 'The Voice' and how to understand how each human being perceives their world.
You'll learn how another person's eyes will give you clues on how to build rapport with them and how their language and the words they use will help you draw them into trance.
You will discover how to hypnotise even the most skeptical person and master the art of pacing and leading, the power of suggestion and so much more but be prepared, even by the end of the first day you will have absorbed so much information your mind will be positively blown!
Day 2:
You will learn the art of Strategic Intervention and why every human does what they do. Not only will you explore what makes you tick but you will uncover the rules and patterns of everyone in your life and have an understanding how to help them change.
We will teach you neuro linguistic programming and the way every human is constantly filtering information that comes into their brains and how we can reprogram the mind in literally minutes with techniques and language.
We cannot stress highly enough the value of this whole weekend and how much you will learn simply by investing time in yourself. We absolutely love what we do and you will realise that when you meet our team.
Grab a seat now, come alone or bring a buddy!
Event timings:
Day 1: 9.30am - 5pm
Day 2: 10am - 5pm
On both days, coffee breaks are 20 minutes and lunch is 1 hour.
We look forward to meeting you!