Get your week started with a FREE motivational panel of 3 industry experts in an interactive session with people like you.
About this event
Globally, online sales will make up 15-20% of the food and beverage industry's overall sales by 2025: 10x more than it did in 2016.
We have put together a panel of food producers who currently sell their products on Amazon or other online marketplaces to share their experiences of getting listed and the benefits of doing so for food & drinks businesses.
Find Out
Which marketplaces work best
What are the marketplaces that are great but often overlooked
How to make money on Amazon
How to drive sales on Amazon
What products and deals work best selling on Amazon
What you should do yourself and and what should you outsource
How to find a good agency
Our Panellists
Rafael Rozenson, founder of Vieve
Rafael is the founder of Vieve, a leading supplier of protein waters in the UK. Vieve have seen 2443% growth over the past four years since first year of launch and are still growing with 134% growth year to date for 2022. They are #1 in their category for over 4 years, Amazon's choice across over half dozen different categories (e.g. protein water, ready to drink protein drinks, healthy drinks, etc. They are sending on average 10-15 pallets per week to Amazon in only one market (UK).
Ed Armitage, co-founder of Take Stock Foods
Ed is the co-founder of Take Stock Foods, a leading UK bone broth brand, and Field Work Group, an e-commerce agency. Following a 20 year career in private-equity backed brands and retailers he launched Take Stock on Amazon in 2020 during lockdown, and grew it to £1mm run rate within 12 months.
Jeff Webster, co-founder of Hunter and Gather
Jeff is the co-founder and CVO of Hunter and Gather, which is on track for £5 million revenue this year with £6M revenue since start up. Hunter and Gather have reached 62,000 homes thanks to Amazon sales and have over 3,500 Subscribe and Save customers on Amazon. They are also quite unique in that this has all been achieved with a minimal (£260K) amount of investment to date.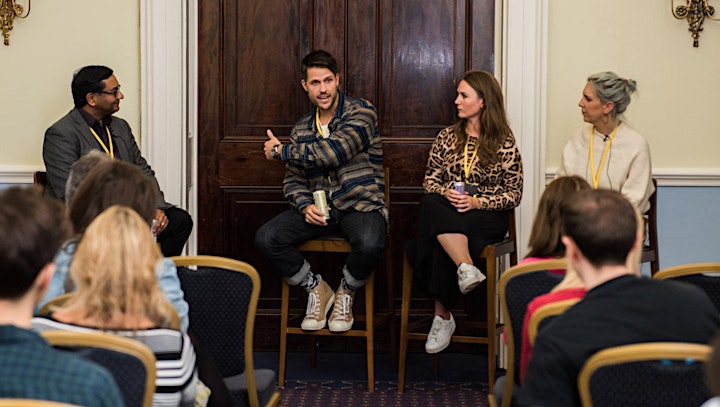 About Bread & Jam
Bread & Jam are the organisers of the UK's biggest food and drink founders' festival. This year's virtual 2-day conference for emerging and scaling food and drink brands, will bring together entrepreneurs, innovators, investors, buyers, media and industry leaders.
There will also be opportunities to pitch your product to buyers from delis, foodhalls (Selfridges, Harrods, Fortnum & Masons), speciality retailers (Whole Foods, Planet Organic, Holland & Barrett), supermarkets (Ocado, Sainsbury's, Tesco, Co-op and Morrisons).
Bread & Jam also run a comprehensive programme of socials, virtual workshops,1-day summits (Plant-Based and Future) and their popular free Fortnightly Monday Motivation Panels.
About GS1 UK
Whether you're selling your products in store or online, you'll need a specific number to identify your product. This is a Global Trade Item Number (GTIN) – the number you see under a barcode – also known as an EAN or UPC.
GS1 UK is the only authorised provider of unique GTINs. Their GTINs and barcodes are used and accepted by retailers and marketplaces across the world, making it easy to sell your products anywhere.
Get 20% off your first year of GS1 UK membership by using the code BREAD20 in the promo box at checkout - https://www.gs1uk.org/about-us/membership/get-a-barcode