Get your week started with a FREE motivational panel of 3 industry experts in an interactive Q&A session with people like you.
About this event
For this session, powered by GS1 UK, we have an epic panel of producers and wholesalers who are working with the Quick Comm retailers (such as Getir, Weezy, Jiffy, Gopuff and Gorillas).
They will be sharing their insights into how emerging brands can work with Quick Comm retailers. 'Quick comm' – also known as on-demand or rapid delivery – refers to companies that deliver goods (typically groceries) in under an hour, or as quickly as in 10 minutes. The idea has come of age only in the past year-and-a-half as Covid-19 drove up digital adoption.
Find Out
Who the main players are and the size of the opportunity
How to approach buyers
Listing and promo costs
How to supply into these retailers
What role do the wholesaler play
What types of products work and don't work
QCom RRPs vs Retail RRPs
Potential pitfalls
Our Panelists
Julie​ Waddell, Moorish
Moorish was launched in 2012 and their products are now stocked in Sainsbury's, Asda, Ocado, Booths, Whole Foods Market, Planet Organic, farm shops and delis. Moorish is also exported to Park n Shop in Hong Kong and Spinneys in the UAE. Julie will be sharing her experience of launching on speedy delivery apps. Moorish is available on a number including Getir, Gopuff, Gorillas and Wheezy.
Lauren O'Donnell, Oatsu
Lauren is the founder of Oatsu who help make mornings easier with their freshly-prepared, plant-based overnight oats which they deliver across the UK. They're available through Jiffy Grocery, Mighty Plants vegan supermarket, and their online store (www.oatsu.co.uk). Lauren is a Female Start-Up Of The Year Finalist and TechRound BAME 50 Under 50.
Carl Saxton, Wholegood
Carl Saxton founded Wholegood in 2007. Wholegood are an award winning Wholesaler that supply Fresh produce and hundreds of Independent brands across the UK. They work with most of the quick delivery retailers.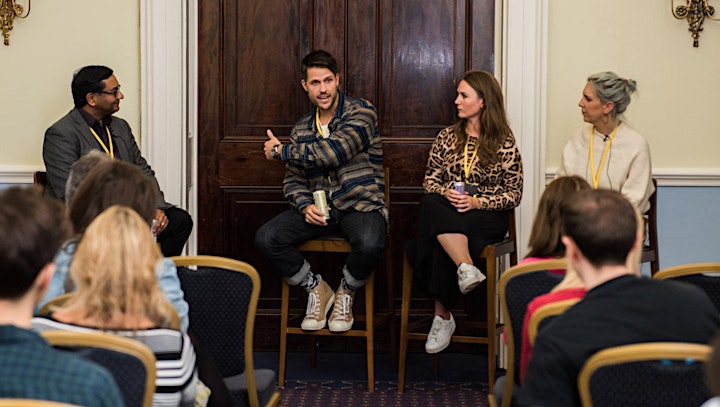 About Bread & Jam
Bread & Jam are the organisers of the UK's biggest food and drink founders' festival. This year's virtual 2-day conference for emerging and scaling food and drink brands, will bring together entrepreneurs, innovators, investors, buyers, media and industry leaders.
There will also be opportunities to pitch your product to buyers from delis, foodhalls (Selfridges, Harrods, Fortnum & Masons), speciality retailers (Whole Foods, Planet Organic, Holland & Barrett), supermarkets (Ocado, Sainsbury's, Tesco, Co-op and Morrisons).
Bread & Jam also run a comprehensive programme of socials, virtual workshops,1-day summits (Plant-Based and Future) and their popular free Fortnightly Monday Motivation Panels.
About GS1 UK
Whether you're selling your products in store or online, you'll need a specific number to identify your product. This is a Global Trade Item Number (GTIN) – the number you see under a barcode – also known as an EAN or UPC.
GS1 UK is the only authorised provider of unique GTINs. Their GTINs and barcodes are used and accepted by retailers and marketplaces across the world, making it easy to sell your products anywhere.
Get 20% off your first year of GS1 UK membership by using the code BREAD20 in the promo box at checkout - https://www.gs1uk.org/about-us/membership/get-a-barcode