Free Money Mindset Workshop (Raising money Mental Health Charities)
Description
FREE CHARITY MONEY MINDSET WORKSHOP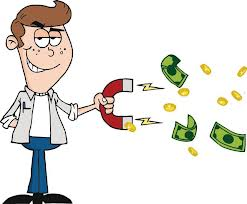 Learn how to manifest money in your life by taking responsibility for everything you do and understand how following your passion is key to feeling better about money. Discover what negative and limiting beliefs you have about money and learn new ways to change these for the better. Understand how your negative view of money is damaging your health! Come on this interactive workshop lead by Liz Almond who is a multi award winning coach, spiritual teacher and small business mentor and author of Are you worth it? A Spiritual Guide to Managing Your Money Mindset to help you learn more about yourself and to empower you to be happier than you thought possible. By changing your thoughts and your behaviour, you can become enlightened, empowered and have the life and business you desire.
BENEFITS
• Fun • Peace of Mind • Relaxing • Meet like minded individuals • Learn techniques to bring more money into your life • Feel better about managing money, paying off debt and giving money to charity • Refreshments available • Free networking!
"The richness of life is so much more than money, your health is your wealth - come and discover more about your money mindset and be empowered within your life and business."
COST
Free. Donations will be received for local mental health charities on the day. Please make donations depending on how much you have valued the workshop. The workshop is actually worth £50 per person and a lot more than that if you implement everything that you are taught.
NB: Please only book if you are definitely going to attend. The workshop covers valuing yourself and others. The training you are going to receive is very valuable and cancelling is showing that you are not valuing my time and others!! This workshop is suitable for both business owners and non business owners.
PREVIOUS DELEGATE'S COMMENTS:
"Thanks for such a great evening last night. You are a wonderful inspiring facilitator and thanks for all your positive insights and inspirations."
"The workshop was superb, all I hoped for and more. I quickly saw what obstacles in my mindset have been holding me back. The abundance of gifts Liz gave to us was a perfect example of her teaching, and a lesson in itself. Liz is generous, wise, patient, and savvy. Can't thank you enough, Liz!"
"Liz ran a lovely workshop full of information, insight, caring, loving energy. Would recommend Liz highly."
"Liz is a great teacher coming from the heart through personal experience and a wealth of knowledge - changing the world one day at a time. Thank you for helping everyone live an abundant and happy life."
"I attended a free Money Mindset workshop last night and highly recommend it. In just a few hours, Liz's tutoring has made a valuable difference to my perception of money and how to attract it. Spiritual, insightful and lots of fun! Thank you very much Liz Almond"
"Excellent workshop and very inspiring."


"A highly valuable introduction to making your mind work well around money. Liz clearly displays a depth of knowledge that leaves you inspired wanting to know more (and do more.)
"Liz's money mindset workshop was delivered in a very professional yet friendly manner and really helped me think about my thoughts - both positive and negative."

"You don't get much for free these days, everyone needs the money mindset workshop to progress their success in life!"
"A very useful session. Has changed the way that I think about money. Not that I am going to go out spending, but in the way of making it useful for me and not avoiding it. Also not chastising myself for spending it."
"The course was very insightful and gave me help on what to focus on."
"Excellent workshop. Positive and practical. Thank you."

"Excellent workshop, highly recommend."
"Liz is a fantastic trainer. Has a very calm and welcoming aura. She definitely knows what she is talking about and helps improves people's lives. I would recommend her course and any of her therapies. Thanks for such a fantastic evening!"
"A small investment of my time to make a valuable difference to my perception of money and how I can attract it."
"Positive information = priceless results!"
"I was extremely impressed with Liz's teaching style and knowledge of the subject. She created an amazing atmosphere which enabled me to suspend my disbelieving cynical brain and focus on the little things that I have been neglecting."
"An excellent few hours spent understanding my mindset regarding money and my attitude. I will practise the points raised regarding meditation and abundance."
"I really enjoyed this money mindset workshop. I found it uplifting and positive!"

"An excellent workshop in which I was able to take stock of my attitudes and beliefs around money, and what steps I need to take to implement change."

"Very insightful workshop. Lots for anyone to learn and benefit from. Thank you!"
"I feel I got in touch with my relationship towards money and can now challenge my beliefs about money. Feeling very positive!"

"Fantastic workshop! I've already feel that I now have a healthy relationship to money."
"A beneficial course - unexpected information and insights were most helpful."
"The course really made me focus on the way I think about money. Spiritual, insightful and helpful."
"It was an excellent workshop."

"I found the workshop positive, inspiring and full of useful information."
"Well presented workshop with good content!"

"A very interesting and in-depth exploration of my relationship with money. Thank you!"
"The workshop has given me insight and some tools for changing my money mindset from negative to positive."
"Thank you Liz for reminding me to appreciate what I have. Liz explains very clearly how to get money (and happiness) to flow. Thank you Liz!"