Description
Are you aged 16-30 and dreaming of starting your own business or side-hustle? Join expert trainer and entrepreneur Henry Blanchard for the Next Generation free, one-day boot camp in Dundee to equip you with all the skills to start something!
Whether you just have a business idea, or a business that you would like to grow, the free one-day boot camp will teach you the best strategies and tools to help make your business a success.
Not only that, but you will be joined by inspiring guest speakers, like-minded peers and will have the opportunity to network, collaborate and submerge yourself in a dynamic and entrepreunerial environment.
Saturday 2 November - 10:00-17:00
Please note snacks and soft drinks will be provided but please bring your own lunch.
---
What will I learn?
How do I start?
- Introductory workshop, finding good ideas and what happens next, asking the questions that will help mould your success!
How do I identify my market?
- There are nearly seven billion people in the world. Find out how many of them want what you've got.
Spread the word!
- Get expert advice on how to brand and market your product or service.
How do I sell to customers?
- So you've got the idea, the plan and the market. What next?
Show me the money!
- Turn your potential customers into your biggest fans, and keep them coming back for more.
Live the life!
- Get a grip on accounts, raising funds and understanding the legal stuff. But most importantly, how to manage yourself, give back and help others.
---
How do I sign-up?
Click register to sign-up for the one-day boot camp.
It is advised you participate in the full day to get the most out of the training and overall experience.
When you attend the boot-camp you will get a year's free membership to Enterprise Nation, giving you access to exclusive opportunities to start your business and connections with like-minded entrepreneurs and experts who can help. You must attend the boot-camp to find out how to activate a year's worth of free business support, worth £99.
---
Testimonial:
Tilly Nelson, Tilly Nelson Photography - past course attendee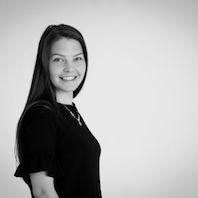 "The Next Generation course gave me the foundations to understand how I could work for myself and build my own business. I started the course overwhelmed by my ideas but by the end of the course I had a business plan and I handed in my notice to focus on my business full-time. I couldn't recommend this course enough to anyone that has a passion to grow, be the best version of themselves and run the business they dream of".
---
Your trainer:
Henry Blanchard left a boring corporate job at Deloitte to create an adventure sports business, set up a charity in rural Uganda, and travel the world. Working with Oxford University Business School, Escape the City, TEDx, Enterprise Nation, Funzing and others, he hosts talks, events and workshops to help people create businesses and bring ideas to life.
Got questions?
Email hello@enterprisenation.com and we will be delighted to help you.
---
The Next Generation course is sponsored by:

---