Every Monday and Wednesday from 10-11am for adults 60+
About this event
With restrictions beginning to ease, there is a truly mixed picture when it comes to how we all feel about post-lockdown life. Whilst some may be looking forward to the return to normal life and getting back out, others may be feeling anxious. It is important that we don't put pressure on ourselves to immediately adapt to the new norm and instead, gradually ease back into old routines at our own pace and in our own time. We must still take time to pause.
Over 6 weeks we will physically investigate the spaces we PAUSE within and how they impact our experience. Through this block of 11 classes across 6 weeks we will be unlocking our imaginations to think, feel and dance.
"When things begin accelerating wildly out of control, sometimes patience is the only answer. Press pause." - Douglas Rushkoff
Mondays with Emily Robinson - 26 April, 3,10,17, 24 May
Wednesdays with Molly Wright - 28 April, 5, 12, 19, 26 May, 2 June
We will send you a zoom link in an email 2 hours prior to the class. If you need support we will try our best to help you get online and dancing. You can reach us at our email address; info@creativedancelondon.org
On Monday's we have an optional coffee and catch up at 11.00am, after the session. Join us for a friendly chat with like-minded people. Email info@creativedancelondon.org to express interest or simply add to your order.
Celebrating community and championing diversity. Creative Dance London facilitates transformation through creativity, with a vision for a world that celebrates individuals for who they are. Our sessions are a chance for people to experiment and explore their physical and creative abilities. There is no right or wrong when moving with us.
Find out more here: www.creativedancelondon.org
Our current Monday & Wednesday sessions are supported by National Lottery Funding until late summer 2021. In order to deliver highly creative and accessible sessions online in these uncertain times for you, our dance community, we would be grateful if you were able to make a donation that reflects your current finical capacity.
You can also donate via PayPal:
https://www.paypal.com/donate/?hosted_button_id=RRWX8TJ4GTY44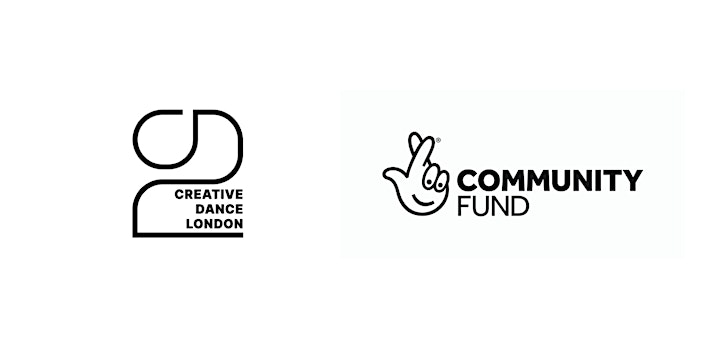 Organiser of Free Online Dance Classes: Pause presented by Creative Dance London