Sales Have Ended
Registrations are closed
SORRY! Ticket sales for this event have now ended, but please let us know if you have any questions. And look out for more dates soon: bit.ly/TheFundingGameEvents2022. • Subscribe to The Funding Game if you'd like to receive news of the latest tools, events and offers: bit.ly/TheFundingGameNews
Join funding expert Paul Grant & Angel Investor Colin Coghlan for an open, interactive Q&A session on raising investment for your business.
About this event
Your Questions on Raising Equity Funding
Got questions? Ask away...
Join funding expert Paul Grant and Angel Investor Colin Coghlan for an open, interactive Q&A session where they'll answer all your questions on raising investment for your business.
✦ What are the different types of funding?
✦ How do I know if my idea is suitable for investment?
✦ What makes a successful crowdfunding campaign?
✦ What are the latest trends and techniques for funding?
✦ What are investors really looking for?
✦ When is the right time to go for angel investment?
✦ How do I make my investment proposal stand out to investors?
✦ Should I continue with plans for my crowdfunding campaign during this period of upheaval?
...anything goes!
Who is this session for?
Entrepreneurs at all stages - whether you're about to launch your business or have an established business.
We're here to help you figure things out during this challenging time.
This Webinar Series
As we continue to navigate uncertain times, entrepreneurs around the world are adjusting their approaches to business and building new capabilities to meet their customers' current and future needs.
This special webinar series from The Funding Game, run in partnership with the British Library Business & IP Centre, is designed to help you steer confidently through this period of uncertainty so that you and your business can emerge the other side stronger than ever.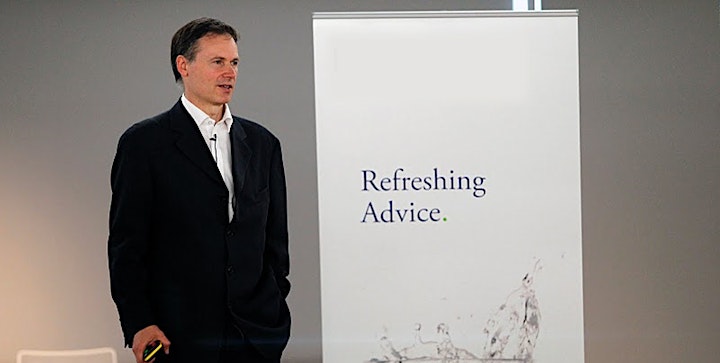 Expert speaker
Paul Grant knows what it's like to be on both sides of the funding fence. As an entrepreneur he raised funds for his own business, securing capital from business angels, bankers, family and friends, and even a government grant.
After seven years of trading, he exited his business in 2003 and was invited to join a private equity company, Capital Partners, eventually heading up the business angel division. Here he had access to nearly 5,000 angel investors and reviewed more than 1,000 business plans every year. During this time Paul learnt a lot about why so many businesses fail to secure the funding they need in the start-up and growth phases.
Paul has met with many investors, bankers, and venture capitalists over the years and in the course of his work has uncovered what they are really looking for. More importantly, Paul has developed an approach to raising capital that works. He is keen to share with you what he has learnt as an entrepreneur and as an industry insider.
Special guest
Successful angel investor Colin Coghlan will demystify how an angel investor thinks and what they are looking for.
Colin Coghlan is a private investor, advisor, mentor and speaker specialising in early-stage and rapid growth business. He advises both entrepreneurs and investors and speaks on the subject of investment at various public and professional events.
Colin's early career was in the energy industry before he moved into the wireless infrastructure sector. He was General Manager of one of the founding companies of the Freeview television service before becoming CEO of one of the others and ultimately leading it through a trade sale.
Colin's portfolio is focused on the TMT sector including television, mobile and cloud computing.
What entrepreneurs say
"Paul is one of those advisors that is talking from experience rather than from a textbook. These events will save most people a fortune." - Managing Director at Arated.com Corp. Ltd.
"Paul's How to Attract the Right Investors is one of those rare workshops that is jam-packed with useful information and where one can't leave the pen and notebook to rest. For any entrepreneur looking to raise investment capital, this is a must-attend." - Vlad Petre, Entrepreneur & Product Developer, RateSetter
 "Paul has a full understanding of what investors are looking for and through his advice I was able to write an outstanding executive summary and improve my business plan, resulting in investment." - Director at Breathing Relief Ltd.
"I recently attended one of Paul's workshops at the British Library and learnt more in a few hours than I had in many weeks - possibly months prior to this." - Gerry Nixon, Head of Youth Engagement Strategy @ The National
"Valuable insights and sound advice from someone who has been there and is now on the other side." - Initial AF Data Gatherer, FFCS PPI, Deloitte LLP
 "Paul has a wealth of experience behind him, not to mention a host of useful contacts. His well-rounded approach makes the event well worth the outlay." - Business Training News