A one day intro to one of the hottest programming languages right now!
About this event
In this practical workshop, you will be introduced to Elixir, one of the newest programming languages with significant recruiter demand 🚀
This workshop is given by Ryan Dunsmuir, TA at Le Wagon's Web Development bootcamp and Backend Enginner at Coverflex 👨🏻‍💻 Creative Music Entrepreneur and Professional Sound Designer, Ryan joined Le Wagon in batch #614, where he soon realised that music production shares a lot with coding. After falling in love with programming, he landed a tech job in one of the most promising start-ups in Portugal.
👉 Some previous experience with coding will come in handy.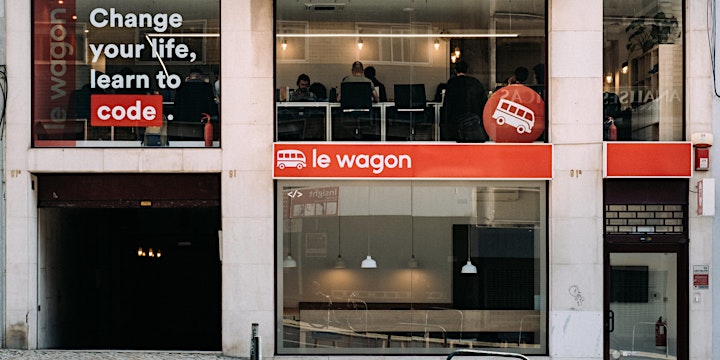 About Le Wagon 🚀
We are a coding school for entrepreneurs and creatives who either want to become web developers, data scientists or would like to acquire tech skills to thrive in their careers. Full or part-time, our courses in Lisbon give you the skills you need to launch your career in only 9 weeks!
Next bootcamps 🗓️
Web Development → 10th Jan to 11th Mar OR 11th Apr to 10th June (full-time)
Data Science → 10th Jan to 11th Mar OR 11th Apr to 10th June (full-time)
Find us on 📲
Organizer of [FREE Online Workshop] Intro to Elixir
Le Wagon is the #1 rated coding bootcamp in the world (https://www.switchup.org/bootcamps/le-wagon)
We teach you the tech skills to future-proof your career and take up your next challenge through immersive Web Development and Data Science coding bootcamps across 39+ cities and 22 countries.
Since 2013, our cutting-edge curriculum and world-class teachers have given 7,300+ professionals from all backgrounds the skills and tools needed to kick-start their tech career, land a job as a software developer, product manager, join a data science team, or launch their own startup.
Check out our programmes -> lewagon.com/lisbon