Free Online taster Yoga Classes run by Lily Parkinson with Formula Health Clinic
About this Event
Dates for my diary:
These classes are free for 8 weeks every Tuesday from 26th January between 6.00-6.30pm
How do I join?
Once registered, you'll be able to view the 'Online Event Page' here on Eventbrite which will display the link to ZOOM.
You will need to register for each week that you wish to attend.
We look forward to having you join us.
Who is running this course?
The event is run by Formula Health Consultancy and your teacher will be Lily Parkinson from Upper Basildon, Berkshire.
Lily is a regular traveller to the Brazilian Amazon rainforest where she learns healing skills from indigenous teachers and brings home an Integrative and Holistic coaching style to add to her yoga teaching. Her classes are based on a mix of Hatha and Vinyasa flow. The fusion aims to help people to feel grounded. She invites creativeness and playfulness in to the classes that can help reduce tension. Her intention is to create a safe and nurturing space for you to experience joy, inspiration and transformation.
This is part of an 8 week free course and a taster of our usual 1 hour classes and 1-to-1s that we run at Formula Health, we can't wait to return to these following lockdown! Don't forget our full class timetable and instructor availability for personalised training can be found here: https://formulahealth.co.uk/timetable/
We really hope you enjoy the class, if you do and you'd be happy to share your experience with others, we'd really appreciate if you could write a few words about your instructor on a Formula Health Google review by clicking the link below: https://g.page/Formula-Health-Ltd/review
Contact:
Email: Info@formulahealth.co.uk
Phone: 0118 418 1825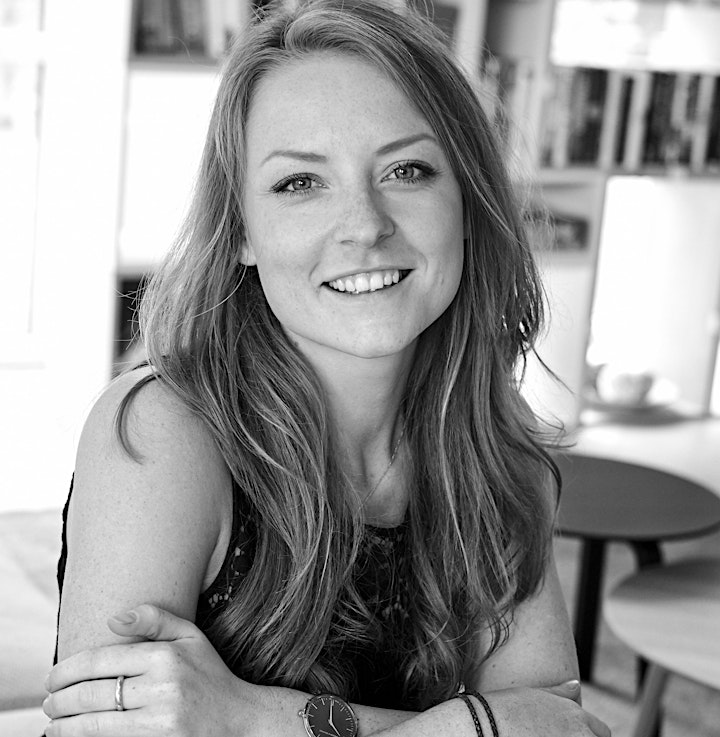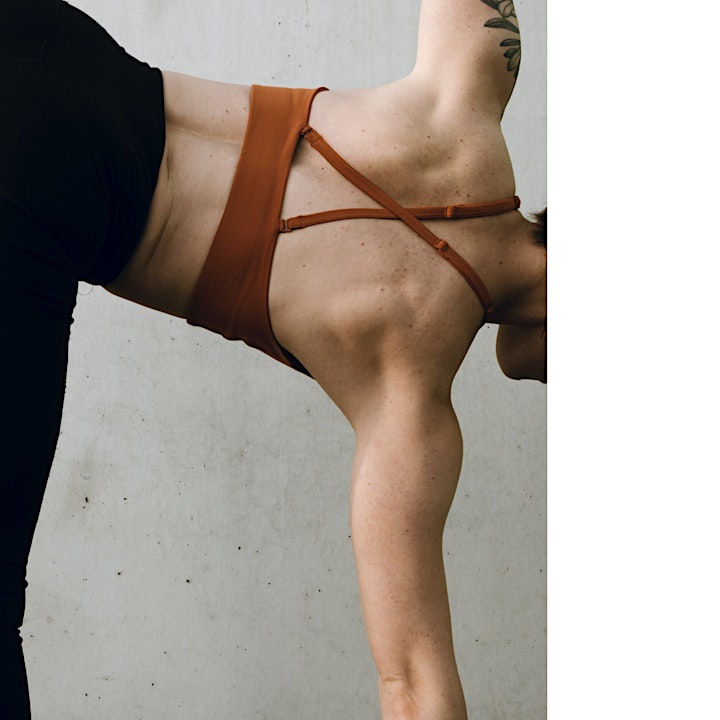 What will I get from the class?
Yoga is an ancient exercise-related and posture-related technique involving gentle stretching, breath control and meditation that boosts physical and mental wellbeing. There are various different forms of yoga, including Hatha, Ashtanga, Bikram and Iyengar. Activities such as yoga, as well and tai chi and qi gong are particularly recommended to everyone to combat stress and for older adults to help improve balance and co-ordination.
Yoga can help a variety of issues including the below:
• Aiding sleep
• Improved sense of wellbeing
• Helping relaxation
• Enhancing mood
• Relieving tension
• Improve coping skills
• Increases Flexibility
• Develops Core Strength
• Improves Posture and Joint Mobility
What to expect:
Classes normally include asanas (postures and stretching), pranayama (breathing techniques), and relaxation. They may also include meditation and yoga philosophy, and teaching about the ways to integrate yoga into everyday life. The science of yoga is based on the teachings of Patanjali who set out the Eight Limbs of Yoga. These teachings explore the different stages of yoga from codes of personal conduct towards other people and ourselves (Yamas & Niyamas), through to physical postures (Asana), breath control (Pranayama), sense withdrawal (Pratyahara), concentration (Dharana), meditation (Dhyana) and Samadhi (enlightenment or superconsiousness).
How should I prepare?
Wear comfortable clothes and make a space on the floor when you can lie down during the session. Always have a drink of water to hand too.
I will open the Formula Health online studio zoom room 15 minutes before we're due to start. As this is only a 30minute taster session please login at least 5 mins before the class start time, just so we can all say hi and begin promptly.
TIPS:
1. Make sure your device is fully charged
2. Close apps with notifications
3. If using a phone, set your device in landscape orientation, facing the long side of your mat about 2m away if possible
4. Check your space at home is safe and free from obstructions and any pets or kiddies are suitably detained!! :-)
5. Equipment - have a small folded towel ready in case you need a pillow/neck support.
After class .... if anyone has any questions I will stay online to answer them.
We really hope you enjoy the session and it helps to keep you focused and motivated during lockdown.
Disclaimer: Participation in this class is at your own risk. To inform us of any pre- existing conditions or of your ability to participate you will receive a pre screening questionnaire from our secure clinic management software. Kindly complete it for us, it is all automatic and should only take you two minutes to complete.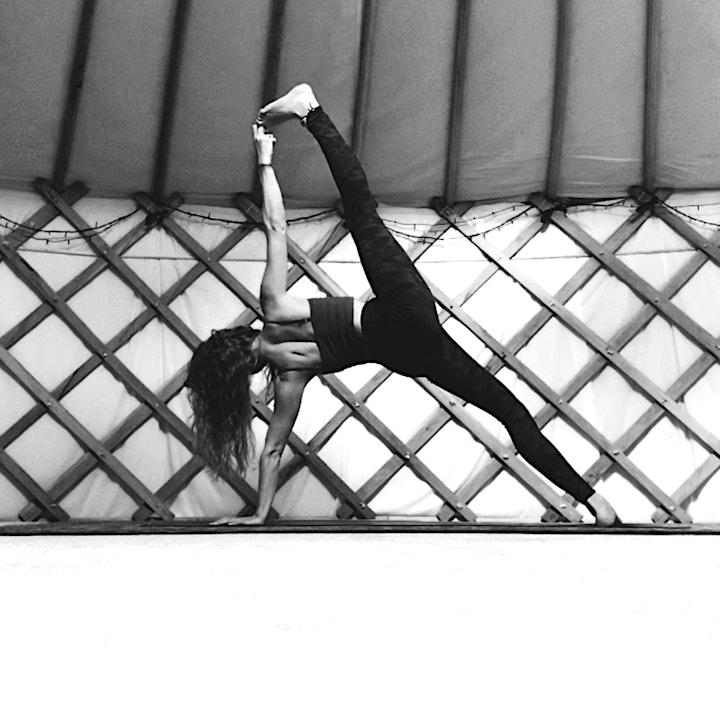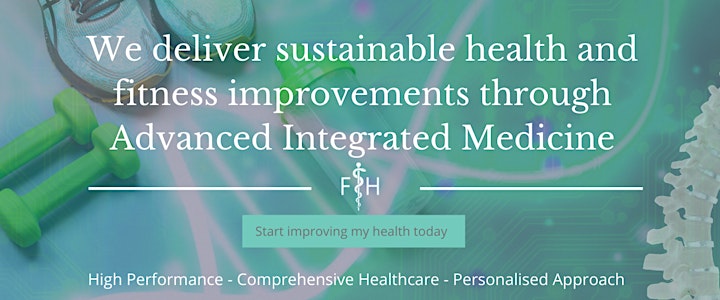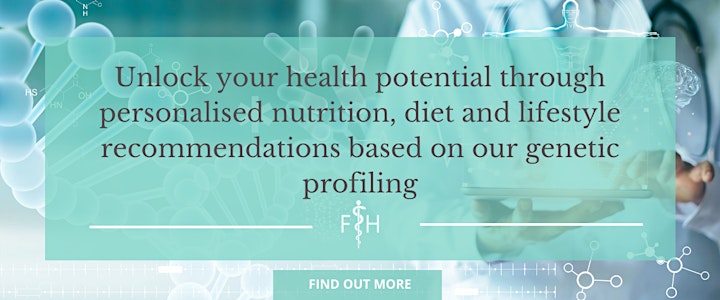 Our team of professionals, lead by Gemma Fisher M.Ost (pictured below) who is Formula 1's first Human Performance Consultant Osteopath, offer Osteopathy, Massage, Acupuncture, Sports Therapy, Yoga, Pilates, Personal Training, Counselling, Holistic Therapies, Nutritional Therapy, Genetic Profiling, Blood Testing, and personalised programmes annual health programmes devised by award-winning practitioners. We are based beautiful clinic and studio setting in Berkshire.
It is our mission to
treat the whole body and mind
be preventative and educate
provide the latest in medical technology from elite sport alongside established & holistic-based practice in order to provide the most comprehensive approach to your health.