Get a FREE Spine and Posture check and talk to your local Physiotherapist - get all your questions answered!
About this event
Brought to you by the Optimal Wellness Centre, a Cardiff based Physiotherapy and Chiropractic clinic where we have been serving our community for nearly 10 years.
We invite you for a FREE spine and posture check with our experienced Physiotherapist.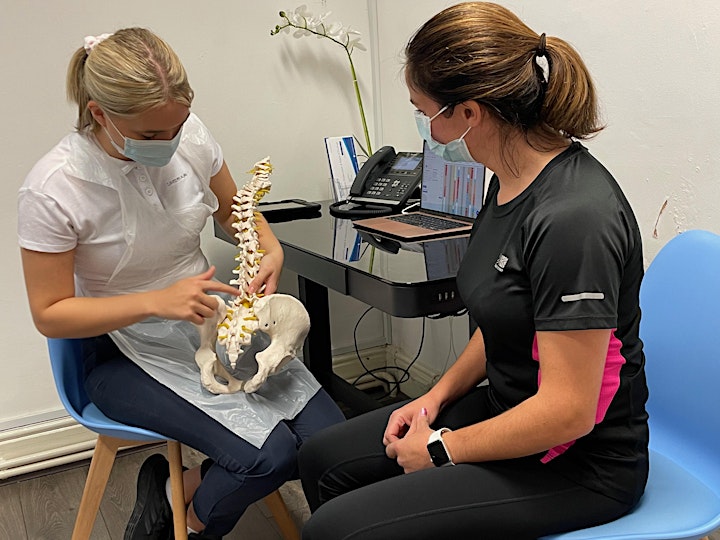 Led by our leading Physiotherapist, who will look to identify abnormalities or dysfunction that may be occuring in your body. Our Physiotherapist will take the time to assess any postural issues you may have and will discuss if there are any underlying issues that may respond to treatment.
We believe that health is among our most valuable possessions and that optimum health can be achieved, under the correct conditions.
There are FIVE key body signals that would indicate it's time to check your spine:
Back Pain that doesn't go away
Frequent migraines and headaches
Sleeping problems
Stiffness and lack of flexibility
Lack of energy
You will learn:
How good and bad posture impact you and your body beyond pain
Which anatomical structures are causing any pain
Ways to safely and effectively manage any spinal symptoms
What happens in a screening?
We carry out a spine and posture check using digital software called Posturescreen. It is a quick, easy and non invasive way to check spinal alignment to locate potential stress points in the skeletal structure that may be the cause of or lead to future pain and discomfort throughout the body.
During this event you will have the chance to:
✅ Meet with our experienced Physiotherapist
✅Discuss any health concerns you may have
✅Undergo a digital postural examination to reveal any problem areas
✅Discuss the results of this examination
✅Find out what you can do to help this problem
Who is this event for?
This event is for EVERYONE, but specifically anyone who has had spinal related issues and suffers from back pain that doesn't go away, consistent headaches and migraines, general or sporting injuries, sleeping issues, stiffness and lack of flexibility or a lack of energy.
When should I have my spine checked?
There is no better time than now! It's important to know what pain is common for you and what pain is abnormal. When your everyday aches and pains become more intense, it's definitely time to see a specialist, but why wait until it gets to that point? Spinal health begins with you, and the first step is being attentive to something that is out of the ordinary. Back pain and the symptoms of bad posture should not stop you from living your life or keep you from the activities that you love. By recognising the above problems, you are already taking a proactive step toward your spinal health!
EVERYONE is welcome, so come along (book a friend in!) and check your body is healthy and happy. Please note: These events are extremely popular and will sell out, so click 'register' now to ensure you don't miss out.
Date: Saturday 6th November 2021
Time: Between 9.00 - 13.00 (we will be in contact to book you into a 10 minute slot)
Location: Optimal Wellness Centre, 44 Whitchurch Road, Cardiff, CF14 3UQ
Cost: FREE
See what our clients have to say about our service: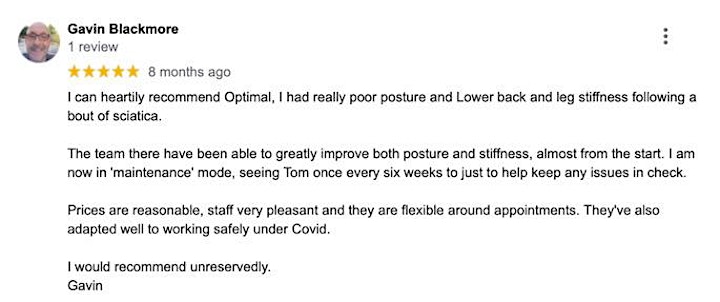 Organiser of FREE Physiotherapist Spine and Posture Checks
My name is Pippa Jones, I am the Founder and Director of the Optimal Chiropractic & Wellness Centre.
As part of our community outreach programme we offer a range of health events. Our most popular being our free spine and posture checks to give our surrounding communities the opportunity to meet with one of our Chiropractors and find out how they can solve their pain.