FREE physiotherapy patient workshops at Manchester Metropolitan
Description
FREE Physiotherapy workshops - everyone welcome
Start time 6pm - various dates
30 minute talk by Dr Chris McCarthy, Manchester Met Clinical Fellow and Manchester Movement Unit Lead, followed by questions and answers.
All at The Movement Unit, Manchester Metropolitan University, Brooks Building, Birley Campus, 53 Bonsall Street, Hulme, Manchester, M15 6GX
Please note that these sessions are for patients who are experiencing musculoskeletal difficulties, not physiotherapy students or practicing clinicians.
The 'What can i do about knee pain?' session on 23rd March has now been moved to 22nd March, please email enterprise.hpsc@mmu.ac.uk with any questions

7th February 2017 & 2nd March 2017
'What can I do to stop getting another episode of back pain?' Including the 5 myths about lower back pain
9th March 2017 & 16th March 2017
'Exercise and its value for a host of conditions'
22nd March 2017 & 30th March 2017
'What can I do about knee pain?'
If you are struggling with back pain, knee pain or getting into exercise come along to one of the sessions, hear from one of the experts in the field and have an opportunity to ask questions.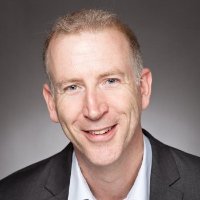 Dr Chris McCathy

Manchester Movement Unit

Dr Chris McCarthy is a Consultant Physiotherapist and leads the clinical team of physiotherapists, doctors, podiatrists, acupuncturists, nutritionists and massage therapists at the Manchester Movement Unit in central Manchester.