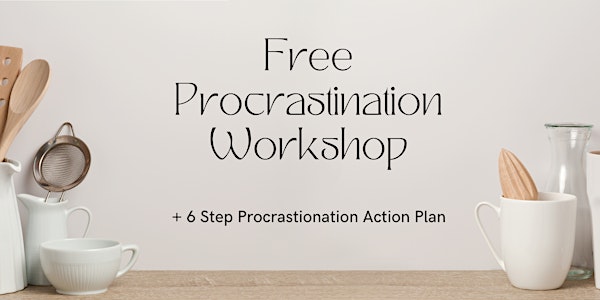 Free Procrastination Workshop + 6 Step Procrastination Action Plan
FREE Procrastination Workshop + 6 Step Procrastination Action Plan + FREE Procrastination Checklist
About this event
Are you a procrastinator?
Do you tend to put off important tasks in favor of pleasurable/ less important tasks?
During my free, action and tips-packed workshop, you will learn:
1. What Procrastination is;
2. What we most procrastinate about;
3. How we procrastinate;
4. Do you excuse your procrastination?
Next, you will be introduced to my 6-Step Procrastination Action Plan.
Don't miss my workshop- sign up and watch now!
Remember to do the exercises I'm mentioning and grab your FREE *Procrastination Checklist* download to help you get things done!