FREE Public Lecture: 'Key Academic-to-Policy Engagement Messages from the Knowledge Exchange Trials (KET) Pilot Programme' with Zamila Bunglawala / DARLITH WADD gyda Zamila Bunglawala

Thursday, 2 July 2015 from 09:45 to 11:00 (BST)
Event Details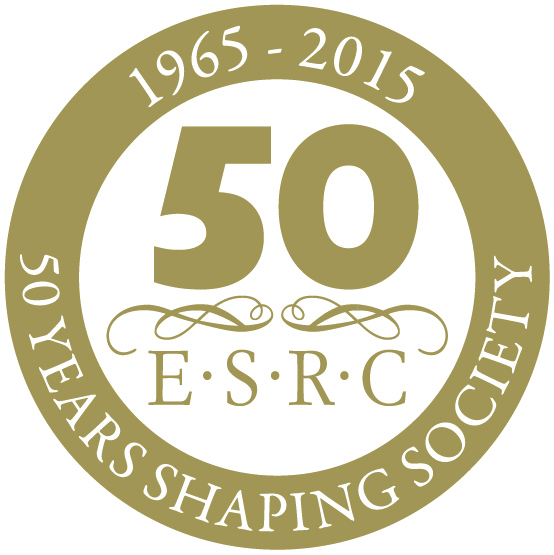 Zamila Bunglawala Guest Lecture:

'Key Academic-Policy Engagement Messages From the Knowledge Exchange Trials (KET) Pilot Programme'
This lecture and Q&A is available as a podcast at http://tinyurl.com/BUIAA-policy-lecture
All are welcome to attend this FREE guest lecture with Zamila Bunglawala, funded by the Economic and Social Research Council (ESRC). Zamila is Honorary Research Fellow at the University of Manchester. She previously held public policy, strategy and programme roles in government for the Prime Minister's Strategy Unit, Cabinet Office, Department for Innovation, Universities, Skills and the Ministry of Justice.
Purpose
The lecture is open to anyone with an interest in influencing or engaging with social policy. University researchers, managers/administrators, and the general public are encouraged to attend. The aim of this programme is to highlight ways in which academics across a range of disciplines can engage with policy-makers at local and international levels. Booking is essential.

Date: Thursday 2nd July 2015.
Tea, coffee and registration: 9.45-10am.
Lecture: 10-11am.
Location: Sir Ifor Williams Room (Main Arts Lecture Room 4, Mezzanine Level), Bangor University.
Map and directions
Parking 
Virtual lecture attendance is also possible in real-time via: http://tinyurl.com/BUIAA-policy-lecture (The link will be live at 9am on the 2nd July). The lecture and Q&A will also be live-Tweeted. Delegates attending virtually can Tweet questions to @bangoriaa during the Q&A. Please register and note whether you will be attending virtually or in person.
A workshop for researchers, managers and administrators will follow the lecture at 11.30am. Please view the workshop event here.

About Zamila Bunglawala
Zamila's experience covers key policy areas including labour markets, socio-economic inclusion, poverty, rule of law and humanitarian aid. She was nominated and shortlisted for the European Muslim Woman of Influence Award in 2010. She is an international public policy speaker, has published widely and appears regularly in the TV and print media. 
Please email esrciaa@bangor.ac.uk with questions or if you require a parking permit.
 
---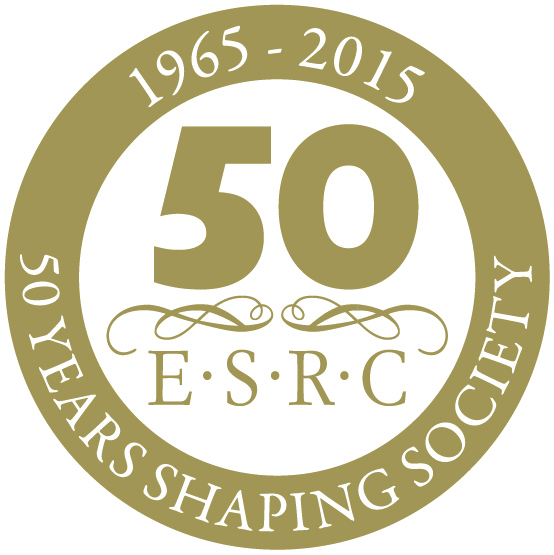 Darlith wadd gyda Zamila Bunglawala:

'Key Academic-Policy Engagement Messages From the Knowledge Exchange Trials (KET) Pilot Programme'

Mae'r digwyddiad hwn ar gael fel podlediad ar: http://tinyurl.com/BUIAA-policy-lecture

Mae'n bleser gan Gyfrif Cyflymu Effaith (IAA) ESRC Prifysgol Bangor gynnig darlith wadd AM DDIM gyda Zamila Bunglawala. Mae Zamila'n Gymrawd Ymchwil er Anrhydedd ym Mhrifysgol Manceinion. Cyn hyn bu'n cyflawni gwaith ym maes polisi cymdeithasol, strategaeth a rhaglenni i Uned Strategaeth y Prif Weinidog, Swyddfa'r Cabinet, yr Adran Arloesi, Prifysgolion a Sgiliau, a'r Weinyddiaeth Gyfiawnder.  
Diben
Mae croeso i ymchwilwyr, rheolwyr a gweinyddwyr Prifysgol Bangor ddod i'r gweithdy. Nod y gweithdy yw dangos ffyrdd y gall academyddion ymwneud â gwneuthurwyr polisi ar lefelau lleol a seneddol. Mae'r ddarlith yn agored i unrhyw un sydd â diddordeb mewn dylanwadu ar bolisi cymdeithasol neu ymwneud â'r maes hwnnw. Mae'n hanfodol archebu lle.

Dyddiad: Dydd Iau 2 Gorffennaf, 2015
Te ta coffi a chofrestru: 9.45-10am
Darlith wadd: 10-11am.
Lleoliad: Prif Adeilad y Celfyddydau, Ystafell Syr Ifor Williams (Darlithfa 4, Llawr Canol).
Mae presenoldeb rhithiol hefyd yn bosib trwy: http://tinyurl.com/BUIAA-policy-lecture (Bydd y ddolen yn fyw am 9yb ar 2 Gorffennaf).
Bydd sesiwn cwestiwn ac ateb yn dilyn. Bydd modd i'r rhai sy'n mynychu'r sesiwn yn rhithiol drydar eu cwestiynau i Zamila Bunglawala trwy ddefnyddio @bangoriaa.
Yn dilyn y ddarlith cynhelir gweithdy am 11.00am i ymchwilwyr, rheolwyr a gweinyddwyr Prifysgol Bangor. Ceir gwybodaeth am y gweithdy yma.
Gwybodaeth am Zamila Bunglawala
Mae profiad Zamila'n cynnwys meysydd polisi allweddol, yn cynnwys marchnadoedd llafur, cynhwysiad economaidd-gymdeithasol, tlodi, cyfraith a threfn a chymorth dyngarol. Yn 2010 cafodd ei henwebu a'i rhoi ar y rhestr fer am yr European Muslim Woman of Influence Award. Mae'n siaradwr rhyngwladol ar bolisi cyhoeddus, mae wedi cyhoeddi'n eang ac yn ymddangos yn rheolaidd ar y teledu ac yn y wasg.
Cysylltwch â esrciaa@bangor.ac.uk os gwelwch yn dda os oes gennych unrhyw gwestiynau neu am drwydded barcio.
When & Where

Prif Adeilad y Celfyddydau, Ystafell Syr Ifor Williams (Darlithfa 4, Llawr Canol) / Main Arts Building, Sir Ifor Williams Room (Lecture Room 4, Mezzanine Level)
Prifysgol Bangor / Bangor University
Ffordd y Coleg / College Road
LL57 2DG Bangor
United Kingdom


Thursday, 2 July 2015 from 09:45 to 11:00 (BST)
Add to my calendar
Organiser
Bangor University ESRC Impact Acceleration Account
FREE Public Lecture: 'Key Academic-to-Policy Engagement Messages from the Knowledge Exchange Trials (KET) Pilot Programme' with Zamila Bunglawala / DARLITH WADD gyda Zamila Bunglawala