FREE Public Speaking Masterclass with Award Winning Public Speaker
About this event
First session **is FREE for newcomers** and you will get priority on feedback and time so that you know you're making the right choice!
Join us for weekly masterclasses in public speaking; unleash your voice, advance your career and cultivate your leadership skills with an award winning international public speaking coach who recently spoke alongside current and former Prime Ministers and Presidents at the International Human Rights Commission World Summit. Get mentored by other speakers in a fun, friendly environment where people work together to work on themselves.
First session is FREE for newcomers and you will get priority on feedback and extra time to ensure you are making the right choice.
Class times: Mondays, (7-8:30pm) and Saturdays (11am-12:30).
Zoom Link: https://us02web.zoom.us/j/4200325600?pwd=Q2hRbmJWN0p2S085MWRLZG80MUllZz09
Password: 2gF90U (note this is zero not O)
Join our Whatsapp Chat here: https://chat.whatsapp.com/Dpd30K18swLICAx82QsyPX
Want a promotion? Learn how to go for the ask. Want to succeed in interviews? Our focused interview practise sessions will give you the preparatory tools you need. It might be a ceremonial speech, a higher degree of responsibility at work, or a new role where you need to do more presentations; come along, and we'll help you reach your full potential.
We do debates, impromptu speaking, sales pitches, motivational speaker coaching and can also help you polish prepared speeches. You will have the opportunity to do an impromptu or chosen speech twice every session and receive constructive feedback from our friendly members and coaches.
You will learn:
-How to read the room (demographic analysis) and capture your audience
-The art of debating
-How to control nerves before a speech
-How to eliminate qualifiers ('I just...'I think'...) and fillers (um, er, ah)
-How to constructively review other speakers
-How to become assertive and authoritative
-How to become a two way communicator
-To sell yourself, and make effective sales pitches
-How to use emotional range and evocative language
-To synchronise your body language with your speaking
-How to use communicate more effectively and engagingly in all aspects of life; not just presentations
And much more. Come and network with people from all walks of life all from the comfort of your own home.
Coaches:
1) Cecilia Jastrzembska, Winner of the Benazir Bhutto Public Speaking Performance Award, Senior Policy Advisor for DEFRA, UK Government. Elected member of 3 executive committees, published political journalist, and Editor-In-Chief of 'The Gendered Impact of the Pandemic; Rebuilding the World For Women'. Cecilia has worked with over 40 Members of UK and European Parliament as well as chaired over 100 events with high profile NGO representatives, barristers and international human rights lawyers. She founded We Speak International over a year ago after years of public speaking training and debating, and teaches participants twice a week. Find her on Linked In : www.linkedin.com/in/ceciliaeve
2) Chris Kalessin: Long form public speaker, Head of Operations at the Natural History Museum and an experienced public speaking coach who joined Cecilia at the start of We Speak. An excellent critical thinker and a dedicated coach who is generous with his time, energy and feedback with all participants. Find him on Linked In: www.linkedin.com/in/christrevor
We can't wait to meet you.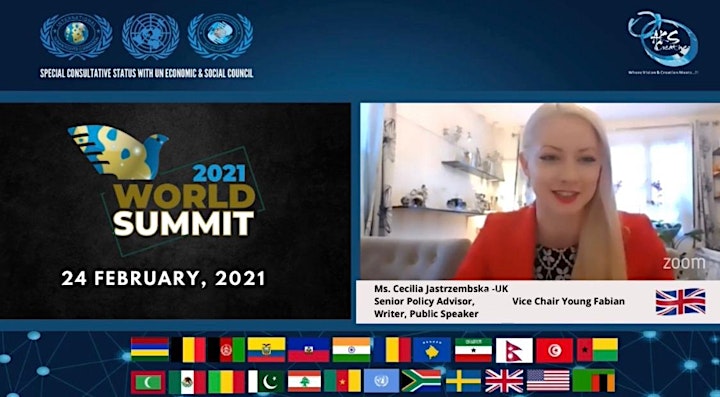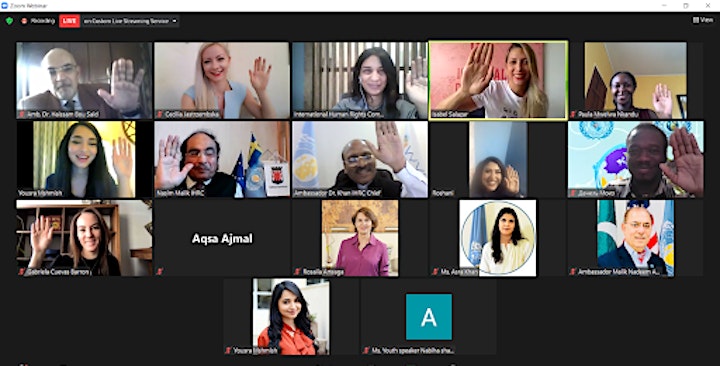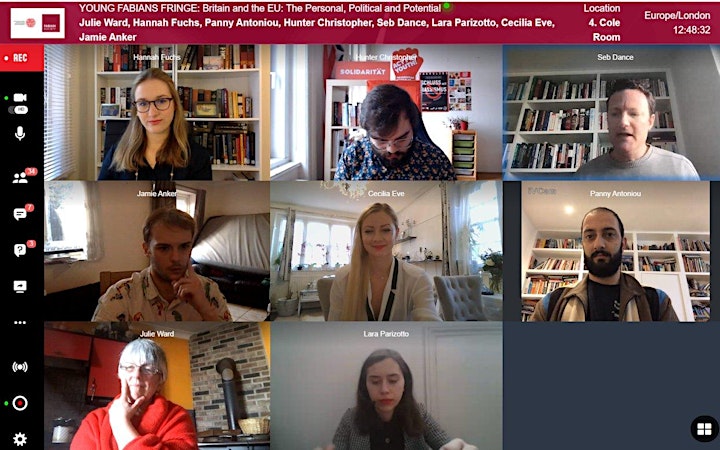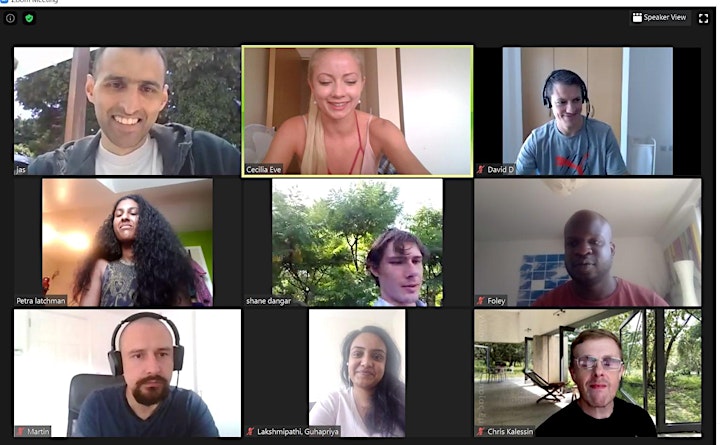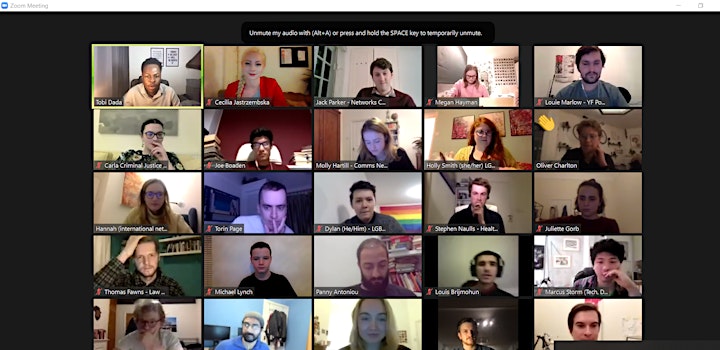 Organiser of Free Public Speaking Masterclass with Award Winning International Speaker
Cecilia is a Senior Policy Advisor with 5+ years of experience in Parliament and the Civil Service leading teams of up to 50 people, as well as roles leading international outreach programmes for NGOs abroad. Currently, she holds elected positions on three Executive Committees in political think tank The Fabian Society, is an Ambassador for 50:50 Parliament, and an elected board member of the Westminster Residents Association. Through these positions as well as central government, she has worked with, interviewed and chaired events with over 40 MPs, MEPs, NGO reps and international human rights lawyers. She founded We Speak over a year ago and coaches participants twice a week. Recently, she won the Benazir Bhutto Pride of Performance Award for her address at the International Human Rights Commission World Summit 2021 and was also shortlisted for the Outstanding Contribution to Tech Regulation Policy Award in Artificial Intelligence by global technology leadership summit Cog X for her paper on mitigating algorithmic bias in AI.
Cecilia regularly does speaking engagements and writes for a number of publications on topics ranging from women's rights, humanitarian issues and international development including the Oxford Political Review, Backbench UK, Global Politics, iGlobal News. She was nominated for the Foundation for European Progressives Academy for her pieces published by Policy Network. Currently, she is Editor-In-Chief for the pamphlet 'The Gendered Impact of The Pandemic; Rebuilding the World For Women', leading a team of 10 writers.