Description
FREE PUBLIC SPEAKING WORKSHOP FOR TEACHERS
Are you a Teacher or Educator?

Do you have to deliver talks, assemblies, CPD, Parents evenings?

Do you hate public speaking?
My name is Action Jackson, I have been a motivational speaker for over 20 years - delivering talks in schools across the UK and conducting workshops with my team. In that time, we have built a toolbox of techniques to help teachers speak with confidence to ANY AUDIENCE, ANYTIME, ANYWHERE.
Just the other day after delivering a CPD training session in Cambridge; a teacher came to me and said the following, "Thank you for your talk, I have to speak at a conference next week and I AM TERRIFIED!" She knew her stuff, but the thought of speaking in front other qualified teachers and senior members in education made her want to die... (Not literally lol!) :)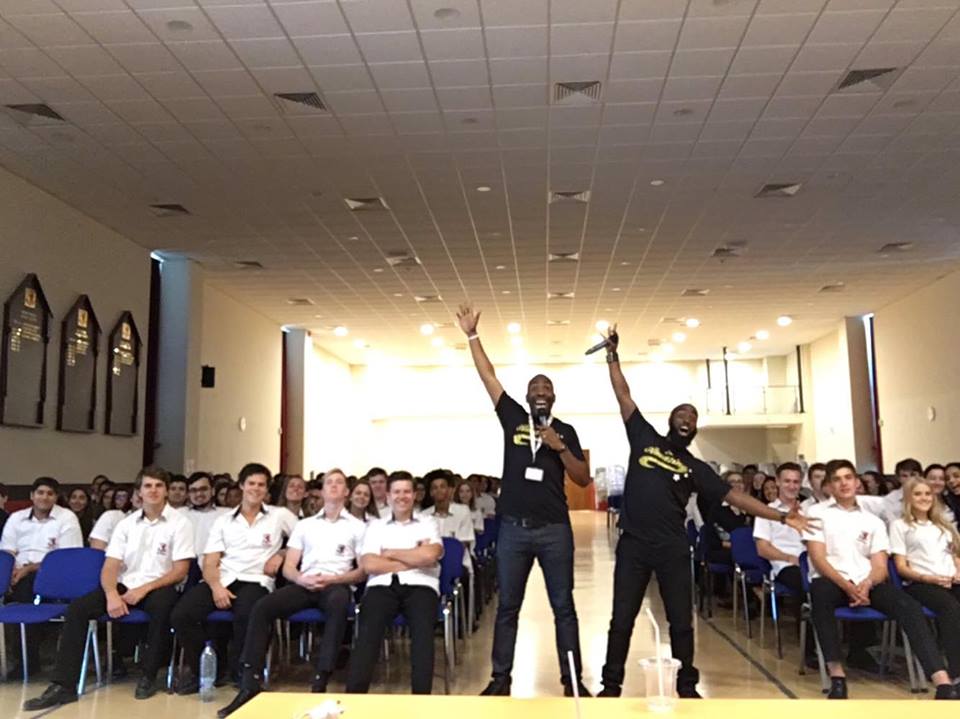 This is unfair! I believe every teacher deserves the right to speak to any audience - at any time, on any topic without being chocked with fear and anxiety.
This barrier makes teachers feel less than, frustrated, inadequate and incompetent. As a teacher or an educator, speaking is something you cannot avoid and running from it will not make it easier. Failure to deal with the fear and frustration of PUBLIC SPEAKING will hinder you from expressing yourself and command the respect you deserve from your peers and senior members in your school and the education space.


MASTER PUBLIC SPEAKING:
If you have ever seen your favourite speaker deliver a speech and wished you could do the same, or experienced a poor speaker do an awful presentation and you thought you could do better but did not know how.
Either way PUBLIC SPEAKING is a skill that can be taught to any teacher. That's why we decided to share the skills we've gathered over the last 20 years at an evening event for teachers.


In this FREE PUBLIC SPEAKING WORKSHOP FOR TEACHERS you will learn the following:
1. How to build a lasting connection with any audience
2. How to set the right CONTEXT and atmosphere for your audience
3. How to put together an AMAZING presentation that will wow your audience
4. The power of storytelling
5. How to prepare the night before
6. How to get ready in minutes for an unplanned speech
7. The real reason why teachers hate speaking in public
8. How to stay ready at all times
9. How to hack the mind of your audience
10. How to command the room like a boss!
About your trainers
Action" Jackson Ogunyemi
Action Jackson is a motivational speaker and a life coach who has worked with a vast range of people, from students, management teams of major corporations to individuals from different walks of life.
Action Jackson has taken himself to a place where he is known as an expert in motivation and personal development, called upon by companies like Morgan Stanley, the NHS, Local Education Authorities, schools and colleges, he has assisted thousands of businesses and people to achieve their goals and live their Dreams, his seminars are described as "mind blowing", "entertaining" and "life changing".
Jay Crawford aka Mr Focus
Mr Focus has been speaking for 20 years, he believes that your focus determines your reality, that's why his passion is to help teachers and educators focus on what will help them be the best version of themselves. His favourite saying is "Where focus goes, energy goes" He has been invited to train and speak to teachers, leaders and educator across in the UK and worldwide.
His talks have been described as scintillating and inspirational. Mr Focus guides you on a process to help you achieve what you think is impossible.