Launch event for BlockDojo.io! A Japanese style BBQ in East London for Entrepreneurs & Developers with great Blockchain ideas!
About this event
We're holding a Japanese-themed Summer BBQ with Dr Craig Wright, Free Beer and Yakitori for Blockchain Entrepreneurs, Crypto Developers and smart techies to come along and exchange ideas for our new incubator program!
The event will be on:
Wednesday 25th August at: FORA - 34-41 Folgate Street, London, E1 6BX, which is 5 minutes walk from Liverpool St. Station.
The premise of the Dojo is to provide a fun, supportive environment for startups to create businesses on the BSV blockchain. We give loads of help, advice and support to help you build your business, including helping you meet your co-founder, introducing you to new tools, and introduce you to investors who will be part of your journey.
Meet many potential investors and mentors and get your idea funded
Network with like-minded blockchain entrepreneurs
Find your Co-founder
Meet the creator of Bitcoin, Dr Craig Wright
There will be a free Japanese BBQ along with Asahi and Sake beverages.
If you sign up with your linkedin, we're also offering Two free tickets to Japan!
Just submit your linkedin when you sign up to the event, and you'll be entered into the prize draw to win!
What is the Block Dojo?
The Block Dojo is an accelerator fund that focuses on Bitcoin SV start-ups by investing £10,000 in the best ideas and teams and giving them £60,000 worth of support during a specially designed 12-week training programme.
If you think you have what it takes, sign up today and we'll see you at the event!
Key Speakers: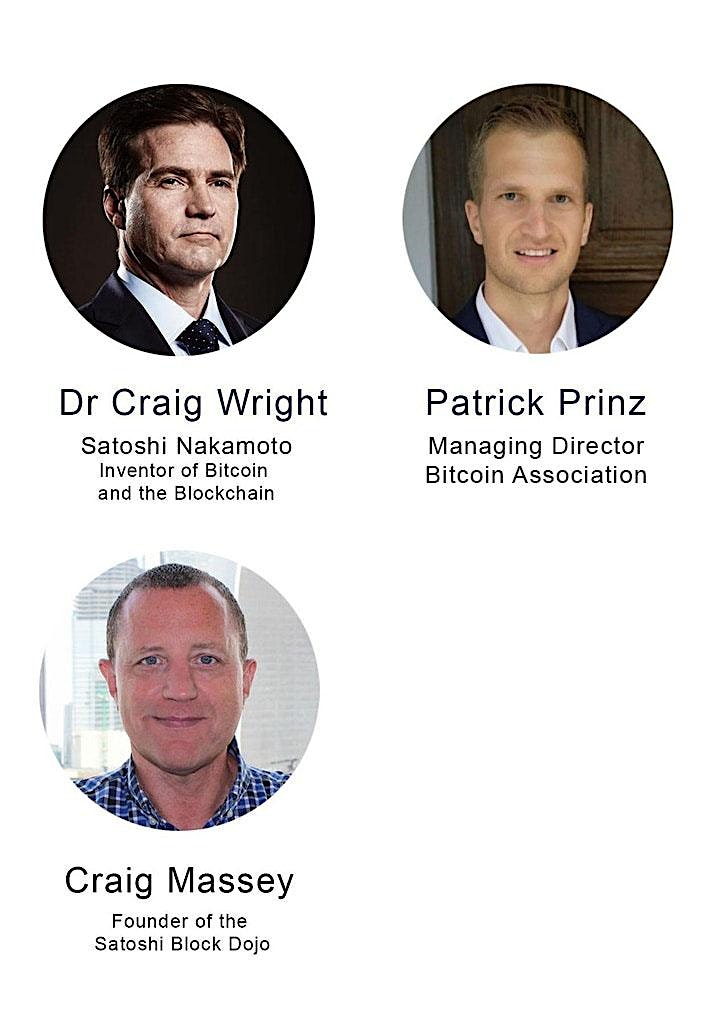 Key Aims of Meet-up
To create a monthly group meeting of BSV blockchain entrepreneurs & enthusiasts
Encourage Developers & Entrepreneurs to exchange ideas
Educate and increase their knowledge, present new tools, applications, and ideas
Identify the very best ideas at an early stage, to evaluate their suitability to join the Dojo
Target Audience:
Entrepreneurs
Blockchain techies with bright ideas
Potential mentors
Tech press and blockchain influencers

Organiser of Free Satoshi Block Dojo Launch Night & Japanese Summer BBQ- Wed Aug 25th
Founder of Satoshi Block Dojo in London
http://blockdojo.io
The Satoshi Block Dojo is an accelerator for BSV entrepreneurs and bright techies who choose to use the power of the BSV Blockchain. We aim to incubate and fast-track 241 start-ups by 2026, in our 12-week programme, to accelerate our startups and get their product to market as soon as possible.
Our aim is to educate, train and elevate start-up entrepreneurs to the highest standards, by providing best-in-class mentors, and teaching with the latest tech tools.

We offer the following to all our candidates
Education & Training on BSV Tools
£10,000 investment "Golden Hello"
Relevant & Experienced Mentors
Support for all the Admin Hassle
Sprint Methodology to build their MVP
Compelled to contract 1 x R&D Client or 10 x R&D consumers if B2C
Introduction to Business Angels
for more info visit http://blockdojo.io