FREE SEMINAR: How to Make Money Trading in 2019 (Hong Kong)
Description

2018 was a tricky year for the majority of Long Short Equities traders and Macro Hedge Fund Managers, but not for those that knew what they were doing and for those who predicted the market sell offs and were positioned accordingly.
2019 will be an equally tricky year and Retail Traders especially need to be prepared in order to make money out of difficult market conditions rather than losing money like the vast majority of their counterparts.
ITPM Senior Trading Mentor Raj Malhotra is going to show you the risks that the top Professional Traders in the world are positioning themselves for, how Professional portfolio's are currently set up and how you can replicate this approach to ensure that you not only DON'T lose money in 2019, BUT can realistically target a 50% return when everyone else loses money.
Seminar Content & Timetable;-
09:45am registration, 10.30am start.
2019 Risks

Idea Generation

Portfolio Correlation

Positioning for Volatility

Portfolio Set-ups


How to Make Money Trading in 2019
Seminar Speaker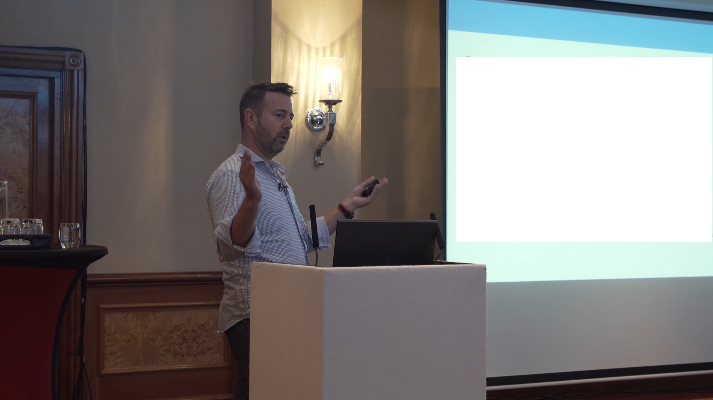 Anthony Iser - Senior Trading Mentor - Institute of Trading and Portfolio Management
WATCH THIS ANTHONY ISER INTERVIEW AND LEARN MORE ABOUT YOUR SPEAKER;-
ANTHONY ISER INTERVIEW CLICK HERE
Former Wealth Manager and Analyst Anthony Iser has been twice ranked by AsiaMoney in the top 3 Investment Managers for Trade ideas in Asia & Australia during his time at UBS. His internal fund at UBS was consistently ranked in the top 25 out of 1,000 funds globally from 2006-2016. Anthony is going to teach you how to trade in the Financial Markets properly with an approach used by himself and the vast majority of Professional Hedge Fund Managers and Traders at Investment Banks globally.
Anthony Iser - CLICK HERE for Resume
Background
The Institute of Trading and Portfolio Management was established to educate, inform and coach Retail Traders & Investors how to take a more Professional approach to Trading and Investing in the Financial Markets. We deliver the highest level of Trading and Portfolio Management education available to the Retail Trader / Investor globally, utilising teaching methods that everyone can understand and deploy themselves. We manage a global Portfolio ourselves and manage a community of Retail Traders and Investors, that connect with eachother and support eachother. We provide our community with a favourable infrastructure that allows each individual to reach their full potential. Additionally, we invest in our best performing students / traders and we also place some of our best traders into Professional Trading employment with Hedge Funds and Investment Banks.
Typically we have three types of delegates that attend our seminars and then join the Institute;-
1. Delegates currently trading with their own money who have struggled to make consistent Returns on their Capital.
2. Delegates who want to start trading with their own savings and seek a higher level Professional Trading & Investing education Vs what is available elsewhere.
3. Delegates who are looking to enter the Professional world of Trading and Investing via Hedge Funds and Investment Banks.
You do not need any prior experience in Trading and Portfolio Management to attend one of our seminars. All you require is a basic level of common sense and arithmetic ability.
At the Institute you will be taught everything you need to know from basic to more advanced techniques. Our approach is challenging both to a beginner and more experienced traders. The professional trader approach is like nothing you have ever seen before. This is because it is simply not taught to the Retail Trader market and is usually only reserved for professional traders.
For background information on Institute Trading Education please Click Here
For more information on ALL upcoming Institute seminars please Click Here
To visit the Institute website and experience all that we do please Click Here
We look forward to seeing you there !!!