Description
Making Sense of Menopause at Work
Pitch: 12 million woman in the UK currently going through menopause
Problem: Ignorance around the whole subject
Costs:
Recognising symptoms of the menopause in your employees;
Effects on the employment relationship:

Frequent Absenteeism
Long Term Sick Leave
Resignation

Effects of Absenteeism

Extra Staff Needed
Legal Costs
Negative Productivity
Costs of temp staff, advertising, recruiting, retraining, monitoring
Commencement of Sickness Absence Procedures

Equality Act 2010

Is the Menopause classed as a Disability?
Definition of Disability
Reasonable Adjustments
Disability Discrimination
Solution: Awareness and support training for key personnel with effective and measurable results
After the seminar, our Solicitors will be on hand to answer any questions you may have on the topics covered. If you do not have time to stay after the seminar has taken place but would like to speak to one of our Solicitors, then please do call Emma Bennett on 01483 411 523.
Date: Wednesday, 4th October 2017
Time: 09:30am registration with tea/coffee and Danish Pastries, 10:00am - 12:00pm seminar
Location: The Law Society, Strand & Fleet Suite, 113 Chancery Lane, London WC2A 1PL
---
Meet the Speakers
Nicola O'Dwyer
Nicola has built a track record of providing high quality advice and expertise to a broad range of employment law issues. She regularly works closely with clients to advise and guide them through complex areas of law (e.g. disciplinary issues, grievances, flexible working and maternity), offering support at times when it's most needed.
Nicola has built experience in the leisure sector, particularly; golf clubs, health clubs, pubs/restaurants and catering. She is able to advise clients in these areas on the typical issues they face, particularly on areas like; casual staff, employment status, TUPE and any consequential restructures/redundancies, TRONC systems etc.
Nicola is a member of the Employment Lawyers Association.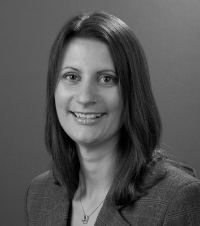 Kathryn Colas
Kathryn Colas is a hugely respected voice for women going through the menopause.
The founder and chief executive of the women's advice and support service Simply Hormones, she has become a sought-after media commentator and public speaker, recognised for her work with NGOs, public and private sector organisations in improving understanding of menopausal symptoms. Her aim is to empower women with better information and influence policy and practices to improve their daily lives.
Kathryn became the first and only lay person to be appointed to the medical advisory committee of the British Menopause Society - a post she has held since 2013. She is also a member of the executive committee for Wishes - Action and Support for Invisible Illness.
In 2015, the Government's official Business Champion for older workers Ros Altmann observed in her report 'A New Vision for Older Workers' that "currently, there is no training for line managers to deal with this issue [of the menopause]". Kathryn responded by developing the first and so far only work-based programme for managers and HR personnel, launched in late 2016 and delivered by qualified professionals.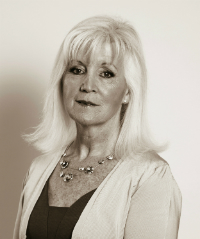 There are limited places available for this free event so early booking is advisable. If you have any queries, please contact Emma Bennett by telephone: 01483 411523 or by email: e.bennett@employ.law