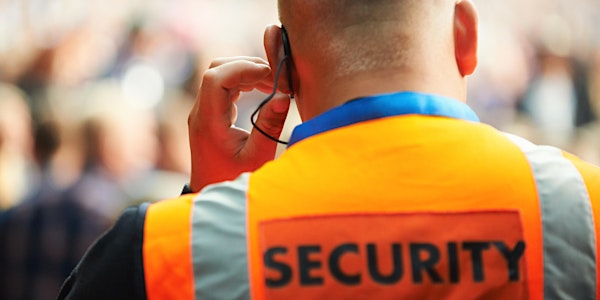 Free SIA Door Supervision Course in Sheffield including SIA badge
FREE SIA DOOR SUPERVISION (LEVEL 2) WITHIN THE PRIVATE SECURITY INDUSTRY including purchase of SIA badge
About this event
This regulated qualification is ideal for anyone wishing to work as a door supervisor as it provides them with the necessary skills and knowledge to apply for an SIA Licence in this field. Subjects covered include behavioral standards, legislation relevant to the role, search procedures, powers of arrest, recording incidents and crime scene preservation, reducing risk, conflict management, communicating effectively and physical intervention.
Information/induction day – Thursday 18th November at 11am (mandatory)
Venue - William Sutton Community Hall Dunella Road, Sheffield, S6 4EG
Please register your interest by booking yourself a place at the mandatory information session. The purpose of the session is to provide you more details about the course criteria, length and requirement. We will filter customers during the information session to put forward the right candidates for the training, exam and SIA badge purchase.
Following registration on Eventbrite you will receive notification email from Clarion Futures inviting you to the information session. We will advise you on what ID is required to bring along to the information session and time of information session.
During your registration to the opportunity we will request you to send your personal contact details. It is important for you to know how Clarion Futures hold and process your information . Please read our GDPR policy below as you will be asked to provide your consent to hold and share your data
Organiser of Free SIA Door Supervision Course in Sheffield including SIA badge