Free Social Media Business Class Webinar by Face-Marketing.com

Monday, June 27, 2011 from 6:00 PM to 7:20 PM (BST)
Event Details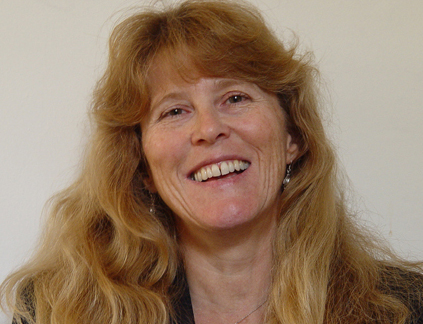 Come and join the free Social Media Business Class 2011 Webinar Series (#SMBC11) from Kathryn Bullock at Face-Marketing.com and learn how to create a "Social Business".  
This series wil be hosted by Fintricity.
Following the success of the Social Media Seminar at the Travel Technology Show in February 2011, Face Marketing will be running a series of Social Media Webinars in response to demand from delegates. This will feature a number of practitioners and experts who will share their learning with you.
The first Webinar is free to attend but you must register. 
Please also visit this GotoWebinar page to get your unique login instructions:
https://www3.gotomeeting.com/register/593966654
This webinar series will start with the following webinar focused on lessons learned in travel:
 Monday 27 June at 6pm GMT
There will be two 30 minute presentations followed by 10 minutes of Q&A.
The first session will be focused on:
How to plan for the social media impact on your travel organisation with best practice examples from Linkedin and other social channels 
The second session will be:
How to migrate to a social business
Who should attend?
The webinar is designed for
Board Directors, Marketing Directors and Managers, VPs of Marketing, Owners, Directors, Customer Service Directors and Managers, CIOs, Heads of Digital, CRM, VP of Online, Ecommerce and Commercial Directors and those involved in Strategy and long term planning for their organization.
Why should you attend this webinar?
If you are struggling to get support for your social media plans or are finding it a challenge to attract fans and followers you will receive many useful tips. If you are finding your channels have become "monster help desks" then this webinar will also help you.
What you will need
You will need a broadband connection (and a speaker and microphone if you wish to participate in the live Q&A session).
Social Media Business Class support group on Linkedin
We have set up a Social Media Business Class group on Linkedin to support delegates during this webinar programme to enable further networking. You can join the group here:
http://www.linkedin.com/groups/Social-Media-Business-Class-3929831?trk=myg_ugrp_ovr
Here's some delegate feedback about the last Face-Marketing.com Social Media Seminar:
"Thanks for your presentation on Wednesday; you broke the social media process down into manageable pieces and I found it very useful"

Beth Alcorn,  Emirates Tours UK
" I really enjoyed your presentation last Wednesday at Travel Technology Europe, and the insights that you delivered"
Christian Tholler  IT2Travel
"I just wanted to send a quick e-mail to firstly say thank you for
hosting a great workshop/seminar earlier today, I thoroughly enjoyed it...."
Zara Evans,  Skiworld
A future Webinar Series will commence in September 2011 as follows:
Further details will be announced at the first webinar.
Monday 5th  September 6-7.20pm
Monday 12th September 6-7.20pm
Monday 19th September 6-7.20pm
Monday 26th September 6-7.20pm
Industry and Sector Focus
We will be including case studies in Retail, Financial and Business Services, Travel, Leisure and Hospitality, B2B and B2C, Telco and FMCG
Whether your organization is large or small we will be tailoring the presentations to ensure that whatever the size of your business there will be plenty of takeaways for you.
Organizer
Face Marketing
Face Marketing is an innovative and experienced social media marketing agency. We assist companies in the travel, leisure, hospitality and financial service sectors to become "Social Businesses".