Get a FREE Spine & Posture Check and chat with your local Chiropractor - Get all your spinal health questions answered!
About this event
Brought to you by Aligned Chiropractic, a Chiropractic practice with more than 30 years experience, we encourage you to attend a FREE Spine & Posture Check.
Visiting your Chiropractor is not only seen as essential travel, but your appointment is also viewed as a medical reason to leave your home and, of course, is well within the rules of lockdown.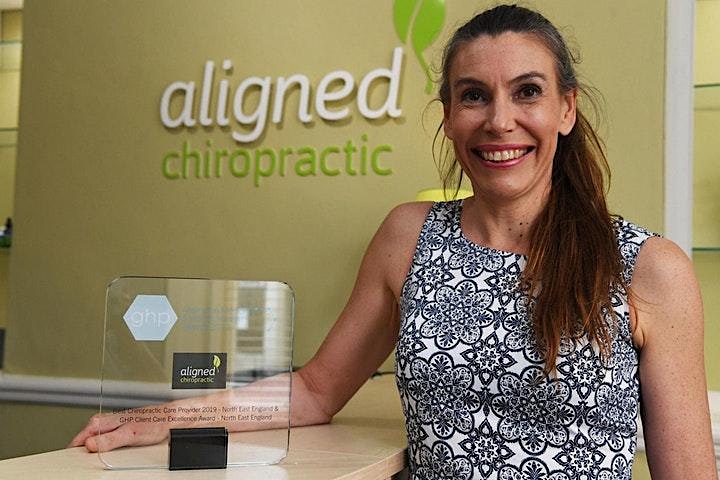 Led by Belinda Ambrose (DC), your spine will be examined to locate nerve interference and misalignment. Our specialist doctors (DC), will take the time to assess any postural issues you may have and will discuss if there are any underlying issues that may respond to further treatment.
You Will Learn:
How bad posture can impact you and your body
Where your pain is directly coming from
Ways to safely and effectively manage any spinal symptoms you're experiencing
What happens in a screening?
Our Doctors of Chiropractic, locate potential stress points in the spinal structure that may be the cause of or lead to future pain and discomfort throughout your body.
Who is this event for?
This event is for EVERYONE, but specifically for anyone who experiences these 7 underlying issues:
Back Pain that doesn't go away
Frequent migraines and headaches
Sleeping problems
Stiffness & lack of flexibility
Lack of energy
Tension and Inability to relax
Poor Posture
What are the benefits of getting my spine checked?
You can get back to doing what you love the most - pain free! Our specialist Doctors will provide you with knowledge on how to reduce the pain you're experiencing. So, take that first step to improve your spinal health!
PLEASE NOTE: These events are very popular and WILL sell out. So register now to avoid disappointment.
📅 Date: Friday 25th June 2021
⏰ Time: Between 9:30- 13:30 (We will be in contact to book you into a 15 minute slot)
📍 Location: Aligned Chiropractic, Sele Gate House, 1 Hencotes, Hexham, NE46 2EQ.
💰 Cost: FREE
See what our clients have to say about us:







Organiser of FREE Spine & Posture Check