Location
Studio 9
Oaks Park
Croydon Lane
Woodmansterne
SM7 3BA
United Kingdom
Free Spirits is an exhibition of artworks produced in memorial.
About this event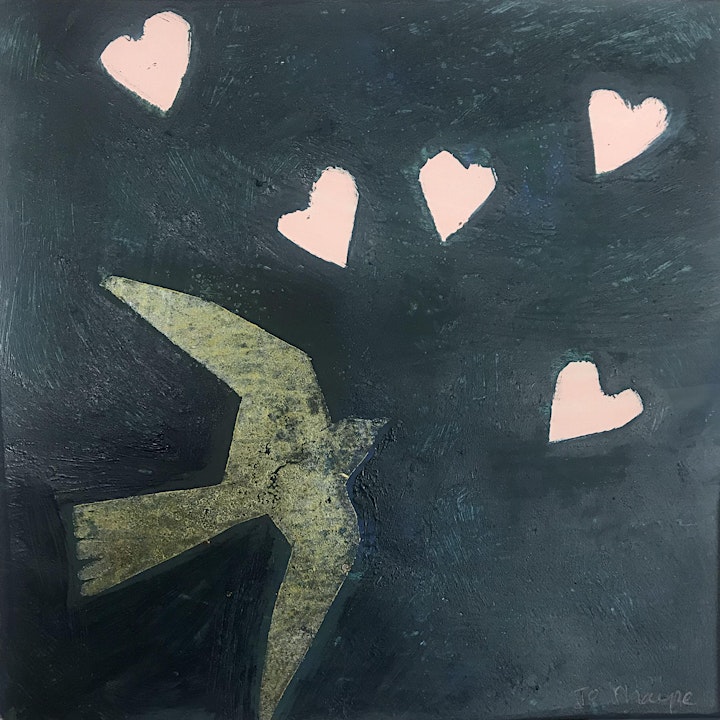 Free Spirits is a collection of winter artworks produced by Surrey artist Jo Sharpe. It takes place at Jo's studio, 9 Oaks Park Studios, near Carshalton.
"Many of the artworks have been produced whilst thinking about my father who died in 2020. I have re-created my birds, my spirits, flying free over winter landscapes as a symbol for all people who have lost loved ones so painfully over the last couple of years. They are painted as an act of love for those we love and have lost. I see them also as a symbol of hope and renewal with the birds' deep-rooted ties to their landscape. I hope to attract those that may have been bereaved in lockdown and show how creativity helps heal.
As the collection is 'from the heart,' some artworks on the theme of 'Follow your heart' and 'leaf hearts' will be on show with a few of my classics! There will be original art, prints, scarves, cushions and gift vouchers available to buy. - Great for Valentines and Mothers Day."
The exhibition will be up for one month. Other viewing times can be arranged by contacting Jo Sharpe.