Free Summer Computing Conference and Workshops for Teachers at Edge Hill University 2018/19 #3

Saturday, 22 June 2019 from 09:45 to 15:00 (BST)
Event Details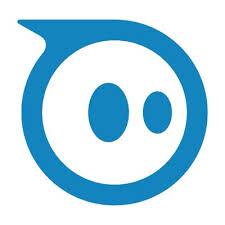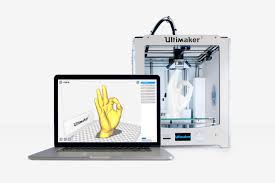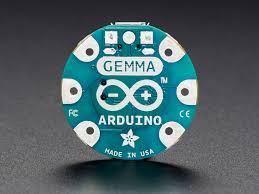 Join us at Edge Hill University for something a bit different!
Rather than our regular Saturday workshops on the 22nd  we thought we would run something a bit different - there will be more, shorter sessions plus a teachmeet/barcamp event. It'd be lovely to see you! 
CREATE Education showcasing classroom 3D printing in their workshop (primary and secondary)

Making video games in Python using Mu and PygameZero (secondary)

Office 365/MS Teams for assessment (secondary)

Programming the BBC Microbit using MicroPython (primary and secondary)

Writing Algorithms (primary and secondary)

Curriculum development using anything but Python! (secondary)

Using the Crumble (primary and secondary)

Sphero challenges (primary)

NCCE Course tasters (primary and secondary)

New, free resources - ISAAC A -Level Computing (secondary)

Barcamp unconference - turn up and talk!

New Barefoot resources (primary)

CAS Computing communities (primary and secondary)

Creative Hut presenting STEM robotics (primary and secondary)



It's going to be brilliant! 
The day runs from 9:45am-3pm - but you can attend just for the morning or afternoon (from 1pm) if the whole day isn't possible. 
Each workshop is led by an expert practising teacher and you'll learn practical skills, computational thinking and explore the implications for your own classrooms. 
As well as improving your subject knowledge the day is a great opportunity to network with other teachers.
If you would like to run an additional session at this event please get in touch.
Here's a selection of feedback from our previous events:
I learned an awful lot from Ahmad and found his delivery to be exceptional.
Enjoyed very much. I learnt new ways to look at teaching including hack jams, flipped learning, scoreboards and parental engagement. I also took home lots of links to useful resources.
Learnt how to tackle networking at an accessible level and got plenty of skills of how to adapt teaching strategies and flipped learning for pupils to access the skills they need
Great fun! Wide range of ideas and ready to us lesson resources.
Great! Plenty of time to tinker plus time to share ideas in a wider range of areas.
Brilliant opportunity to explore creating and coding using Lego WeDo. Easy to code using Scratch and lots of freedom to explore. Thanks
This was a fantastic workshop, allowing for lots of hands-on experience. Addressing the coding around a child designed circuit and thr cross curricular opportunities for maths with angles etc was really helpful. Jo was engaging and made the workshop fun.
The use of a character within the Sphero challenges which brought in maker opportunities is an element I really liked and we got to meet Chickenator !
This was a great introduction to Python Programming. I loved the idea of showing 'bugged' code and encouraging syntax errors.  I made plenty of these. The workshop was really useful for my professional development. I especially liked the idea of bugging another persons work, using a specific criteria.
The best morning course I have been on in years. Full of practical ideas.
I have attended  a few micro:bit training sessions over the years but this one stood out.  Ben structured the session to show the progression of how to introduce Micro:Bits, naming it's parts and showing simple images right through to lessons that involved conditionals and variables. The pace was excellent and there were so many instant lesson ideas and ways to link computing to other areas of the curriculum.  By the end of the session I had so many ideas and am really looking forward to using them for my Year 5 and 6 classes. The children will love them. Thank you. 
Lots of useful websites, loved the rubber ducks and other ideas to make lessons more interesting. 
As always another fabulous workshop, held by an enthusiastic & inspiring computing lead.
A fabulous, inspring course. Perfect for beginners
Nicola delivered a wealth of valuable information and tips that I found very useful.
Whilst you are here.... National Centre for Computing Education - Edge Hill Regional 
Delivery 
Partner
We are helping to kickstart the NCCE by running primary and secondary computing CPD days which are free to eligible schools AND most attract a bursary to help your school pay for cover costs for example.
Please do make the most of this brilliant opportunity - it won't be around for ever and the North West has such potential to be a beacon for Computing nationally!
There are LOTS of courses in April, May, June, July, September and October. 
Links:-
Do you have questions about Free Summer Computing Conference and Workshops for Teachers at Edge Hill University 2018/19 #3?
Contact Carl Simmons
When & Where

Edge Hill University
St Helens Rd
L39 4QP Ormskirk
United Kingdom


Saturday, 22 June 2019 from 09:45 to 15:00 (BST)
Add to my calendar