Description
This is a FREE TASTER to the upcoming IMPROV DROP IN - classes for people who suffer from anxiety, depression or just generally feel shy and uncomfortable in social surroundings.
The TASTER session will give you an idea about what improv is all about and how it can serve you and your self image as well as promote a better and more positive response to daily events and situations.
With a gentle and mindful approach these session are designed to work with people who struggle with social interactions and feel uncomfortable, anxious or depressed when they express themselves. The focus of the Drop-In's lies in working with our emotions and to get rid of the inner judge in our head to be able to interact more freely and master life in a much more playful manner.
The Drop In classes will take place every Friday between 7 to 9.30 pm, everyone is welcome
TASTER CLASS ON 19TH OCTOBER IS FREE
drop in's will be 10£ per session
https://www.facebook.com/events/2117022608536943/
Organiser of FREE TASTER Improv(e) your Self Confidence - Improv for the shy & anxious
The session is taught by Karolina Kriks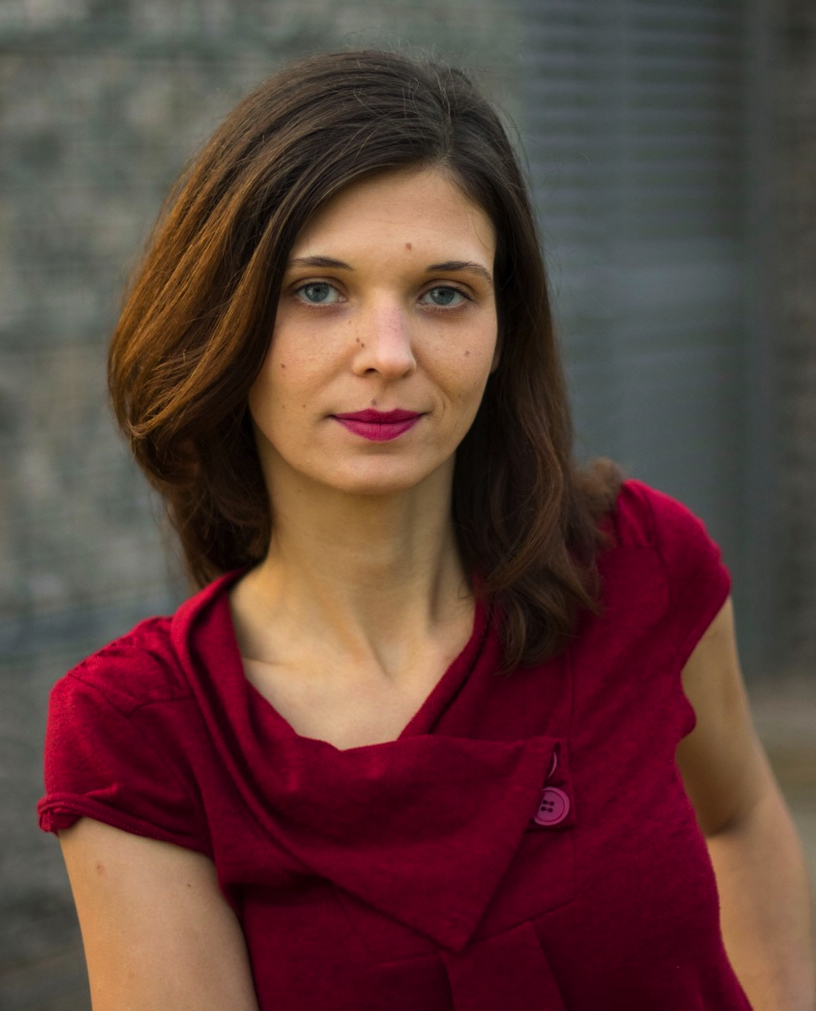 Karolina studied communication and theatre history and became a journalist. She worked as a main editor for a regional newspaper back in Austria. Her passion for theatre and her longing to express herself more creatively led her to join a theatre company in Vienna where she gained more experience on stage and was eventually playing leading roles. 
In 2011 she moved to London and had a little break from the acting world. 

Her desire to express herself more artistically soon led her to join several acting classes where she discovered her love for improvisation.

In late 2013 she became member of the comedy group "Improvable" and is regularly on stage, performing fast paced short form games and scenes based on the audience suggestions. The group is constantly evolving and has introduced long form improv into their shows, currently running "Improvable & the Chapter of Secrets" - a Harry Potter inspired improvised play. Karolina has starred in several Fringe Productions as a leading actor, has credits in physical theatre and can also be seen as a Stand Up comedian at Open Mic nights around London. Besides her regular acting work with the 37-year old actress also likes to experiment with different genres around improvisation, from short form and dramatic comedy improv to long form narratives with clowning elements to improvisation for a better mental health.  
Karolina works mainly as an actor and improvisation coach. In her improvisation workshops and courses she focuses on the individual needs of her students and takes a gentle and fun approach to promote spontaneity and creativity within the group. "Improvisation has made me a stronger and more confident human being. It helps to develop better social skills and stay present. It is a perfect instrument to help us break thought patterns that don't serve us and embrace our unique selves without judgement."Karolina works mainly as an actor and improvisation coach. In her improvisation workshops and courses she focuses on the individual needs of her students and takes a gentle and fun approach to promote spontaneity and creativity within the group. "Improvisation has made me a stronger and more confident human being. It helps to develop better social skills and stay present. It is a perfect instrument to help us break thought patterns that don't serve us and embrace our unique selves without judgement."