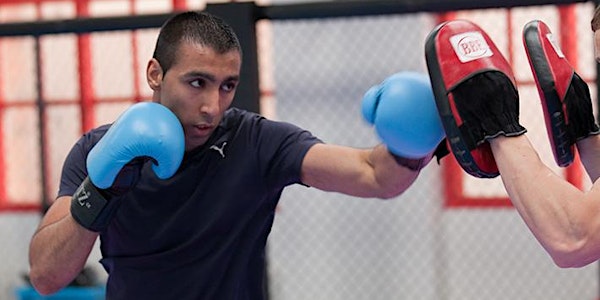 FREE Taster Session (January 2016) - Leicester Mixed Martial Arts Academy
Location
Leicester Shootfighters MMA Academy
Unit 22 St Mary's Works
Burnmoor Street
Leicester
LE2 7JL
United Kingdom
Description
Ever Wanted to Try Martial Arts?
Come along to our FREE taster session in January to have a go and see if it's for you.

Visit the academy, check out our facilities, meet the staff, experience training with us and get any questions answered in person.

All this with a group of other beginners who will be feeling the same as you!

Date: Saturday 9th January 2016
Time: 12pm to 1:30pm
This session is aimed at those new to martial arts with no previous experience.
Session Overview
Mixed Martial Arts (MMA), as popularised by The Ultimate Fighting Championship (UFC), has revolutionised modern martial arts and is the fastest growing combat sport in the world.
This session is designed for complete beginners in MMA. It is a step-by-step introduction to the different combat sport elements of MMA and fundamental fitness training, the perfect way to sample training or as a stepping stone to beginning your martial arts journey.
You will learn effective techniques from each of the ranges which make up a complete MMA fighters skill set as well discover the secrets of how fighters train for competition and improve fitness. All led by an experienced MMA coach.
There has never been a better time to join in, get in shape and have fun trying out combat sports.
Limited Spaces