Free Training: Mainstreaming Anti-Sectarianism in Equalities Toolkit
Description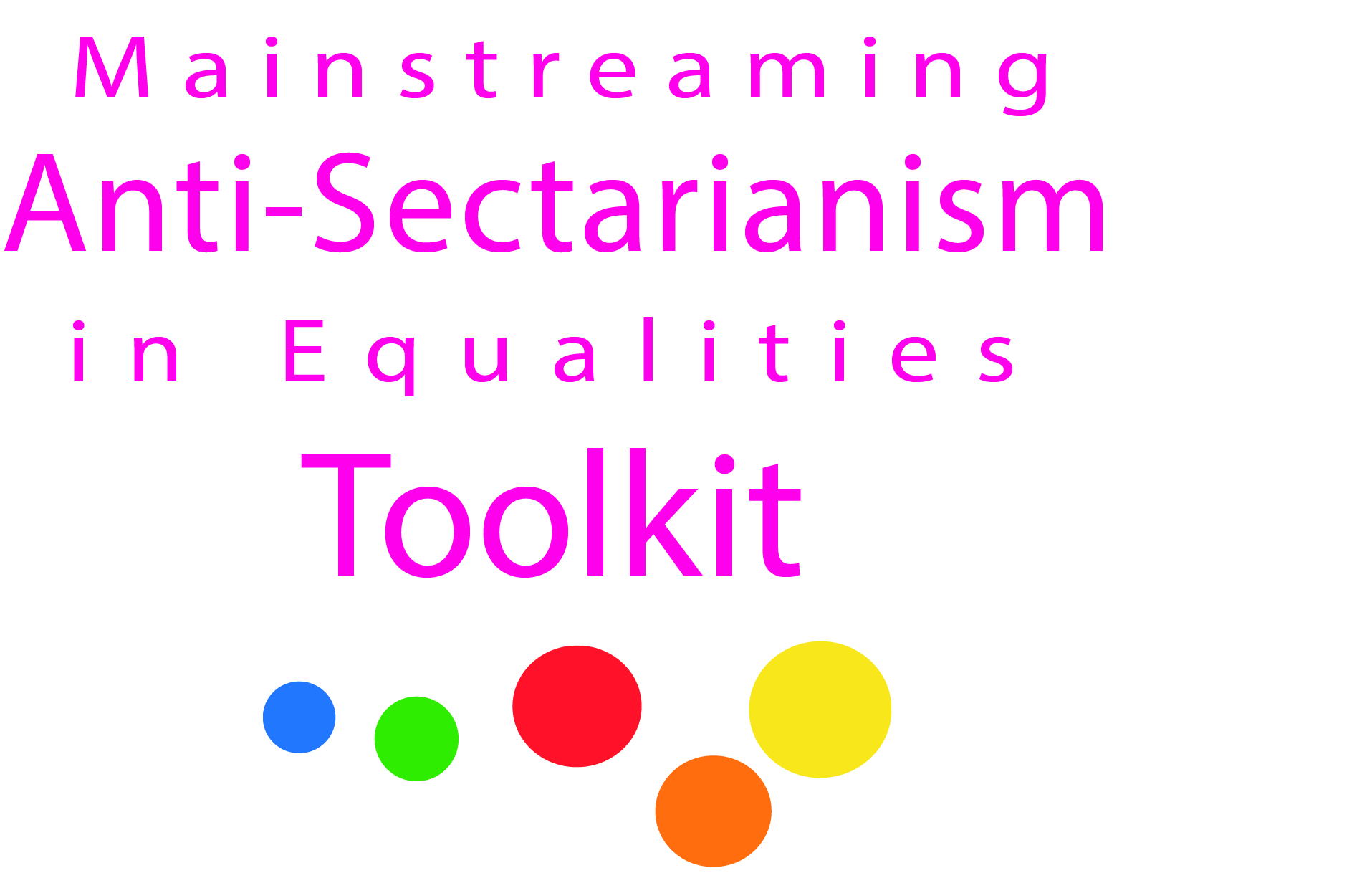 ***
PLEASE NOTE THE CHANGE OF VENUE FOR THIS EVENT. IT WILL NOW BE HELD AT:
SCOTTISH YOUTH THEATRE
THE OLD SHERIFF COURT
105 BRUNSWICK STREET
G1 1TF
***
For public / third sector organisations, students and individuals interested in unravelling the meaning of sectarianism as an 'equalities' issue and its impact on the wellbeing, safety and opportunities of those affected, and on society as a whole.

A hard copy of the toolkit will be provided for all those attending the training.

An electronic copy of the toolkit is available to download for free: http://wsrec.co.uk/wp-content/uploads/2017/12/Mainstreaming-Anti-Sectarianism-in-Equalities-Toolkit-Final.pdf.
Training dates:
Thurs 13 Sept - 0930-1300: CCA (Glasgow)
Thurs 4 Oct - 1300-1630: Cornerstone Centre at St John's (Edinburgh)
Thurs 15 Nov - 1300-1630: The Lighthouse (Glasgow)
Further locations: May be possible by request (kperezp@wsrec.co.uk)

Contact:
Dr. Karla Perez Portilla
0141 337 6626
kperezp@wsrec.co.uk

Why does anti-sectarianism matter?
The negative impact of sectarianism can be seen as a continuum which goes from harmful everyday 'jokes' to harassment and discrimination in the workplace, graffiti in schools, verbal and physical attacks. It can affect our daily routines, the opportunities we have and the choices we make in relation to, for example, friends, relationships, education, employment and recreation.

The toolkit
The toolkit that forms the basis of this training is the culmination of over five years' work to challenge sectarianism under the Scottish Government's Tackling Sectarianism programme administered by the Voluntary Action Fund. It was created by staff from WSREC and Glasgow Women's Library, combining expertise in Gender Studies, Sustainable Development, Anti-Discrimination Law and Community Development.

Training contents
Problem: Exploring key concepts – sectarianism, intersectionality and dual discrimination (i.e. nationality and religion).

Manifestations: Exploring 'everyday sectarianism' in private and public spheres

Redress: Exploring interactive tools for the initiation of a process of:

education – discussion – good practice – mainstream

The trainers

Dr. Karla Perez Portilla has an MSc in Equality and Discrimination from the University of Strathclyde and a PhD in Anti-Discrimination Law from University College London. She has taught undergraduate and postgraduate students in Mexico, Scotland and England. Since 2011 Karla has worked for a number of WSREC projects aimed at promoting equality and challenging discrimination and hate crime. She is a member of the Equality and Diversity Committee of the Law Society of Scotland and author of Redressing Everyday Discrimination, The Weakness and Potential of Anti-Discrimination Law, Routledge (2016).

Ben Williams has over thirteen years' experience spanning community development, education and law. Having started as a youth worker, he went on to practise as a barrister in immigration, asylum and public law as a member of Garden Court North Chambers. In the intervening years, Ben developed a range of community-based anti-discrimination projects, while studying Community Development (BA) and Law (LLB, BPTC). He has facilitated training in diverse contexts, including IDP camps in Libya and community projects in Mali, and has taught undergraduate students in Glasgow. He now runs WSREC's hate crime / discrimination advocacy service and develops equalities related training.