Description
Always been interested in TV Production and how it's made? Organised by nature? Love to tell a good story? Love television? Want to have a successful career?
Well, this event is not one to be missed!
We at Connect2TV Coaching also in collaboration with We Do Talent are hosting THE TELEVISION NETWORKING EVENT inviting all graduates, newbies and more experienced TV production professionals to attend, get on the spot CV advice and also opportunity to build and grow your network.
Maybe your already a Runner, Researcher, AP, PD, PM, Production Secretary or Coordinator and looking to make new contacts? Or you are a PM, exec or talent exec seeking to find the next talent for your production?
Georgina Bobb will be delivering a short presentation and you will also have an opportunity to ask career-related questions.


What will be covered in the presentation?
Georgina's career journey to date, including the highs and the lows and what achievements she has made within her 13 years span across television and media.

The role of a production coordinator, - an overview of what it entails and the responsibilities on a day to day basis for a factual production.

How to apply for roles, tips on what to put in a CV and cover letter when applying for roles

The event agenda is as follows

6 30 to 7 30 arrivals and networking
7 30 to 8.00 Presentation by Georgina Bobb and Q&A and talk by Nicky Searle of We Do Talent
8 00 to 9 30 networking
9 30 to 10 close

The bar will be open all evening for you to buy drinks. Remember to bring your CV's/business cards!

About Georgina Bobb founder of Connect2TV Coaching and Freelance Production Coordinator in television on her experience as a Production Coordinator and also detailing Connect2TVCoaching's services.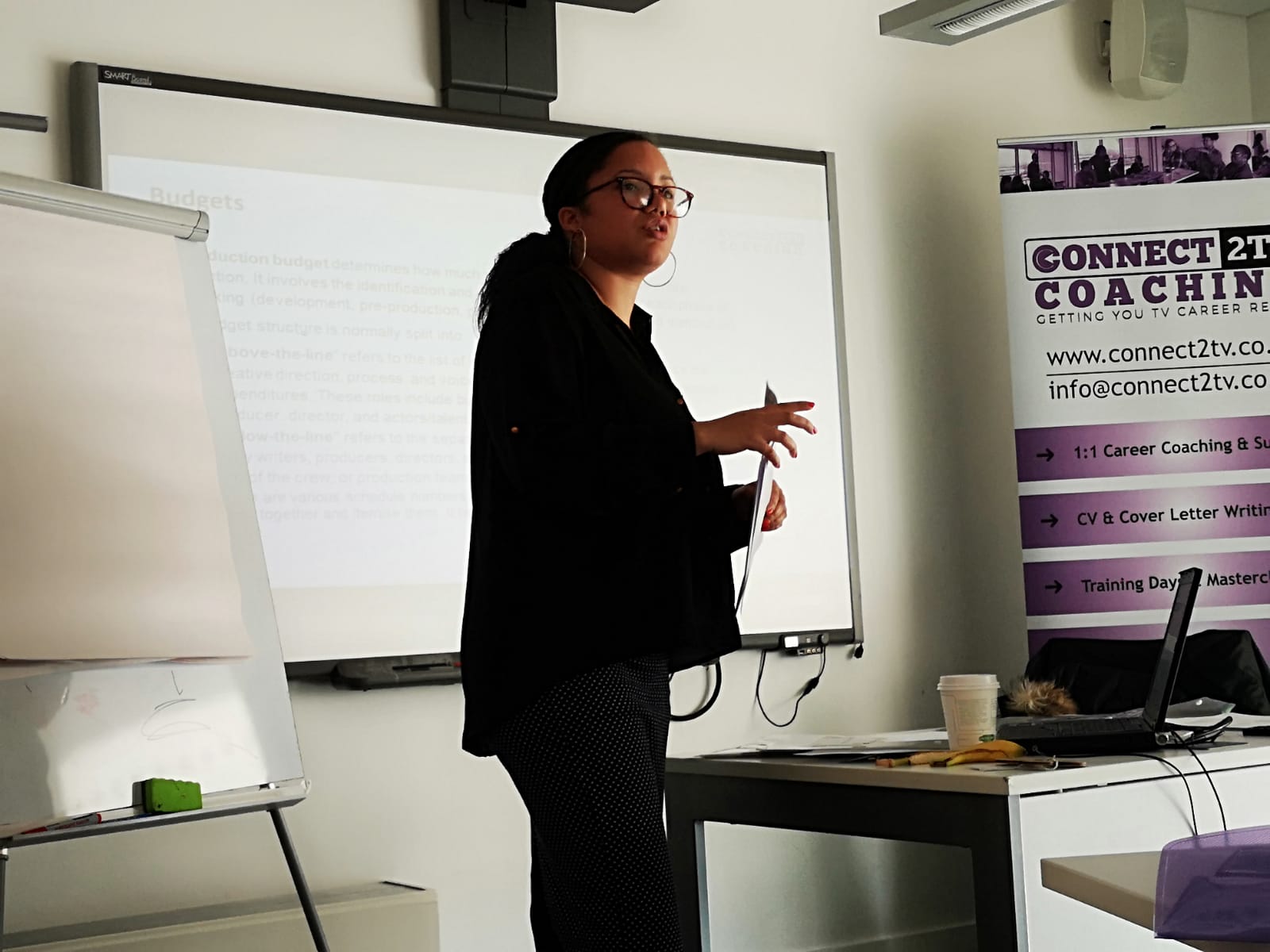 Georgina has a BA Hons in Content Creation and Broadcast, a qualified Media Trainer with a Level 3 in Education and Training (PTTLS). She is also a Freelance Television Production Coordinator and has worked on UK based and international projects. She has worked for various broadcasters and independent production companies such as the BBC and ITV and on an array of shows such as The X Factor and Britain's Got Talent (ITV1) and The Undateables (Channel 4). Nominated for a Screen Nation Award under the 'Rising Talent' category and Winner of We Are The City Rising Star 2019 awards under the Creative category- She is the CEO of Connect2TV Coaching an employability business providing clients with 1 to 1 career consultations, as well as CV and cover letter writing services.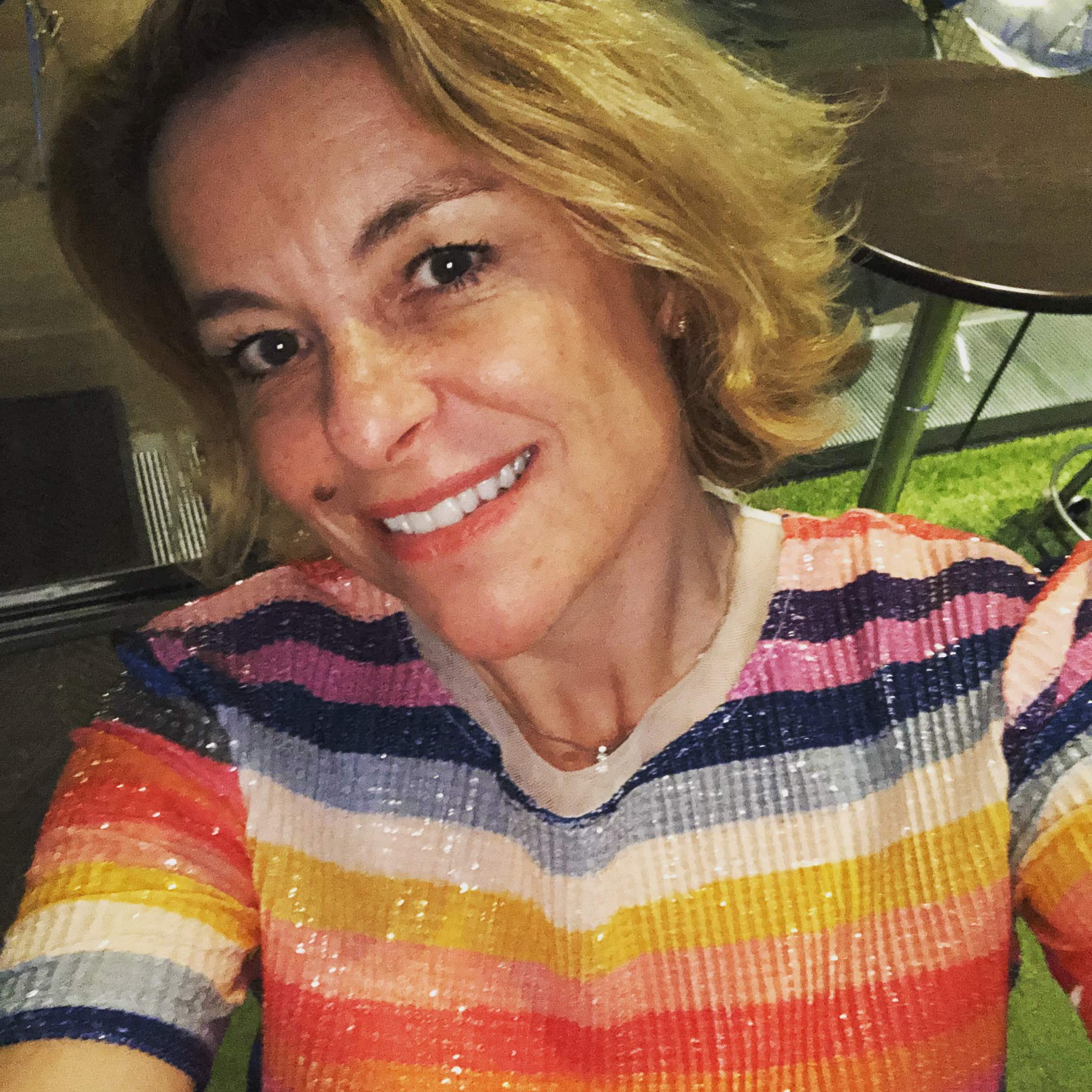 Nicky Searle, Managing Director of We Do Talent.
We Do Talent has over 10 years experience consulting within talent management, working with a variety of clients, in both broadcast TV and branded content. Having worked in television for almost 25 years, Nicky Searle started as an unpaid intern at MTV Networks in the 90s; interviewing countless artists, direct multi camera live performances, and working with most of the major league presenting talent of today. Moving into off screen talent management in 2007, she has since held Head of Talent roles at Optomen, NBCUniversal International, and Dragonfly Film and Television Productions. Since launching WDT in 2015, Nicky has worked for a variety of production companies and agencies, for terrestrial and digital broadcasters, and also on branded content projects.
There will also be a raffle at 20:30 which you will have the opportunity to take part in £1 a ticket and £5 a strip.