Description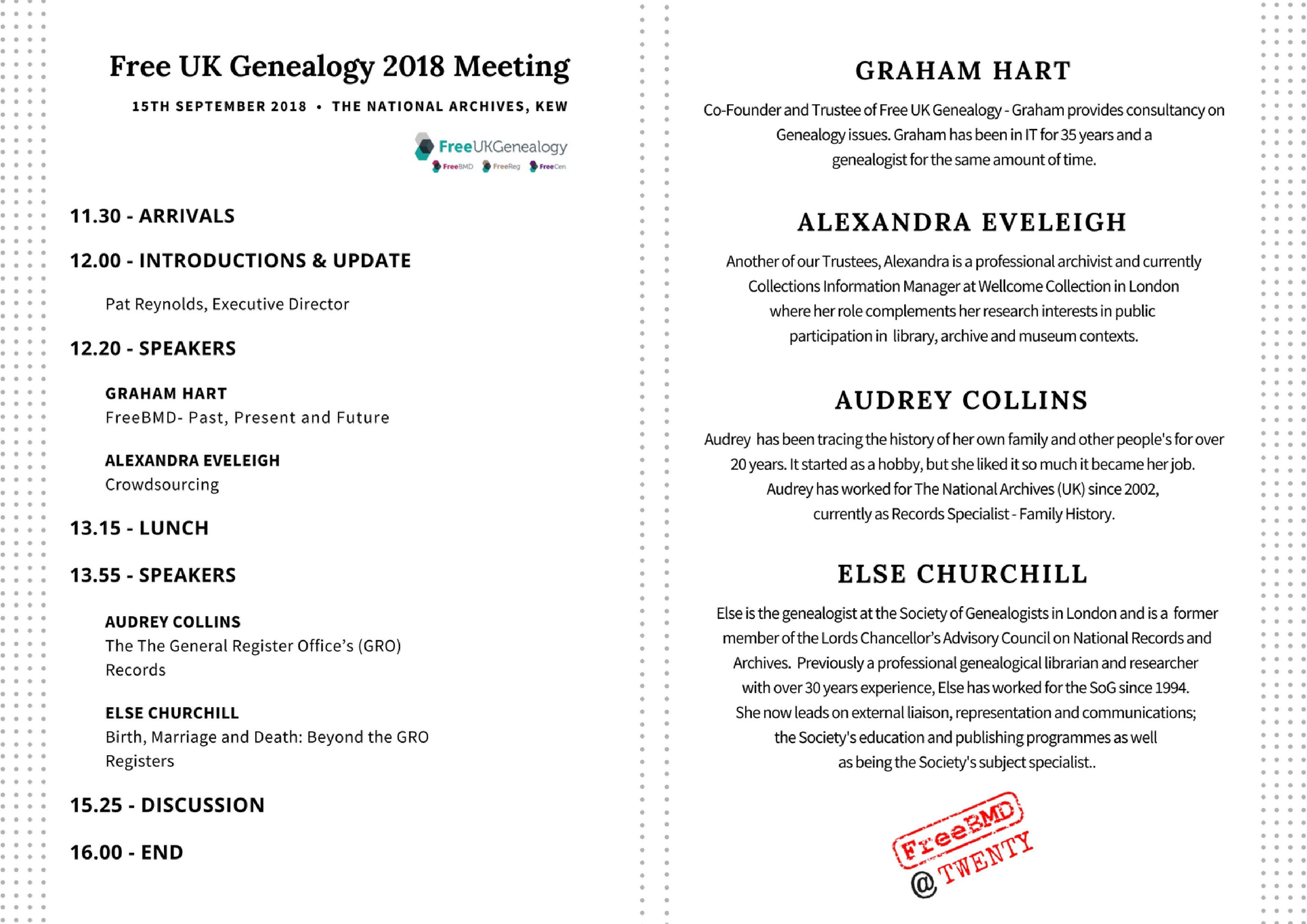 Volunteers are welcome to come along from 10.00 for informal meetings / mingling.
Lunch won't be provided, but there is a cafe on-site and you are welcome to bring your own food. FreeUKGEN will provide refreshments during the afternoon break. You are welcome to bring drinks bought from the cafe, or brought from home into the meeting room on arrival.
You don't need to bring tickets with you on the day. Please email info@freeukgenealogy.org.uk with any queries.
As usual, the event will be live-streamed on our YouTube channel, which will also be available to watch after the event.