Free Webinar: "Computational Challenge of IMA FRTB. Solutions via Chebyshev Tensors"

Wednesday, 2 October 2019 from 13:00 to 14:00 (BST)
Event Details
Free Webinar: "Computational Challenge of IMA FRTB. Solutions via Chebyshev Tensors"

In this talk we present results obtained within the systems of a tier-1 bank for a capital calculation within FRTB IMA, using Chebyshev tensors to massively accelerate and economise the calculation while retaining a high level of accuracy required by the regulation. This capital calculation, requires the pricing of portfolios thousands of times, which comes at a huge computational and economic cost.

We first present the main mathematical properties of Chebyshev tensors. Then we focus on why they are such powerful pricing approximators and how they can be applied to different risk calculations. Finally, we discuss and analyse the results obtained in the context of FRTB in a tier-1 bank. 


Why are Chebyshev interpolants so powerful?

Simplicity of implementation

Exponential convergence of Chebyshev Spectral Decomposition techniques

Fast stable evaluation

How to use the power of Chebyshev spectral methods within real risk calculation engines

The curse of dimensionality

Solutions to it: sliding technique, composition technique and Completion-Machine Learning algorithm

Which solution is best for each application

PoC results within the FRTB IMA framework of a tier one bank

Real results of PoC performed in a bank

ES and capital calculation accuracy

Stability of the technique(s)

Options for free software available for inhouse testing and implementation
---
Presenter:
Mariano Zeron: Head of Research and Development: MoCaX Intelligence
Mariano leads our Research & Development work. He has vast experience in Chebyshev Spectral Decomposition, machine-learning and related disciplines, and their application to quantitative problems in the financial markets. Mariano holds a Ph.D. in Mathematics from Cambridge University.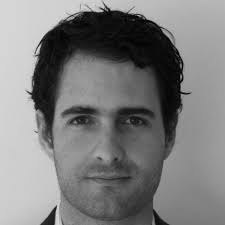 ---
This webinar is complimentary on a first come first served basis and can only be attended online.
By registering for this event, attendees consent to receive further email communication on this topic from World Business Strategies Ltd. 
Do you have questions about Free Webinar: "Computational Challenge of IMA FRTB. Solutions via Chebyshev Tensors"?
Contact WBS Training Ltd
Save This Event
Organiser
WBS Training Ltd organizes workshops and conferences for the capital markets and treasury divisions of investment companies worldwide, with all our efforts centered solely on the education of our clients. WBS Training does not operate to present dozens of events every year. Instead we select only the most innovative, pertinent and dynamic subjects, thus bridging the gap between the latest theoretical developments through to proven practical trading floor requirements. Therefore, we aim to ensure that such requirements can be effectively implemented in the real financial world.
Our depth of experience within the training environment provides us with a greater knowledge and understanding of what our clients require from financial business training. This promotes the unique position of us delivering the quality and service that is crucial to our client's continued success and competitive advantage in the market place.