An interactive webinar focusing on when to speak out, the barriers we face and owning those difficult conversations.
About this event
Join us for the first webinar in our 'We Believe in Brave' series, Courageous Conversations.
In collaboration with Ukie, we are on a mission to make courageous conversations the norm.
Because the more we have them, the less scary they will be.
And once we feel more comfortable with how to approach them, the easier it will be to build a more inclusive and enjoyable workplace.
As usual it will be jam-packed with learning and a few twist and turns along the way. Grab your lunch, have a phone or tablet handy so you can get involved in the polls and we look forward to seeing you there!
The interactive, 60-minute webinar will:
Dismantle the fear-factor we all experience when it comes to difficult conversations
Define where 'the line' is when it comes to banter, and when to speak out
Experience a simple tool that makes giving feedback easy
Learn how to receive feedback graciously (no matter how difficult it is to hear)
Have everything you need to be an ambassador for normalising courageous conversations, including a takeaway activity to share the learning with colleagues
About RightTrack:
RightTrack are a team of passionate Learning & Development specialists who #BelieveInBrave. We are been designing and delivering creative, tailor-made training solutions for three decades; specialising in soft skills: embedding diversity & inclusion, inspiring management & leadership, humanising customer service, nurturing mindfulness & wellbeing.
Some of our customers include: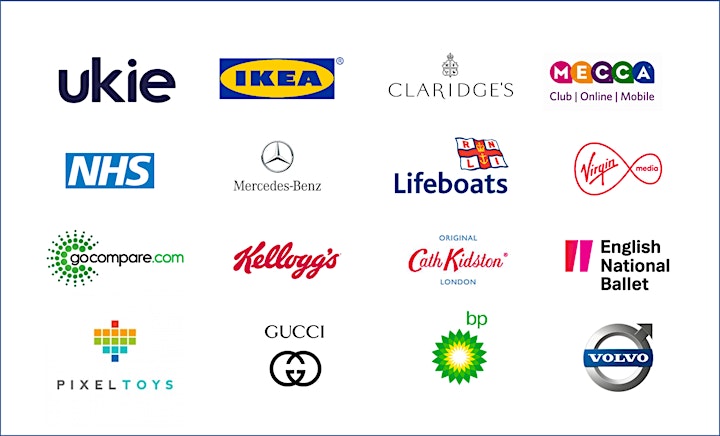 Questions?
If you have a query about the whats and wherefores then send a note to enquiries@righttracklearning.com
P.S. Can't wait to see you there! :-)
Organiser of Free Webinar: Courageous Conversations
RightTrack Learning is a family-run, boutique training company that's been designing and delivering creative workshops in a range of cutting-edge subjects for more than three decades. They have worked with the likes of Gucci, IKEA, National English Ballet, GoCompare, Mecca Bingo, Kellogg's and Volvo to name just a few. (And their founding Director has an OBE for her 'Services to Training'.) You won't be disappointed no matter what course of theirs you attend; just read some of their delegate comments to see for yourself!