Multiple Dates
[FREE WEBINAR] Information Management using BIM Standards (ISO 19650 & BS/P...
Description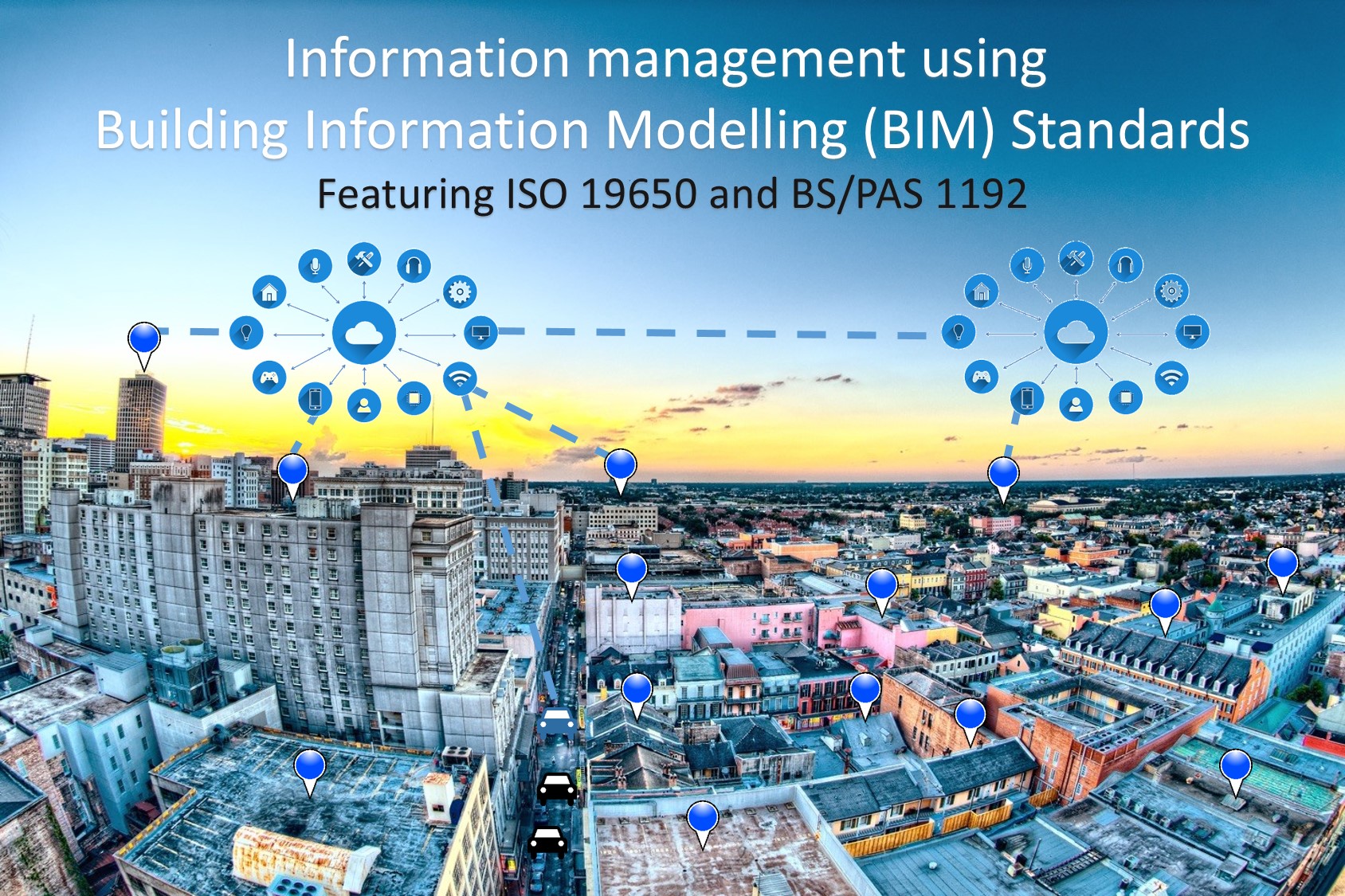 This Online Webinar Event To Provide An Introduction To The ISO 19650 And BS-PAS 1192 BIM Standards
We Will Also
Provide An Overview To ISO 19650 Transition
What you will have a high-level overiew of these things:
An overview to BIM According to the BIM Standards BS/PAS 1192 and ISO 19650
Overview to Building Information Modelling (BIM) and Digital Engineering concepts
Overview to Whole-Life Asset Management (PAS 55 & ISO 55000) concepts
Introduction to International Standards ISO 19650 series (Parts 1 & 2, others in development)
Introduction to UK Government 'BIM Level 2' Standards - BS/PAS 1192 series of standards that are currently published
Common Data Environments (CDEs) – what these are and options for implementation
Introduction to Project and Asset Information Models
Overview of Exchange (or Employers') Information Requirements (EIRs)
BIM Execution Plans (BEPs)
Overview of Asset Information Requirements (AIRs)
Overview of Organisational Information Requirements (OIRs)
Information Security and PAS 1192-5
This webinar is intended as a high-level introduction to the International BIM Standards ISO 19650 series, BIM Level 2 and the UK's BIM Mandate which orginally underpinned these. There is nothing assumed about your background in technology / CAD or 'BIM'. We start from basic principles for BIM Level 2.

If you choose the 'Embed' option (see ticket types), you will be able to ask anything you like about BIM in the UK and where things are going in a wider context - such as how BIM related to 'Digital Twins' and the Internet of Things (IoT). There are no silly questions. You will be able to ask your Tutor after the webinar, up to 6 weeks after the course, with any questions.

NON-TECH - As with all our webinars and training, on this webinar the word 'BIM' is used in the widest sense of the meaning - we mean 'BIM' as in the UK's 'BIM Level 2' mandate (based on BS/PAS 1192) & now ISO 19650 series, with robust information management, processes and change management. This webinar is NOT about 3D/4D CAD/GIS modelling, nor specific technologies.
---
SPEAKER:
Steven EGLINTON - International Speaker, Event Chair, Tutor and Consultant in BIM, Digital Engineering and Corporate Information Management

BSc (Hons), FBCS FBCart.S, MIoD, MIAM, MPWI
LONDON | UNITED KINGDOM
Steven is an Internationally recognised speaker, Tutor, conference chairman and thought leader in Information Management, Digital Engineering, Geospatial and Digital Transformation with 20 years experience.

Steven is a very experienced geospatial information management and digital transformation specialist with experience of strategic definition, project management & hands-on solutions implementation, particularly within the physical asset management, Built Environment and Natural Environment sectors.
His background is in mapping, Geospatial solutions and GIS, but now consults on project and asset information management and modelling in the widest context. Most often Steven works with Central Government as well as Architecture, Engineering, Construction, Owner Operator (AECOO) and asset management clients, including such as rail infrastructure companies, engineering, utilities companies and property developers.
Summary of Experience
20 years' experience in Information Management, Digital Construction, Digital Engineering and BIM

Information Management leadership in Public, Private and Third Sectors (non-profits)

Corporate Geospatial Solutions

Corporate Information Management and Business Anaytics
Tutoring Roles
ICE BIM Implementation - Putting People First (Author and Principal Tutor, 2015 to present)

ICE BIM for Infrastructure (Tutor, 2015 to present)

Creator and Tutor of 'BIM 101' and 'BIM for Geospatial Professionals' (2014 to present)

Author and Tutor of many bespoke BIM Training courses in the UK and across Europe e.g. Transgaz, Romania

BSI BIM Training courses in UK and Globally (BIM Tutor, 2017 to present - on behalf of GeoEnable training associates Digital Node)

CIOB BIM Training (Guest Tutor, 2018 to present - on behalf of GeoEnable training associates Digital Node)
Industry Leadership
Chair, London Build and Scotland Build, BIM & Digital Construction Stream - 2017 to present

Chair, BIM4 Infrastructure UK

GEO Business Committee member 2014 to present / Conference Chair 2017

Chair, Infrastructure Asset Management Exchange 2018
---