Description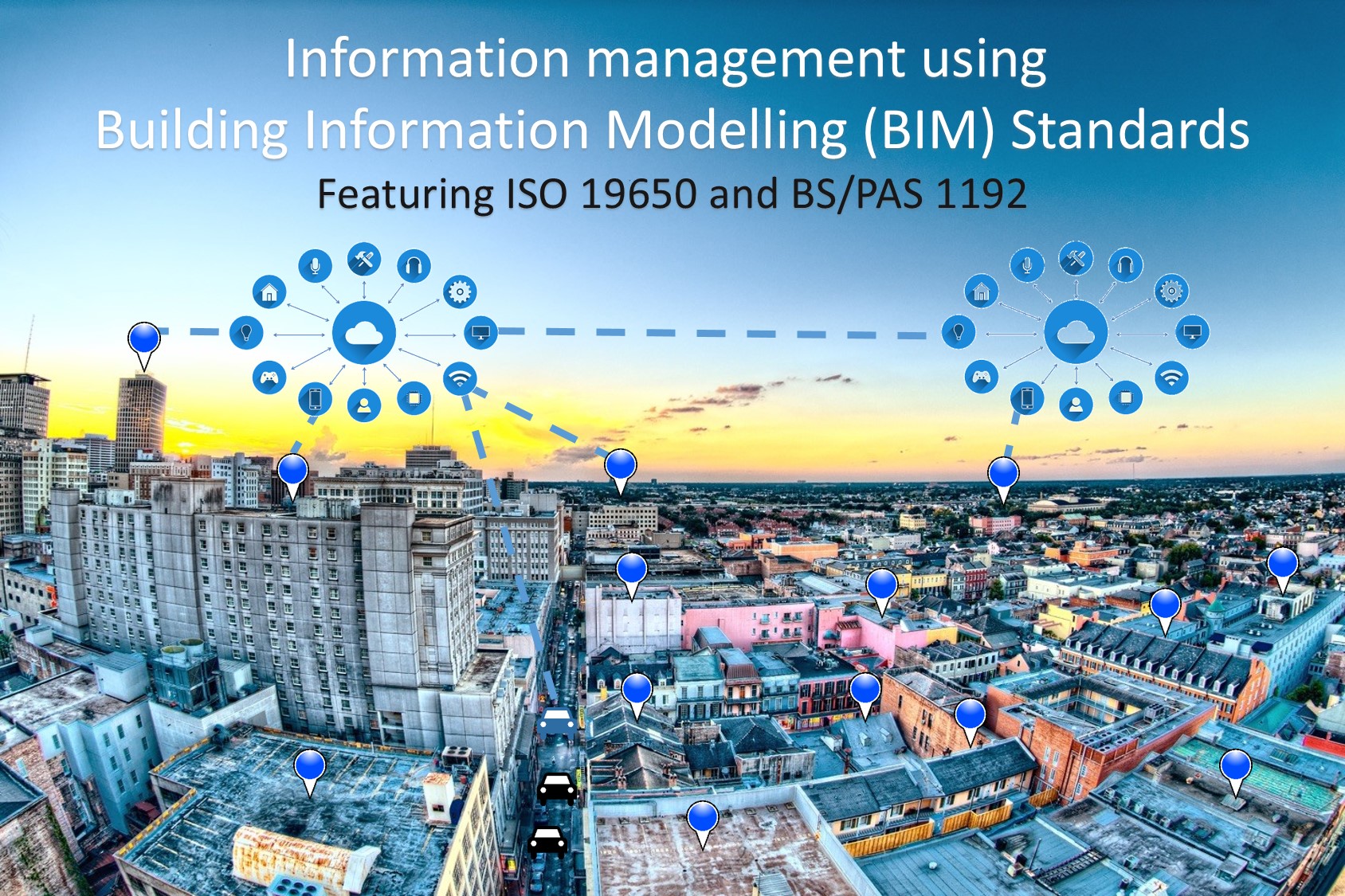 This Is A Free Online Webinar Event To Provide An Introduction To The ISO 19650 And BS-PAS 1192 BIM Standards
We Will Also
Provide An Overview To ISO 19650 Transition
---
SPEAKER:
Steven EGLINTON BSc (Hons), FBCS FBCart.S, MIoD, MIAM, MPWI
LONDON | UNITED KINGDOM
Steven is an Internationally recognised speaker, Tutor, conference chairman and thought leader in Information Management, Change Management and Digital Transformation with 20 years experience.
Steven is a very experienced geospatial information management and digital transformation specialist with experience of strategic definition, project management & hands-on solutions implementation, particularly within the physical asset management, Built Environment and Natural Environment sectors.
His background is in mapping, Geospatial solutions and GIS, but now consults on project and asset information management and modelling in the widest context. Most often Steven works with Central Government as well as Architecture, Engineering, Construction, Owner Operator (AECOO) and asset management clients, including such as rail infrastructure companies, engineering, utilities companies and property developers.
Summary of Experience
20 years' experience in Information Management, Digital Construction, Digital Engineering and BIM

Information Management leadership in Public, Private and Third Sectors (non-profits)

Corporate Geospatial Solutions

Corporate Information Management and Business Anaytics
Tutoring Roles
ICE BIM Implementation - Putting People First (Author and Principal Tutor, 2015 to present)

ICE BIM for Infrastructure (Tutor, 2015 to present)

Creator and Tutor of 'BIM 101' and 'BIM for Geospatial Professionals' (2014 to present)

Author and Tutor of many bespoke BIM Training courses in the UK and across Europe e.g. Transgaz, Romania

BSI BIM Training courses in UK and Globally (BIM Tutor, 2017 to present - via CIOB partners Digital Node)

CIOB BIM Training (Guest Tutor, 2018 to present - via BSI partners Digital Node)
Industry Leadership
Chair, London Build and Scotland Build, BIM & Digital Construction Stream - 2017 to present

Chair, BIM4 Infrastructure UK

GEO Business Committee member 2014 to present / Conference Chair 2017

Chair, Infrastructure Asset Management Exchange 2018
---