Description



Free Weight Loss Informational Seminar





No gimmicks. No frills.
Just accurate, honest and unbiased information about issues that may affect your weight, and what you can do to help be at a healthy weight
Hello! If you're reading this then you may currently be trying to lose weight, or have tried to lose weight in the past but with limited results.
Losing weight shouldn't be that hard. After all, we're constantly told that all we need for fat loss is diet and exercise, and if that doesn't work then we simply need to diet more and exercise harder, right?
You may have joined a gym, are following a healthy diet or are trying to watch what you eat, but despite your best efforts you still find it hard to lose weight (and keep it off!).
We know there's lots of information out there about weight loss and weight management, some good, some not so good and some that may even be bad for your health!
The need for you to lose weight may not just be for you to look and feel better, it can also have positive benefits on your health as well. Being overweight is associated with a variety of health problems, including high blood pressure, type 2 diabetes, heart disease, stroke and even some cancers.
If you'd like to find out more about how to make informed lifestyle choices about how to manage your weight, then we think our weight loss informational seminars might be for you. So .....

How do I know if this weight loss informational seminar is for me?
At GutBusters, we believe that men and women should have access to accurate and unbiased information about how you lose weight, maintain a healthy weight and the factors that can influence your weight.
Have a look at some of the questions below. If you answer yes to any of them, then our weight loss seminar may be for you.
Have you ever:
Tried to get rid of that stubborn belly fat that will NOT go away, regardless of the diets you try?

Felt that your weight an issue for you?

Tried different diets with little or no success?

Wanted or been told to lose some weight to improve your health?

Lost the weight you wanted only to find it being put back on a few months or so later?

Felt stuck and unable to lose those extra few pounds?

Wondered why a diet that works for someone else doesn't seem to work as well for you?

Wanted to change your body shape?
What topics will be covered on the weight loss seminar?
One of the first steps to losing weight and maintaining a healthy weight is to have an understanding of some of the key factors that influence your weight. The GutBusters weight loss seminar aims to cover relevant topics in the areas such as Weight management, Physical Activity & Exercise and Diet & Nutrition
Weight management - We'll cover things such as:
How weight loss works (how and why you gain weight and lose weight)

What is body composition and why it can be more important than body weight?

How hormones can affect your weight

Why losing the wrong type of weight might be bad for your metabolism!

Why is it that once you've lost weight, it can do a ninja on you and sneak right back on
Physical Activity & Exercise - How important is doing exercise for weight management? Some of the area we'll be covering include:
What are the best types of exercises to do for weight loss?

Exercise intensity, does working in the 'fat burning zone' really matter?

Weight training vs Cardio - which should you do?

The best times to exercise for weight loss

How exercise can affect your health and body shape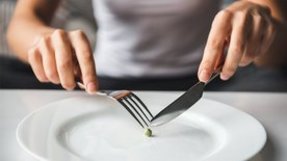 Diet & Nutrition - We'll cover things such as:
Diet, nutrition and healthy eating. Are they different or do they mean the same thing?

Calories and the energy balance

There's the low carb diet, the high carb diet, the low fat diet and the high protein diet........ but how can they all work!

Protein might be good for your muscles, but what about for weight loss?

Dietary fat! Is it really as evil as Darth Varder? We'll look some fat facts that may surprise you!

The glycaemic index! Why some sugars are not as sweet as they might sound!
How long is the weight loss informational seminar?
Our weight loss seminars normally take about 60 to 90 minutes. There will also be time for questions and to talk to us on a one to one basis if needed.
FAQs
Are there ID or minimum age requirements to enter the event?
Minimum age is 18.
What are my transport/parking options for getting to and from the event?
There is free parking at the venue.
How can I contact the organiser with any questions?
You can email us at admin@gutbustersglos.co.uk or call us on 01452 341773.