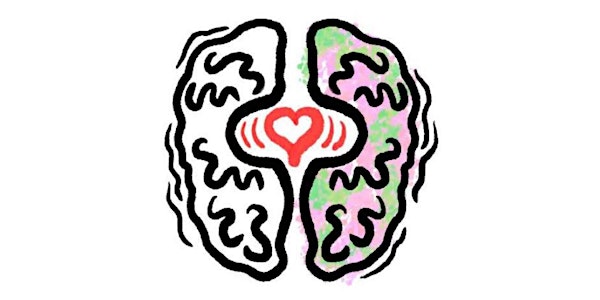 Free Women's Neurodiversity Support Circle (ADHD, Autism, HSP)
Are you a neurodivergent woman? Want to connect with other women who get it? Join this nurturing and powerful sisterhood!
About this event
ONLINE VIA ZOOM
Calling all neurodivergent women with invisible differences and gifts!
Have you spent your whole life asking what's wrong with you, and why you can't fit in? Do you struggle to connect with others, despite how hard you try? Want to meet like-minded women who get it?
Join Becki and Emily (two highly sensitive late-diagnosed ADHDers with traits of autism and synesthesia) for this free monthly support circle!
As neurodivergent women still learning about what it means to thrive in a world we find challenging to exist in, we know how empowering and validating it is to be around other women who struggle with the same issues and hear their stories. You are not alone!
This group exists to support you in feeling seen and understood as a woman with ADHD, autism, or any other neurodivergence.
Please note: you don't need a 'formal' diagnosis to be part of this group. We accept and welcome all women who are self-diagnosed or simply suspect they might be neurodiverse.
WHAT IS A SUPPORT CIRCLE?
A support circle is a self-care sisterhood designed to help you deepen your understanding of yourself as well as find your tribe. Everyone will have the option to share, but you can also come along just to listen.
In this group, we support each other to find our own authentic, powerful, unapologetic way in a neurotypical world that's not exactly designed for us. We meet once a month to share our experiences (and take a break from the often overwhelming demands of daily life!).
Our circle's premise is that every woman has unique gifts, insight, and wisdom to share—so we create space for this to be discovered and expressed. We also don't offer advice or try to fix each other in any way, since we believe that each woman already knows what is best for her.
This is simply a container to be seen, heard, and understood.
Being part of a support circle can help you to:
Feel confident about who you really are
Appreciate and honour your gifts and differences
Speak your truth and be your authentic self without having to pretend, hide, or 'mask'
Feel deeply seen and heard—maybe for the first time
Build self-love and self-compassion
Discover new tools and resources to explore
Meet other sisters on the same journey
The circle is open to every cis and trans neurodivergent woman, including those who have never attended one before and/or don't have a 'formal' diagnosis.
You don't need to bring anything with you to the meeting—just show up exactly as you are. The no make-up and PJs vibe is totally fine (we're on Zoom, after all!).
WHAT CAN I EXPECT?
This circle will take place live via Zoom—you'll receive the meeting details via Eventbrite when you complete your booking. The session will not be recorded.
Here's the general layout of the meeting:
Becki or Emily will lead a quick meditation to open the space and help us relax, slow down, and ground in the present moment.
Everyone has an opportunity to share what's on their mind and heart. Becki or Emily will set a time limit to ensure everyone who wants to speak will be heard. (Speaking is always optional, you can attend without having to share.)
Becki or Emily will lead a quick meditation to close the space and help us tune back into ourselves.
At the end of the circle, you'll also have the option to join a Whatsapp group to stay in touch with other group members and receive support/share resources between meetings.
TESTIMONIALS FROM PAST CIRCLES
"I joined for the first time last night and I LOVED IT so much!! An experience I'll never forget. Not only was I around some of the most wonderful lovely women, their energy was just unbelievable." - Monica
"I felt so held and supported! A great reminder to honour myself, practice self-care, and call in more trust in myself. It was just what I needed." - Lauren
"It was an amazing experience being with other women and being able to share so openly. It allowed me to connect more with myself, my own energy, and my emotions. Amazing people, amazing time." - Anna
IS THIS SUPPORT CIRCLE SUITABLE FOR ME?
This circle is perfect for any neurodivergent woman seeking support as she explores what it means for her and wants to meet others on the same journey.
It's open to both cis and trans women of every age, colour, shape, size, ability, orientation, and identification. We also welcome people who identify as non-binary and are comfortable in a female-identifying space. You are welcome, celebrated, and honoured in this space.
We also encourage you to create a cosy space for yourself with props that will support your comfort, such as warm tea, blankets, loose clothes, cushions, candles, etc.
BOOKING
Simply book your free ticket here via Eventbrite so we know you're coming! If you can't make this month's meeting, make sure you follow us on here so you'll be notified when the next date is announced.
If you have any questions at all, please don't hesitate to contact Becki or Emily via email at hello@beckisams.com / emily.goldthorpe@yahoo.com.
When you sign up for this event, you'll also be added to our mailing list so we can contact you about upcoming support circles. You can unsubscribe from these at any time.
See you soon!
Becki & Emily