APIs are eating the world. This word is everywhere, though you have a hard time figuring out exactly what it's about...
About this event
Ever wondered how Facebook is able to automatically display your IG photos? How about how Evernote syncs notes between your computer and smartphone? If so, then it's time to get excited 💥
In this workshop, we'll walk you through what it takes to link different IT systems together thanks to Application Programming Interface (API).
We will start off easy, explaining the basics of APIs: what they are, how they work, and why they matter. We'll use examples of Airbnb, Zapier and many more, and how APIs generate incredible features we use everyday on the web 🌐
No pre-requisite needed 👉 This is a beginners workshop.
See you soon!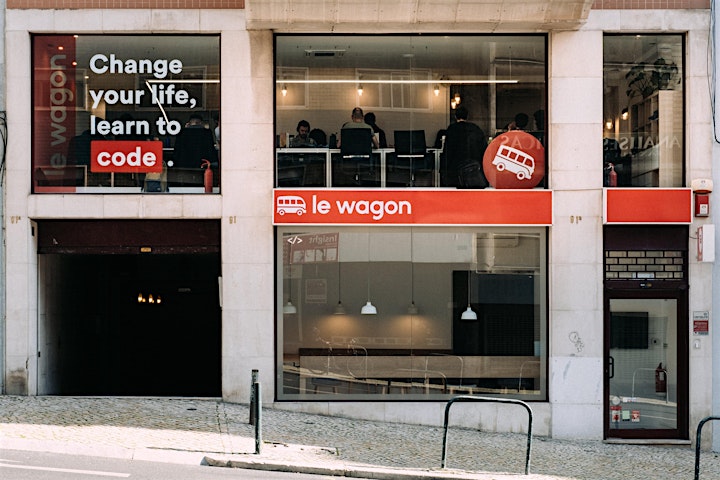 About Le Wagon 🚀
We are a coding school for entrepreneurs and creatives who either want to become web developers, data scientists or would like to acquire tech skills to thrive in their careers.
Full or part-time, our Web Development courses in Lisbon give you the skills you need to launch your career in only 9 weeks! From the database to the user interface, you will be able to learn all the skills of a Software Developer and code your own web applications from scratch.
Next bootcamps 🗓️
Web Development
Data Science
Find us on 📲
Organizer of [FREE Workshop] MVP Ninja: API for Beginners
Le Wagon is the #1 rated coding bootcamp in the world (https://www.switchup.org/bootcamps/le-wagon)
We teach you the tech skills to future-proof your career and take up your next challenge through immersive Web Development and Data Science coding bootcamps across 39+ cities and 22 countries.
Since 2013, our cutting-edge curriculum and world-class teachers have given 7,300+ professionals from all backgrounds the skills and tools needed to kick-start their tech career, land a job as a software developer, product manager, join a data science team, or launch their own startup.
Check out our programmes -> lewagon.com/lisbon