Discover SQL and learn how to query databases
About this event
In a data-driven world discover SQL the standard language for relational database management. During this webinar, we will cover most of the topics required for a basic understanding of SQL. Use it to query a database and retrieve information from it!
This webinar will start with a 1-hour lecture to introduce the core concepts. You will then be onboarded on Le Wagon e-learning platform and access the slides, a sum-up of key notions as well as exercises to keep practicing after the workshop.
No pre-requisite needed 👉 This is a beginners workshop.
See you soon!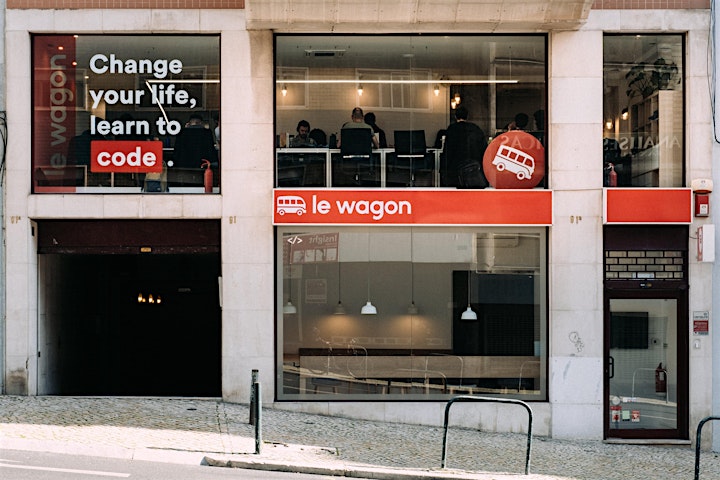 About Le Wagon 🚀
We are a coding school for entrepreneurs and creatives who either want to become web developers, data scientists or would like to acquire tech skills to thrive in their careers.
Full or part-time, our Web Development courses in Lisbon give you the skills you need to launch your career in only 9 weeks! From the database to the user interface, you will be able to learn all the skills of a Software Developer and code your own web applications from scratch.
Next bootcamps 🗓️
Web Development
Data Science
Find us on 📲
Organizer of [FREE Workshop] SQL for Beginners
Le Wagon is the #1 rated coding bootcamp in the world (https://www.switchup.org/bootcamps/le-wagon)
We teach you the tech skills to future-proof your career and take up your next challenge through immersive Web Development and Data Science coding bootcamps across 39+ cities and 22 countries.
Since 2013, our cutting-edge curriculum and world-class teachers have given 7,300+ professionals from all backgrounds the skills and tools needed to kick-start their tech career, land a job as a software developer, product manager, join a data science team, or launch their own startup.
Check out our programmes -> lewagon.com/lisbon