Description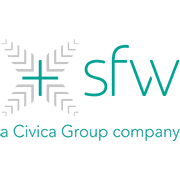 Join us on Tuesday 13th December for our "Top Discovery Tools and Techniques" workshop.
Explore the growing kitbag of innovative discovery tools and find out which tools and techniques are right for you. Free to attend for the public sector, this practical, lively and relevant session is designed for anyone delivering digital public services.
In this free workshop you'll learn:
What the five phases of Discovery are
How to involve users and understand their needs
What the deliverables look like
Which software tools and techniques can help you
Book your place now or call our digital engagement team on 01483 722 219 for more information.
---

SFW, a Civica Group company, provides user-centred digital services for the public sector. Whether you want to introduce a new service, overhaul an existing one, move a paper-based service online or add an external channel to an internal application, our multi-disciplinary team can help. Our solutions will delight your users and lead to better services, new sources of revenue, or lower cost of transaction.