Free Yoga for Newbies! It's Harborne Green Village Fete and Open House at Barefoot Studio. Come stretch, relax or just pop in for a nosey.
About this event
If the class is displaying as SOLD OUT - add yourself to the Eventbrite waitlist, or take your chances and turn up on the day:-) www.barefootbirmingham.com
A free Beginner's Yoga class with Dave Glover at 11am (last entry 10.45am) for anyone new to Barefoot. Check out the peaceful, spacious, light-filled studio and take the opportunity to ask our team about all things yoga.
Expect to leave the class feeling AMAZING! Super-calm, strong, flexible, toned - and smiling at stangers. Yoga can also help you to sleep better, eat better and boosts your energy levels and immune system.
Spaces are limited, be sure to register in advance here on Eventbrite. Special offers on membership available on the day.
The class is not suitable if you are pregnant. Always check with your doctor or care-provider before starting a new form of excercise if you have any health concerns.
You can see our full timetable and pricing here.
What to bring
- Yoga mat
- Bottle of water
- Your beautiful self; ready-changed in something stretchy.
- A face covering to wear in Reception (you can remove once on your mat)
Harborne businesses are going all out for the new Village Fete (not to be confused with Harborne Carnival) and this is a great opportunity to support your local indepedent and family businesses.
As well as free yoga there's stalls, a makers market, a live music stage, kids activities, a couple of traditional fairground rides, arts and crafts, competitions and prizes, freebies, and pop-up acts.
The fairground rides are completely free and the theme for the fete is Harborne Green Village – so there'll be plenty of chances to learn about sustainability through fun activities and demonstrations, including recycling craft workshops, a Voi Scooter test track and more.
The Fete is being organised by Harborne Business Improvement District, see more here.
All welcome though you must be 16 yrs or over to take part in the yoga class.
We can't wait to see you, meet you on the mat!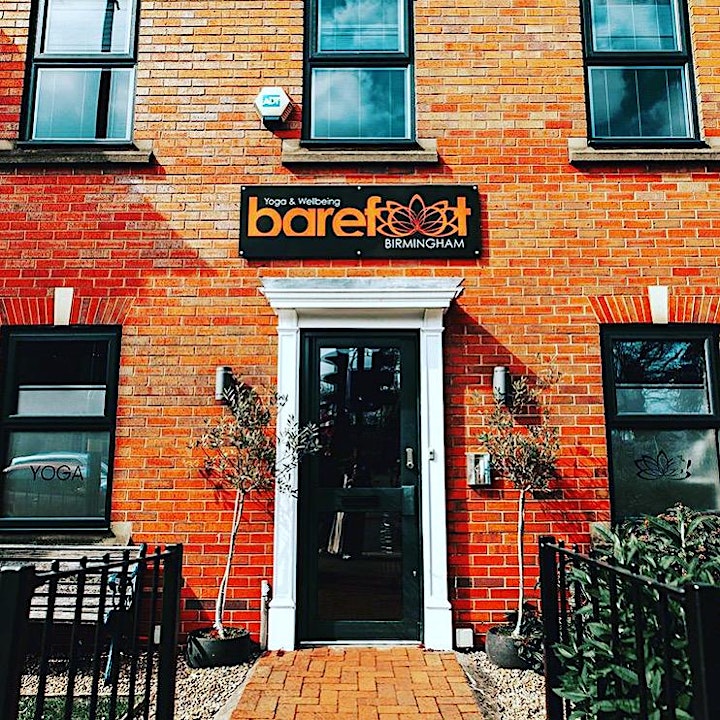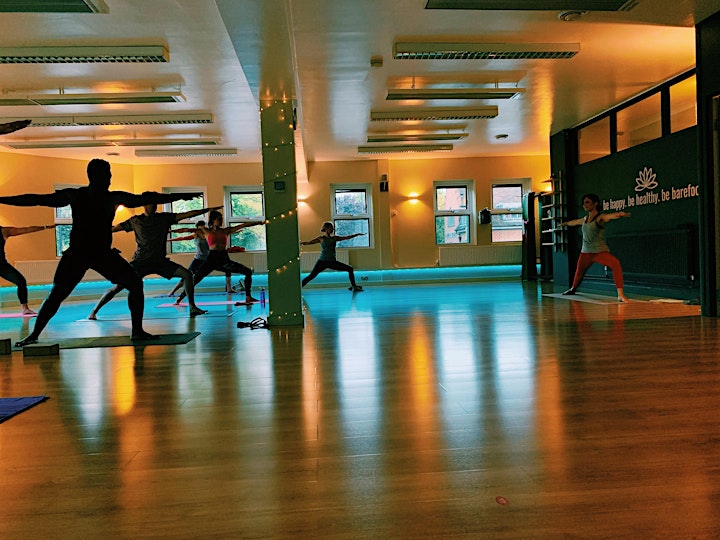 Organiser of Free Yoga at Barefoot - Harborne Green Village Fete
Barefoot has been helping people get happier, healthier and more connected through yoga and wellness since 2012. We run classes 7 days a week, as well as a part-time 6 month Yoga Teacher Training programme, internationally accredited by Yoga Alliance. Our next course starts January 2021.