Breathwork helps to balance our body energy.
About this event
We breathe all of the time, from the moment of our conception to our last moments. It is probably the most important aspect that we need moment to moment to survive……
And yet, one of the most ignored / forgotten……..
Have you ever noticed how your breath changes dependant on whats happening! From fast and shallow to deep and slow, sometimes erratic and moments of holding your breath …. All of these are responses to our nervous system and stress levels held in our body.
Just as our breath responds to our nervous system, our nervous system can respond to our breath.
This free discovery session lets you find out how specific breathing techniques and practices may help you regain balance in your life.
Approx 20 minutes long, we will connect via zoom.
Only two spaces for November.
Simply grab your free ticket and I will contact you to arrange your date and time.
If the tickets are gone, do place yourself onto the waiting list and I will contact you once further spaces open up.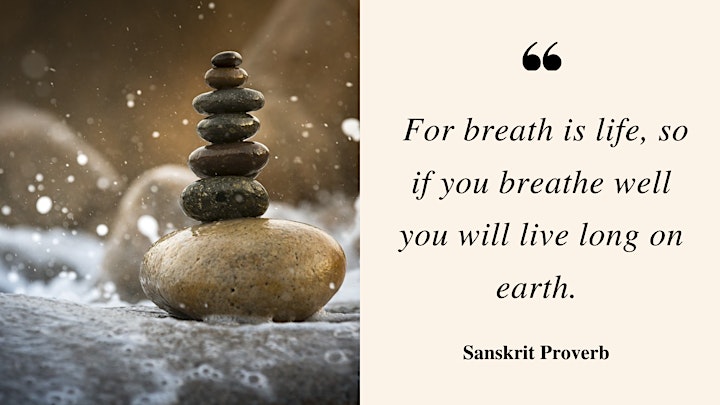 Organiser of Free Yoga Breathing Discovery Class
A certified Nature & Forest Therapy guide, Shinrin-Yoku Practitioner and Natural Mindfulness Guide.
Join one of our guided Forest Therapy / Natural Mindfulness walks and Nature Immersion Retreats to experience a connection to nature, a connection to your true self and a connection to others / your communtiy.
A mindfulness coach, Red Thread and Holding Space facilitator and Tree Sister Grove Tender
Connection and community is more important than ever. Join our dandelion grove for both in person and virtual circles.
Life Coach - Retreat and Circle Guide - Mindfulness Teacher - Reiki Master - EFT Trainer
For Connection, Confidence,  Self esteem,  Authenticity and Courage