Freebees - bait hives for profit and pleasure - talk given by David Evans
We are delighted to welcome back David Evans to talk about the theoretical and practical aspects of swarms and bait hives.
About this Event
Starting with a brief overview of honey bee colony reproduction David will cover the role of scout bees in identifying a new nest site, the process of swarming, bivouacking and then relocation to the chosen location. After a brief digression into capturing swarms he will discuss setting up bait hives, the choice of box, its location and contents. This covers both scientific studies and how these findings can best be applied to practical beekeeping. Discussion of the contents of bait hive necessitates another digression into building and using foundationless frames, which offer particular benefits for bait hives. The talk closes with a discussion of what you can expect to observe when scout bees find and favour your bait hive, and the things you need to do having attracted a swarm – these include moving it somewhere else and managing the Varroa that also arrive with the swarm.
About the speaker
David Evans is Professor of Virology at the University of St Andrews and has held previous academic posts in Warwick, Glasgow and Reading. He is a member of Fife BKA, the East of Scotland BKA and Lochaber BKA and also currently writes the monthly Q&A column for the BBKA Newsletter. He has been a beekeeper for more than a decade and manages about 20 colonies for research and pleasure. David writes a weekly blog post The Apiarist . In this he covers a diverse range of topics from the principles and practice of beekeeping to the science behind the biology of honey bees and their pathogens. His beekeeping interests include very amateur DIY and queen rearing. His honey bee research includes studies of the biology and control of deformed wing virus, rational Varroa control and the emergence and management of chronic bee paralysis virus.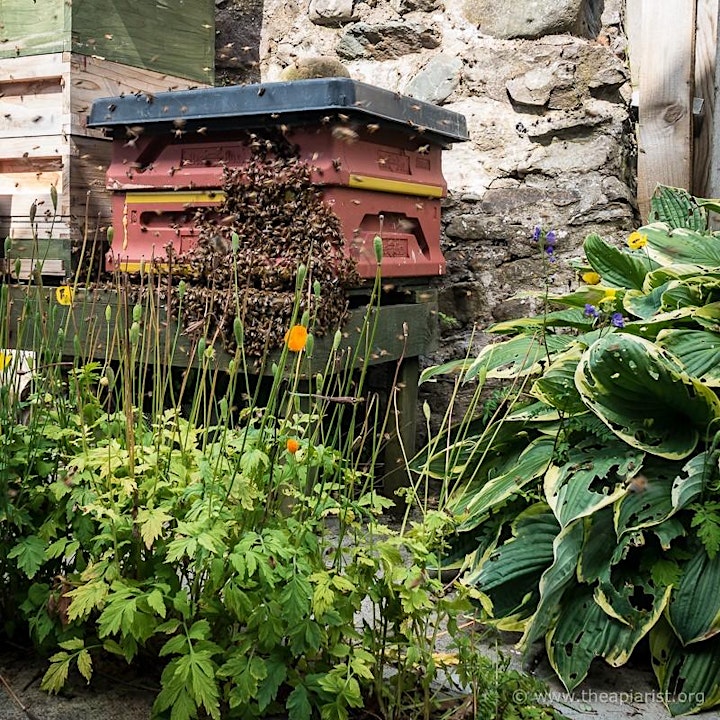 You will be emailed a link to register for the zoom meeting on the morning of the event, so please check your emails before the session begins. Please also check your junk mail.
NOTES:
Under 18s - CBKA is for everyone, but anyone under the age of 18 should be accompanied on camera by an adult.