Location
The Wonder Inn
29 Shudehill
Manchester
M4 2AF
United Kingdom
Description
Learn art making techniques to free yourself up, have fun and relax. During the sessions we will look at the reasons why creative play is important, then we'll get stuck in with some mark making and ink play, printing and doodling and experimenting with different ways of seeing.
These sessions will be fun, messy and will give you permission to play, as well as ideas for working with different materials, helping you to get started and to break the cycle of perfectionism in art-making.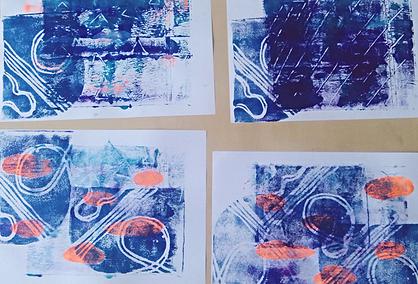 Freedom to Create Courses
A series of courses for adults to give you a creative breath of fresh air and to reignite that artistic spark! By sharing techniques that have helped me on my own journey, I hope to encourage you to explore that side of your self and to give you time to yourself to play without worrying about the 'perfect' result.
Learning art-based techniques and skills can help you to expand in other areas of your life, it can help you to relax, to express yourself and, most importantly, it's loads of fun!
The workshops will be relaxed and supportive, with absolutely no pressure on creating perfect artworks. The focus will be on building your skills, getting creative and having fun. We'll learn techniques to help you to express yourself in a creative way and we'll also take a look at some of the barriers to creation and share ideas for how to nurture a regular creative practice.