Description
On Wednesday 16th May 2018, Freelance Heroes from all over the UK will come together to be inspired, make new connections and open doors to opportunity.
Bringing the Freelance Heroes community 'offline' for the first time, #FHDay2018 offers the opportunity to meet with fellow freelancers and learn from awesome speakers who will enlighten us on relevant topics such as; effective networking, public speaking, imposter syndrome, work life balance and the importance of collaboration. There will also be a forum with the experts on the use of social media for your freelance business.
The Freelance Heroes community (now with over 2,500 members) is a supportive and encouraging community of peer support and a platform for personal development. Never closed for business, members share experiences, ask questions and network with people who are in the same freelancing boat. Join them here for free >>
Be part of # FHDay2018 and book your early bird ticket now for £59 before March 31st 2018! (Ticket cost from April 1st 2018, £89)
If you are lucky enough to be one of the first 50 people to book your early bird ticket, a FREE Freelance Heroes t-shirt will be waiting for you at the event!
---
Programme for the Day
8:30 - 10:00: Registration and networking
10:00: Welcome to Freelance Heroes Day with Ed Goodman and Annie Browne
10:15 - 11:15: Become a Confident and Effective Networker with Sue Tonks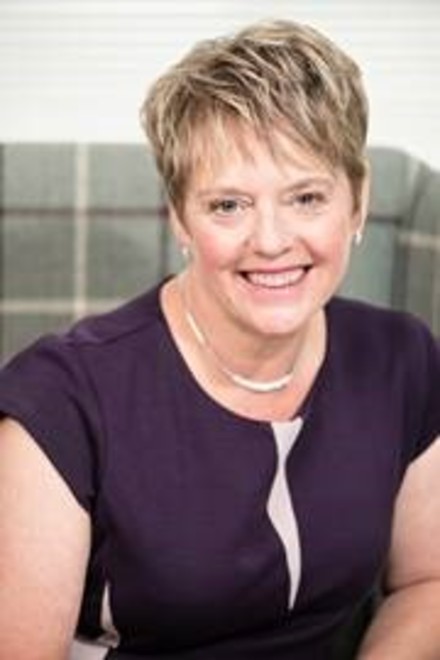 Being a 'good networker' is a key skill in order to link yourself to others in your specialism, influence others or raise your profile. Networking is not about selling. It is about building relationships and building trust.
This highly interactive, practical and fun workshop will give you the confidence and knowledge to be able to walk comfortably into a room of strangers; know who to approach and how, know who to avoid or move away from politely, know what to say and what questions to ask and how to gain follow-up opportunities. Feel more confident in any business situation
Sue Tonks delivers networking workshops with unforgettable comedy moments. Her knowledge and tips on how to get the best from your networking experiences have given her International acclaim. Her fun and practical style enables delegates to vividly remember key points and develop long lasting skills.
For the past 10 years Sue has gained praise as an international trainer and speaker on "networking", where her regular clients include London Business School, University College London, Said Business School Oxford, Durham Business School and a host of top legal firms, banks and accountancy firms. Sue's energetic and fun approach creates a long lasting impression and people take away many invaluable skills to help them be more confident and successful at all social occasions, life and in business.
11:30 - 12:15: Being Balanced with Steve Folland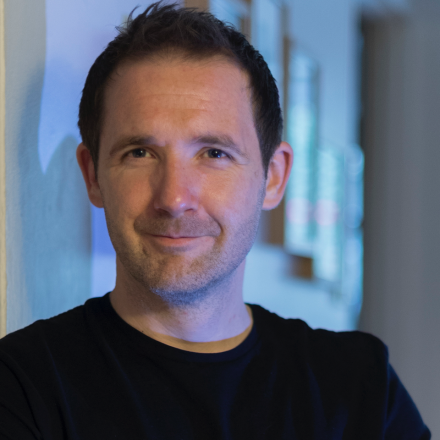 Everyone's constantly looking for work-life balance. From speaking to over 100 freelancers for the Being Freelance podcast, Steve's started to piece together the various tactics we can use to find it. And being a freelancing work-from-home-look-after-the-kids dad he's been figuring out what works for him. What will work for you? Can being freelance lead to being balanced?
Steve is a creative video and audio producer based in Bishop's Stortford, just north of London. In 2015 he launched the Being Freelance podcast chatting to freelancers about, well, being freelance. Since 2016 he's documented his freelance week on his YouTube vlog.
12:15 - 13:00 Speaking Confidence: Level 99. Pitch and Present Like a Pro with Jon Torrens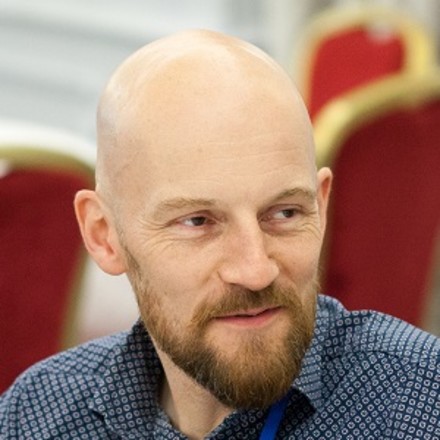 Jon Torrens enables people to deliver inspiring presentations with confidence. Writing, storytelling and delivery are key elements of great presentations. he will help you nail them all.
He learnt these skills from years of doing of stand-up comedy and designing and pitching video games, so he can teach you really effective techniques in a way that's actually fun, even to introverted, technical people who might think that communicating effectively is something they're simply not good at.
In Jon's talk 'Speaking Confidence: Level 99. Pitch and Present Like a Pro' he will show you how to create material that engages your audience and is easy to remember, for you and your audience, as well as describe specific techniques for visuals that reinforce what you're saying instead of working against you, He will give you top tips for delivering your piece in a way that feels alive and exciting. He may even entertain you, but to be honest that's a stretch and will be a major bonus. We'll see, eh?
13:00 - 13:45: Buffet lunch and networking
13:45 - 14:00: An introduction from Freelance Heroes Day supporter, Dinghy Insurance.
14:00 - 15:15: Social Media Forum - Featuring Simon Badman, Rebecca Fordham, Lenka Koppová, and Sam Martin
In this forum, four social media experts will each deliver a 10 minute talk on their hot topic from the ever expanding world of social media. There will then be an opportunity to ask your own questions, whether it's on which is the right platform for you, how to measure ROI, how does GDPR impact social media strategy? Whatever your question, there is a team on hand to help you get to the right answer. To submit your question, email hello@freelance-heroes.com, with "SM Forum Question" in the subject.
15:15 - 16:15: Success - What lies behind the mask? an exploration of the Imposter Syndrome with Kate Atkin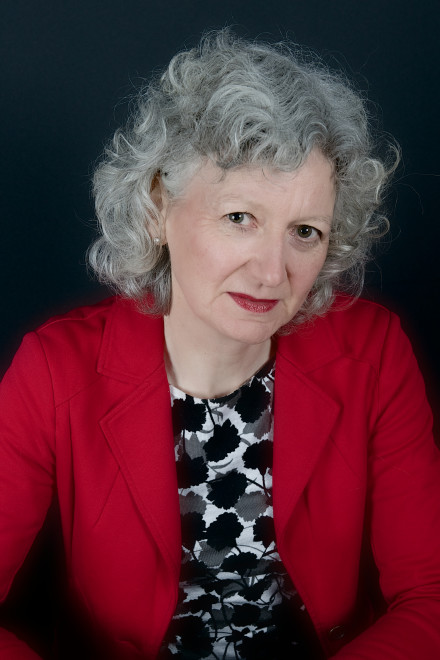 Have you noticed a need to be perfect or a desire to avoid making mistakes because if you do it 'proves' you are not up to the job? Many high achievers have an internal voice asking "did they really mean me?", "am I really good enough?", "what if they find me out?"... these are sings of the imposter syndrome, and it can be really stressful! During this interactive session Kate Atkin will provide you with an understanding of the imposter syndrome and some practical tips, tricks and techniques to help banish the imposter feelings.

Once a shy schoolgirl from rural Lincolnshire, Kate Atkin is now an award-winning speaker so she has plenty of ideas on how to overcome the butterflies and find the inner strength needed to be the best 'you' that you can be. Before starting her own learning and development business in 2000 Kate had a successful career with Barclays Bank plc. In 2015 she completed an MSc in Applied Positive Psychology which has brought insights into well-being, meaning and positivity. This also led to opportunities to be a guest lecturer at Cambridge University Judge Business School. She is continuing with her research, focussing on the imposter syndrome. Kate is also author of The Presentation Workout and The Confident Manager and a world debating champion.

16:15 - 16:45: The Importance of Being Collaborative with Ed Goodman and Annie Browne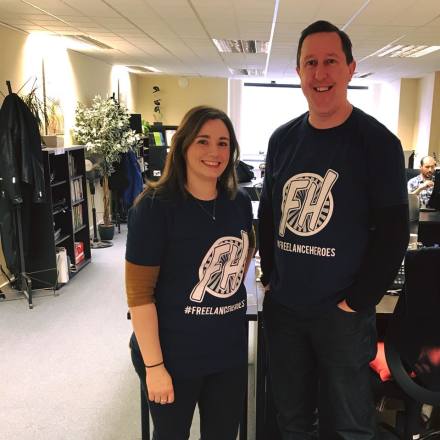 In the UK there are 2m freelancers, and once you strip away the industries that we represent, we all have similar challenges around credit control, marketing, taxation, etc. But how can we take these connections to a new level? How can use these relationships to generate a new level of service, one that we couldn't do on our own. In this talk, Ed and Anne share case studies and experiences to inspire you to find the skill and person to help take your offering to the next level. In fact, while you sit there at the event, take a look around you. The perfect collaboration may be in the very same room.
Ed Goodman is the founder of Freelance Heroes, co-founder of Cambridge Business Lounge, freelance Social Media Trainer, and author of "New Business, Next Steps: The all-in-one guide to managing, marketing, and growing your small business".
Annie Browne is the co-founder of Freelance Heroes, as well as the owner of Virtual Assistant service, Hello My PA.
---
If you would like to be included in any dinner plans, please email hello@freelance-heroes.com.

Freelance Heroes Day is supported by Dinghy Insurance for Freelancers!

A private bar will be available on the evening of the event for any delegates who are staying local; nearby hotels includePremier Inn, Novotel, Britannia Hotel.

Get involved in the #FreelanceHeroes conversation via @FHChat