Freelance Mum Netwalk at Ashton Court
About this event
Freelance Mum Netwalk
The Freelance Mum netwalk has always been a signature part of the Freelance Mum meetings, so it feels a fitting place to start back up!
Come and join us for some socially distanced conversations, while you network and walk. Fresh air and fresh thinking, for you and your little ones.
These meetings will be held in accordance with the Government rules at the time of the events.
As our meetings take place outdoors, in the form of walking, we are confident we can do this and still have an enjoyable and worth while experience.
We will meet at the Court Yard by Ashton Court Manor House, where there is a cafe open for drinks and also public toilets.
For your own planning the format is:
Icebreaker
Netwalk
Activity under the trees - bring your own drink and we'll provide the cake!
5 minutes with - we hear from another FM member
1 minute with - one minute on social media
Don't forget to bring your own picnic blanket to sit on!
If you no longer need yours or your childs ticket, please remember to cancel the place, so another member is able to use it. Thank you.
How much does it cost? If you're new and you want to try out Freelance Mum, you can attend for one month absolutely free. Make sure you select the FM taster ticket option.
You'll also get a month's access to The Mothership, our buzzing Facebook community. So far, so budget friendly!
When you decide to join up there is just one simple monthly payment of £15 per month which covers everything: monthly meetings, weekly coffee mornings, plus access to The Mothership.
We'll get you set up on Go Cardless and the rest is simple. Once you've become a member, you need the Free FM Member Ticket option.
How far do you walk? We walk a gentle 45 minutes approx, with breaks for focus questions. There are some slight hills and stretches of grass.
Can I buy a ticket on the day? We have a limited number of places at each meeting, so booking in advance is a good idea. 
I don't have my children that day can I still come? You are more than welcome to come without your kids if a meeting falls on a day when you already have childcare in place.
I'm a freelance dad, can I come? Yes, while these events are aimed at mums in business, if this is something as a Dad you identify with too, we'd love to have you!
I can't make all of the meeting, is it still ok to attend?  This is a little more tricky as it's a walk, so it's best to arrive at the start of the meeting. If you need to leave early, that's ok.
My business is just a germ of an idea, not even a start up, can I come? Yes, this is a place where ideas and people flourish. We encourage people at all stages of their business to come, it's a great place to exchange ideas and grow.
Will it still go ahead if it rains/bad weather? Unless we have been given a weather warning, all meetings will go ahead. In the event of rain, we are unlikely to have an activity under the trees.
 If you have any other queries or questions, please don't hesitate to contact us!
Parking: There is parking avaibable for £1.20 for the day at Ashton Court
Toilets: There are public toilets near the Manor House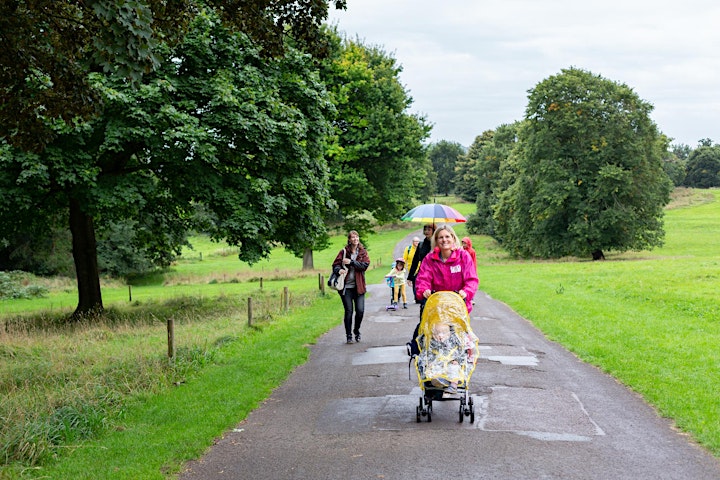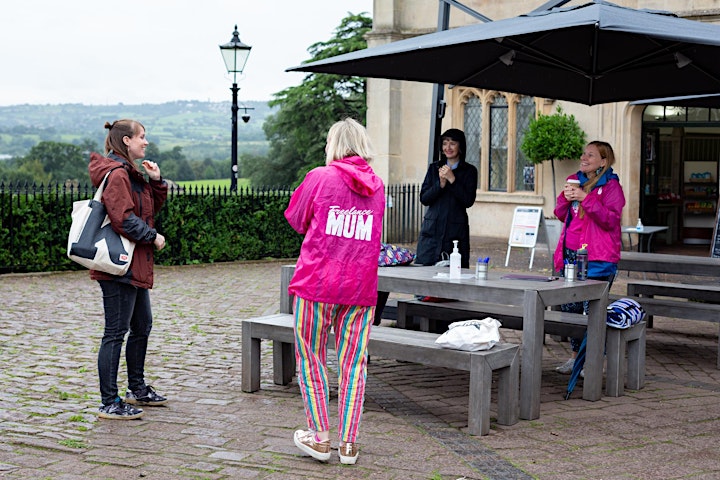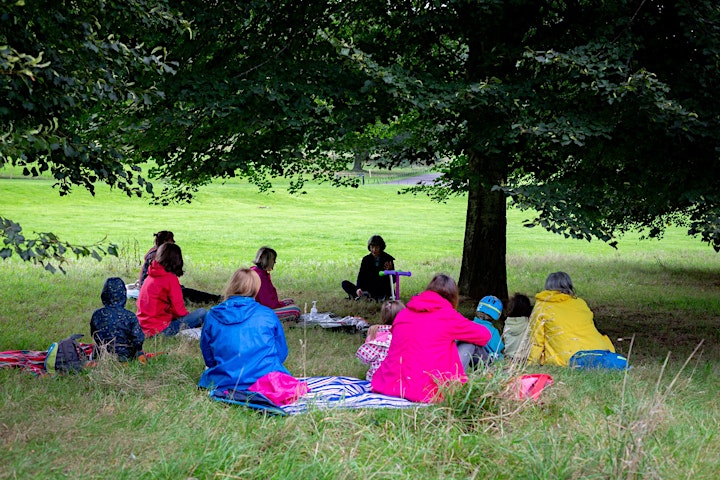 Organiser of Freelance Mum Netwalk at Ashton Court
When she first set up the Freelance Mum podcast and blog in June 2013, broadcaster Faye Dicker had no idea where it would lead her. With a one-year-old baby in the mix, she simply had a desire to connect with other freelance parents and provide a platform to encourage and support them.
But she soon realised that wasn't enough – she wanted to meet up with other freelance mums face-to-face as well as helping them tell their stories online. Her second daughter was just 11 weeks old when Faye led a group of 15 women and their little ones on a facilitated walk around Bristol's Harbourside in July 2014. It was a huge success… and so Freelance Mum networking was born.
Four years on and mum to two girls, Faye keeps herself busy juggling work around motherhood. She can often be found behind the microphone in her home studio, recording television and radio adverts, in between organising Freelance Mum events. A highly driven woman on a mission, to support fellow freelance mums - who has recently been nominated as the Top 100 most influential women in the west. Worth making the mother of all connections.