About this Event
freight people – November #talking transport
17 November 2020 – via zoom 0800 – 1000hrs
Speakers:
The Critical important role of transport and logistics in fighting modern slavery:
Nigel Basey, Marshalls PLC
Nigel has worked within the logistics industry for over 35 years, predominantly working in the retail sector and having held senior positions in Sainsbury, Homebase, Asda, DHL, Conviviality and now Marshalls. He has extensive experience of devising and implementing strategic plans and managing large complex logistics operations, with excellent knowledge of both own account and third party operations for B2B and B2C, as well as e-commerce operations.
Nigel shall be describing Marshalls 'Power of Logistics Campaign', how its drivers got on board and how we can too!
Elaine Mitchel-Hill, Business & Human Rights Lead at Marshalls plc
Elaine is responsible for developing Marshalls PLC human rights strategy, including its response to the UK's Modern Slavery Act in UK business operations, challenging overseas supply chains including India, Vietnam, Europe, China, Turkey and Brazil. In addition to engaging with Governments, UN agencies and developing strategy, Elaine equally spends much of her time hands‐on working with supply chains, dealing with the complex range of issues and collaborating with stakeholders who must be engaged in order to make meaningful and lasting change, which, only then, results in improved conditions for vulnerable individuals, groups, workers, their families and the wider community.
Demi Smoloktou (MSc), Sustainability Lead at KFC UK & Ireland/PhD researcher at Liverpool University
Demi is a quintessential sustainability industry expert professional, engaging and passionate about her area of expertise.
In addition to a rounded experience and knowledge in economic, social and environmental sustainability, her expertise include corporate responsibility, responsible sourcing, net zero circularity, and human rights within operations and supply chains. She has successfully led sustainability agendas and programmes for large organisations in agriculture, construction, hospitality, food services and fashion.
Her qualifications include a BSc in Accounting and Finance, 2 Master's degrees; an MSc in Corporate Environmental Management and an MSc in Development and International Co-operation – Social Public Policy.
Demi is currently a part-time PhD researcher at the University of Liverpool, Department of Politics and part of the Centre for Study of International Slavery. Her research addresses anti-slavery legislation and implementation, as well as different forms of contemporary forced labour as a management practice. Demi's work aims to discuss the vulnerability of the transport and logistics industry, of labour exploitation and whether the modern slavery transparency agenda can help the sector to improve employment standards and working conditions.
What modern slavery is and how it undermines the transport and logistics sector – an insight:
Mark Heath, Former Deputy Director Gangmasters Labour Abuse Authority, (GLAA)
Mark Heath is former Deputy Director at the Gangmasters and Labour Abuse Authority. After undertaking a number of investigate roles at the Department for Work and Pensions Mark joined the GLAA in 2005, leaving earlier this year. Most recently he held responsibility for leading the GLAA's engagement with the private sector. In particular, writing the GLAA Spotting the Signs of Labour Exploitation, the development and implementation of the Construction Protocol and the development and delivery of training in relation to modern slavery in the UK and overseas.
Having represented the GLAA in the consultation process ahead of the introduction of the UK Modern Slavery Act 2015, Mark has worked alongside private sector partners following its enactment to ensure they are well placed to meet the reporting requirements placed upon them. Using his extensive experience of labour supply risks and exploitation Mark continues to work in this area, supporting businesses as they seek to reduce the risks of exploitation within their supply chains.
Neil Giles, CEO Traffik Analysis Hub
Neil has been working with STOP THE TRAFFIK www.stopthetraffik.org since 2008. His knowledge of organised crime and human trafficking is extensive.
He is an expert member of the Global Initiative Against Transnational Organised Crime and has a strong history in Law Enforcement with New Scotland Yard, Regional and National Crime Squads, National Criminal Intelligence Service and as Deputy Director, Serious Organised Crime Agency (SOCA). His specialist area is intelligence collection.
STOP THE TRAFFIC philosophy is to collect stories of trafficking from across the globe, aggregate those through analysis into hot spots and characteristics and share them innovatively with every type of vulnerable community to build resilience to trafficking. The Traffik Analysis Hub (TAH) www.traffikanalysis.org is a new stand-alone cross sector initiative developed in partnership with IBM and Clifford Chance to bring diverse data sets together and enable the production of a tailored analysis for every actor in every sector to identify the vulnerabilities they need to consider. The system went live in November 2019.
The Traffik Analysis Hub offers a highly accessible analysis of trafficking risk to financial institutions and businesses to make their systems more resilient to trafficking money flows and supply chains less vulnerable. Through TAH analysis, audits of all descriptions are more focused and law enforcement and NGOs are able to conduct their work in greater context as they address the threat of trafficking. Early participants include Interpol, several major banks, businesses and universities, and a wide range of NGOs from across the globe.
Mick Duthie, Director of Operations Crimestoppers
In 2017 Mick retired from the Metropolitan Police Service having served for just over 30 years. He finished as the Head of Homicide prior to which he led the Rape and Serious Sexual Offences command and before that, the Human Trafficking team.
On leaving the Met, Mick worked for the Catholic Bishops' Conference of England and Wales on an initiative bringing together global law enforcement agencies to work with the Church to fight modern slavery.
Mick joined Crimestoppers in August 2019, his remit includes the Contact Centre, Volunteers, Fearless, and Marketing and Communications.
The police perspective:
Mark Burns Williamson, West Yorkshire PCC
FREIGHT PEOPLE EXTRA:
As an optional extra, stay on line at 1000 hours and hear our sponsor Claire Howarth from Novis & Co Chartered Accountants give the latest Government Funding deadline information and Rhona Graham from Veritas VAT are your clients BREXIT VAT prepared?
WHAT IS FREIGHT PEOPLE?
A monthly meeting via zoom designed to bring together individuals from all areas of the transport community to openly discuss transport hot topics, share best practice, offer support, and to create a network to educate, assist and collaborate in tackling and resolving industry issues.
Each month there is a presentation on a topical subject and the opportunity to ask questions, not only on the subject matter of the presentation, but to a panel of industry experts.
There are no membership fees. Attendance at your first meeting is free and thereafter attendance is £10.00 per forum.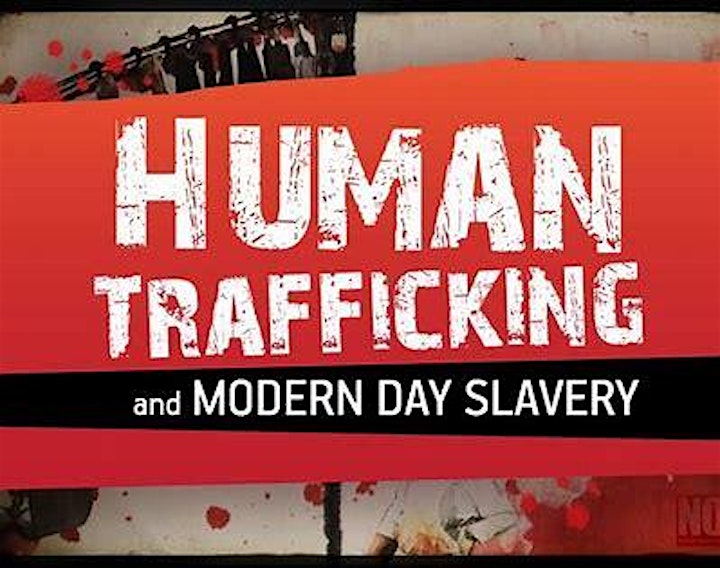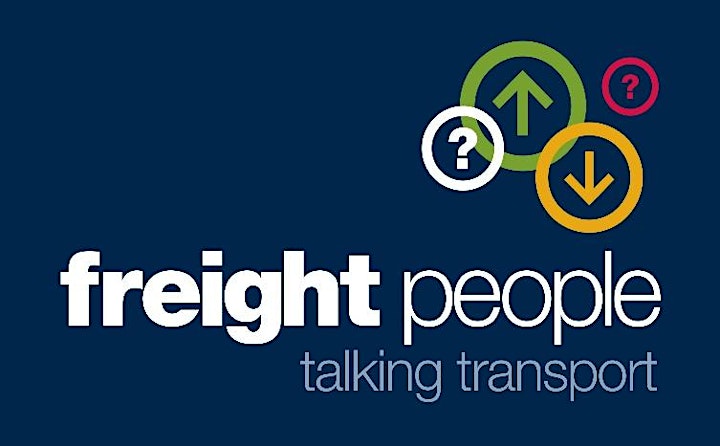 Date and Time
Location
Refund Policy